1K Project: Peer-to-peer help for Ukraine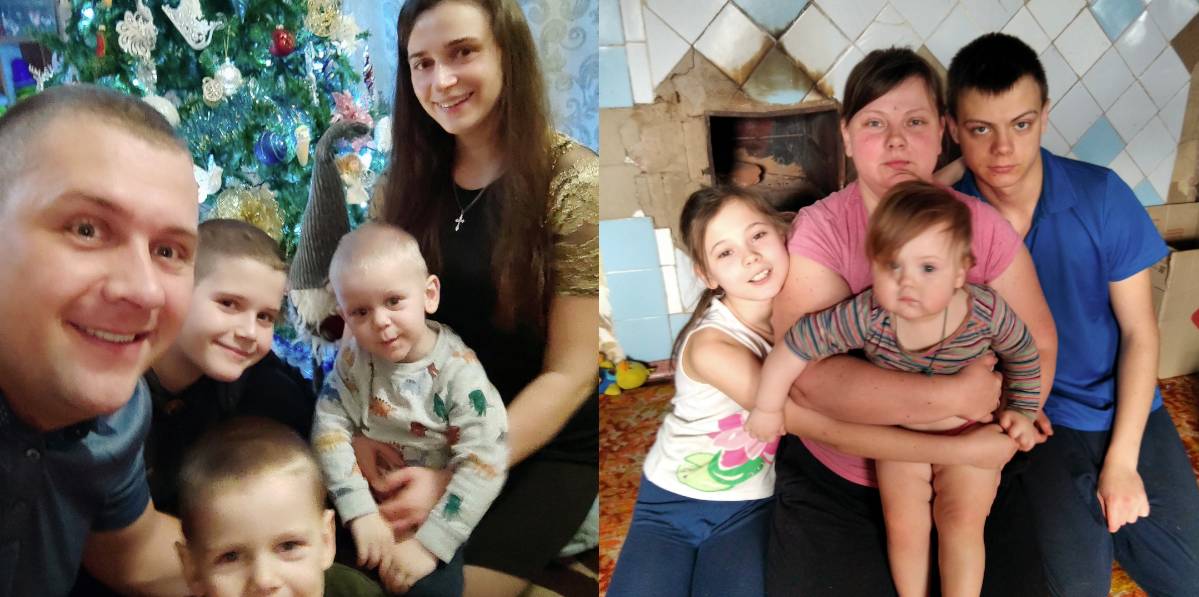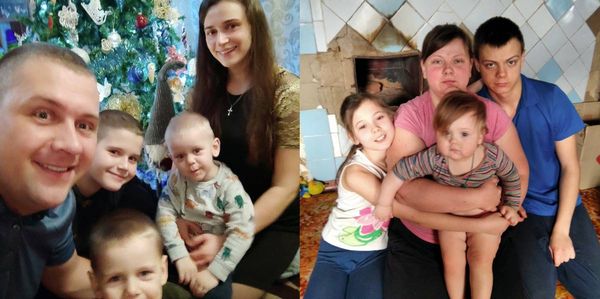 1K Project has raised $5.4 million for direct relief to 5,000+ families affected by the war. In this heartfelt conversation, we speak with Ukrainian-American founder Alex Iskold.
Alex Iskold is living the American dream. Now in New York, he was born in the Ukrainian city of Chernivtsi during the Soviet era. He immigrated to the US with his family when he was 19, without money or speaking the language.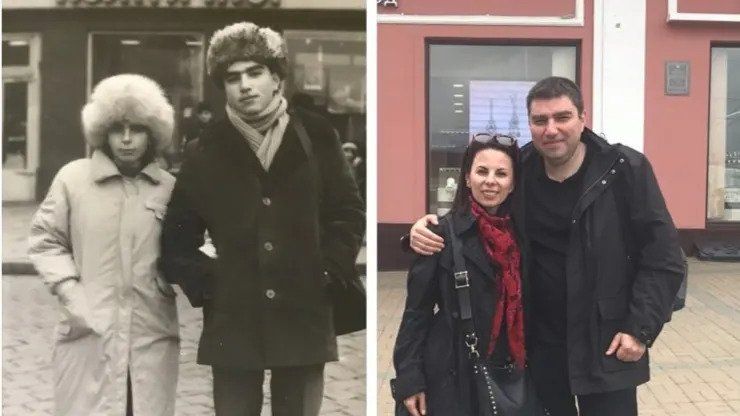 Alex considers himself lucky. A computer scientist by training, he spent half his career in software engineering and took a job with Techstars, one of the world's largest accelerators. Then Alex became an entrepreneur and founded five different startups, among them 2048 Ventures, focused on early stage investment in technology companies.
Alex is a self-described nerd who loves science and helping create the future. His main passion is to think of what should exist in the world and how he can make it happen.
The last time Alex visited Ukraine was in 2019. He remembers it as an amazing and wonderful country with a patriotic young generation who wanted to stay and build. When the war broke out in 2022, it was a shock for everyone.
I cried it out almost the whole first week. I was not in a good place. But there's a coping mechanism in my brain. I started the 1K Project six days into the war.
What is 1K Project?
The idea is simple: a distributed peer-to-peer support network that empowers sponsors anywhere in the world to send $1,000 directly to the bank account of a Ukrainian family (whether still in the country or as refugees).
First, families apply, either online directly or via trusted referrals in refugee centers. Then comes a rigorous selection process, with a primary focus on single mothers and families with 3+ children.
Once a family is approved, either a matching engine connects the family directly to the sponsor to transfer funds, or they are paid out of a donation pool through a tax deductible US nonprofit, Open Collective Foundation. Either way, the money is sent directly to the family's account.
As you can imagine, it has been incredibly chaotic, with a lot of sleepless nights and stress. But we're making a pretty significant difference in people's lives.
So far, 1K Project has raised $5.4 million and sent direct relief to 5,000+ families.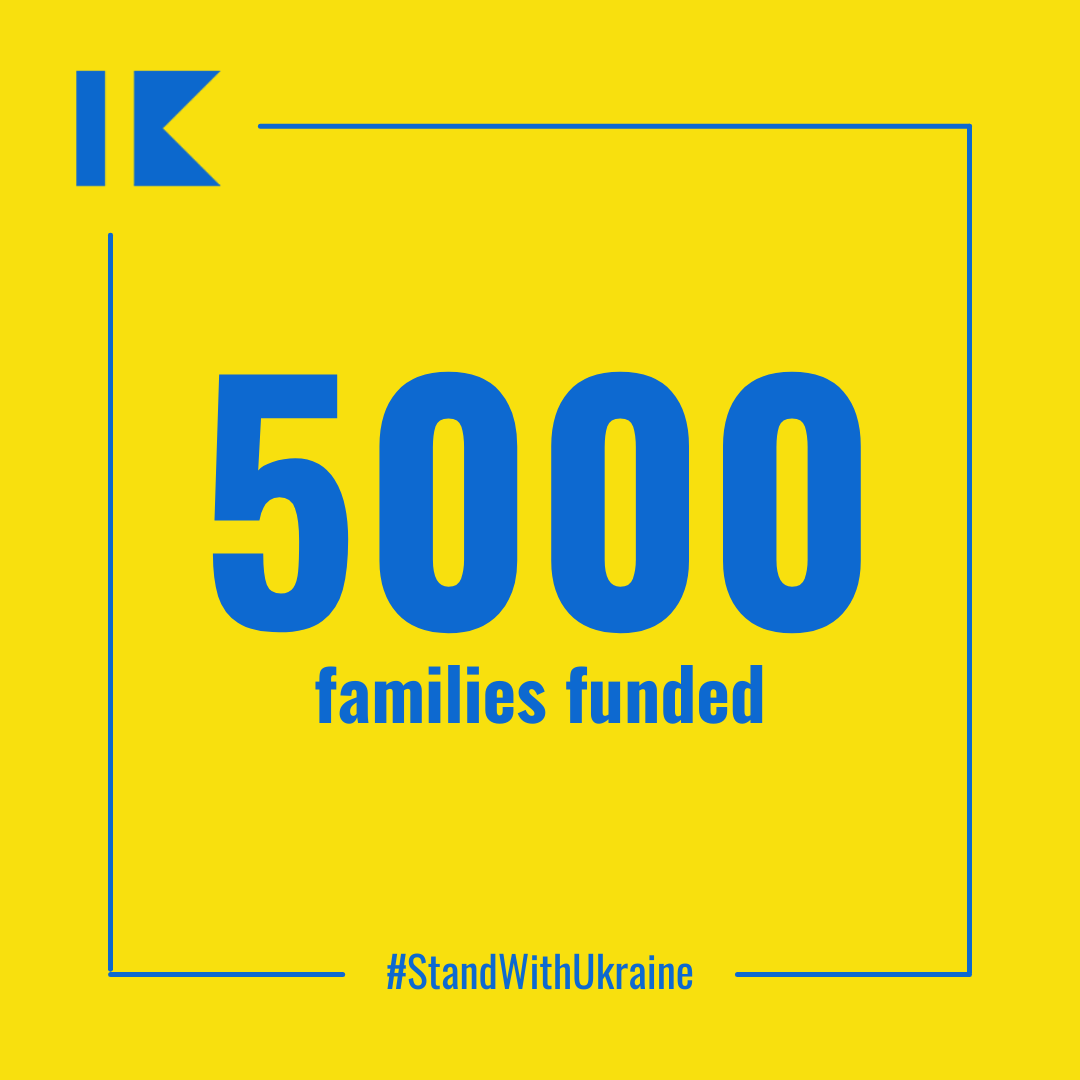 Who makes it happen?
The project now has 80 volunteers, an incredible worldwide community based in the United States, Canada, and Europe. Among them are engineers, designers, operations people, and high school kids. Many have connections to Ukraine.
1K Project partnered with Open Collective Foundation to enable pooling donations and funding families in bulk. Individuals can sponsor a single family directly, but most larger donors and philanthropies can only fund a formal nonprofit. Open Collective is essential to enable partnerships with companies like Yahoo, who sponsored 450 families with a $450,000 donation.
While many institutions struggle with bureaucracy, the 1K has team managed to organize everything with impressive efficiency. According to Alex, this is thanks to his experience as an entrepreneur and software engineer.
We've automated literally everything, from checking applications to making matches and sending messages. We're very technical. Peer-to-peer help is the most powerful thing. If every one of us can help one family, so many people can get help!
Winning attention
Currently, there are so many initiatives out there with 'Ukraine' in the title that the battle for public attention is stark. 1K has had amazing publicity, though both media and word of mouth.
It gets harder to keep people's attention because the bad news isn't fresh anymore. The good news is, when you do the right thing with the right heart, people know. We close the loop when families send 'Thank you' notes to sponsors. When you sponsor a family, you want to tell your friends. On top of that, we are incredibly lucky that a top PR firm volunteered free help in the early days. We've been featured by CNN, Bloomberg, and TechCrunch. It's a virtuous cycle: you do the right thing, people notice, then you get press, more people notice, and it goes on and on.
In recent decades, no conflict has received international attention like the war in Ukraine. In Alex's opinion, the American public generally has news fatigue. But this story is still going strong.
In a world where everything lasts for 10 seconds and there's so much to care about, we've seen incredibly consistent coverage. People paid attention a lot longer than I would think. With time, the human brain gets used to pretty much anything. Even the most horrific war gets normalized. That's why it's important to continue to shine the light on what's going on, tell the stories, and make sure people are paying attention.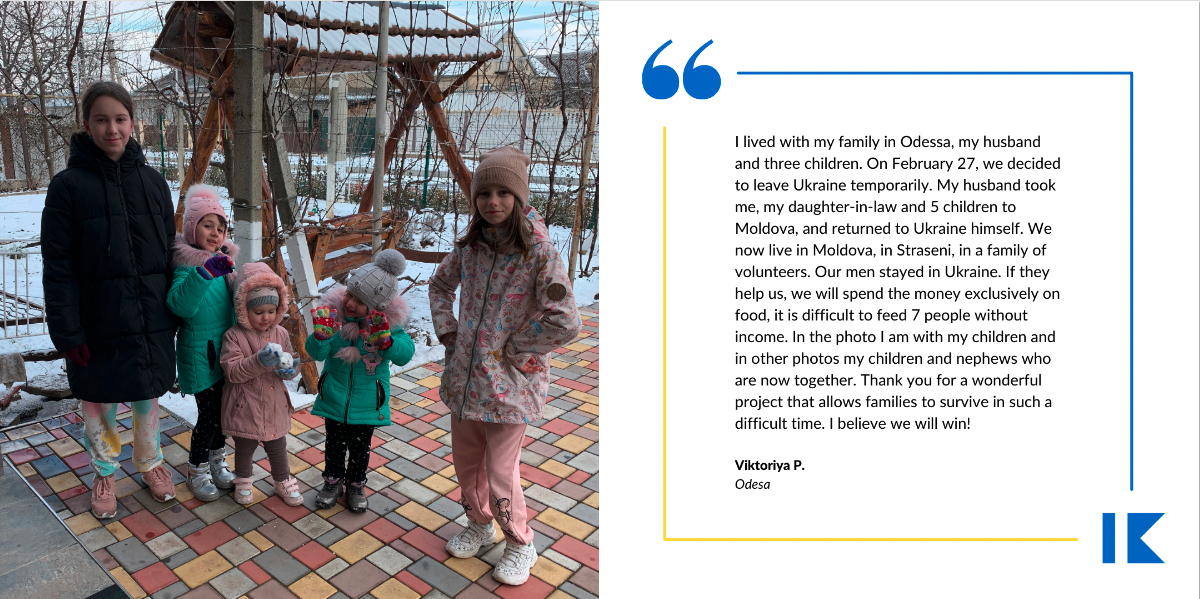 The scale of the challenge
The team has received 115,000+ applications, and they can't help everyone. The people behind the scenes face difficult emotional challenges. Many volunteers deal with mental health issues, have full-time jobs, and work on 1K Project non-stop.
The way Alex copes with psychological pressure reveals some heart-breaking aspects of his work.
We're drinking from the firehose of sorrows of the suffering families. I'm just trying to help as many families as I can. I look at the TV and I get very angry. Honestly, sometimes it gets completely insane. But the project, in my brain, is a separate thing. That's how I deal with it. Otherwise my brain would explode. The only thing I can do is to have a system. I built the system that's helped 5,000 families. It's a fair system that works at scale. But when you put it into perspective, 5,000 families is less than 5% of applicants. It's crazy. There's still a lot of need, so we're working hard to raise a lot more money.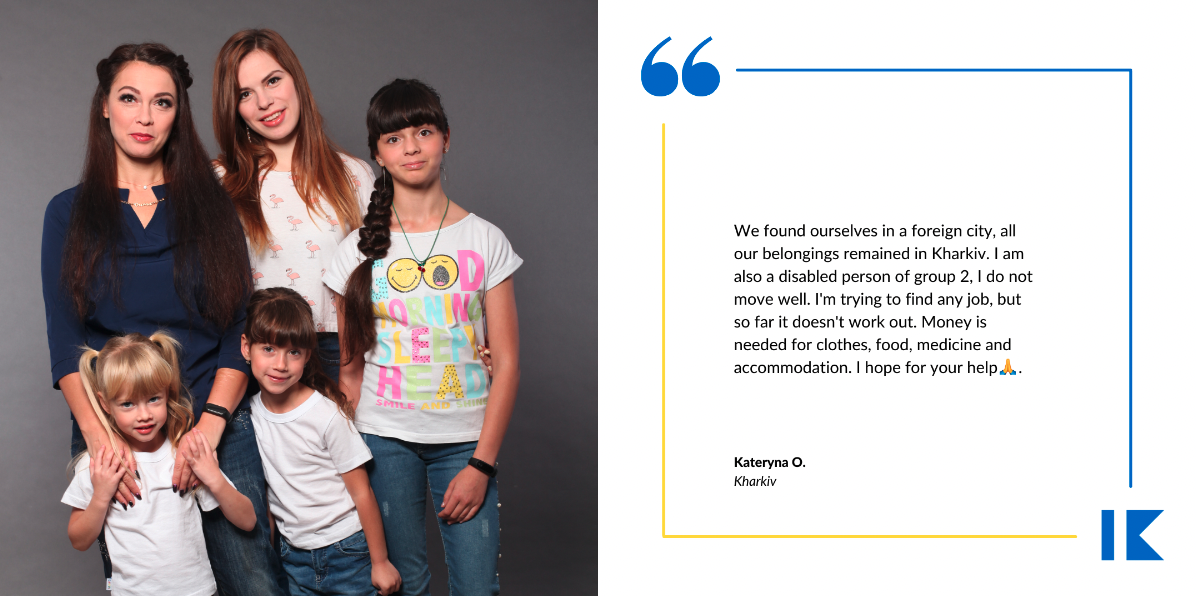 "Keep your head up and be proud!"
As an immigrant himself, can Alex remotely imagine what kind of challenges displaced Ukrainian families face?
Immigration sucks. You eat shit for two or three years until you get to your feet. There is a cultural barrier, too. You always feel like an alien and people squint at you. There are many challenges: language, culture, getting a job.

I would not call what's happening anything like immigration. This is forced resettlement; people thrown out of their homes and lives. It's not typical immigration, when a person decides to rebuild a life. It's about survival.

I'm talking to my Ukrainian friend who is in Munich, Germany, and it breaks my heart. She has to nomad between people's houses every three weeks while trying to figure out how to get her daughter in school and get minimum money to survive. None of us want this war. We all want it to end. We are all horrified.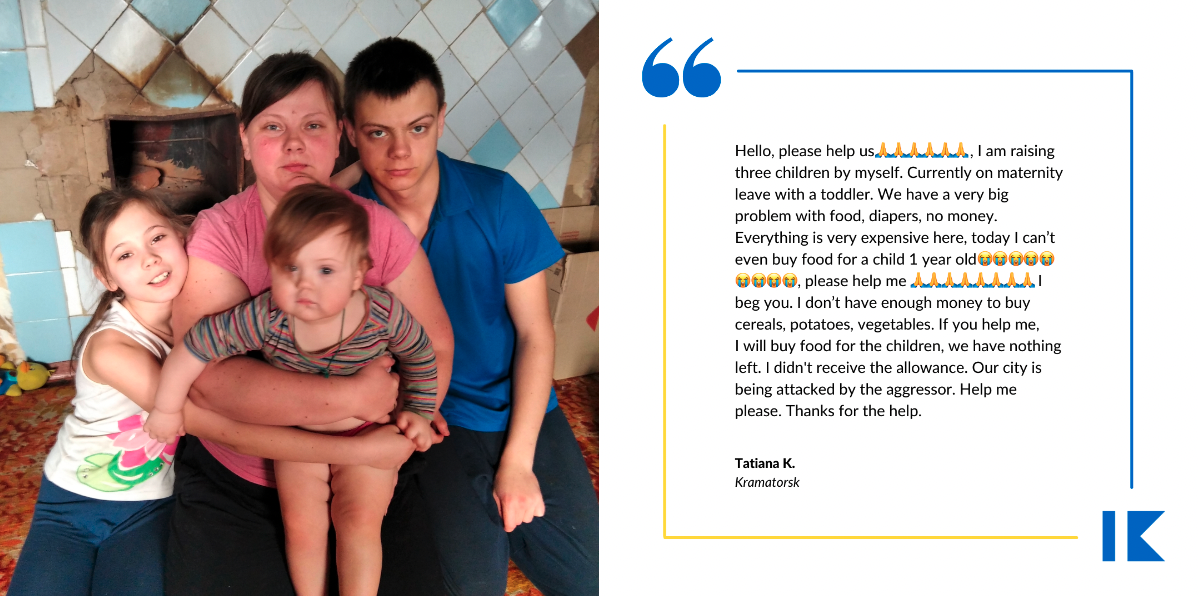 However, there is always a place for hope. According to Alex, this is the version of the universe we're inhabiting, so we have to make the best of it.
Keep your spirits up as much as possible, take care of yourselves, and remember that mental health is always the number one priority. Take advantage of any situation you find yourself in. We all are so inspired by the spirit of the Ukrainian people. Keep your head up and be proud!