Can you combine Patreon and Open Collective? You bet!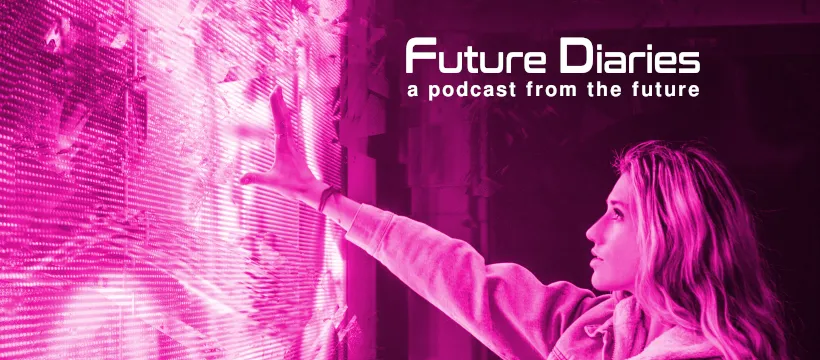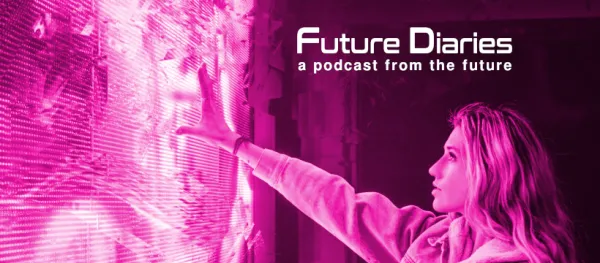 Why Future Diaries started a Patreon page—and you should too!
Future Diaries is a dramatised speculative fiction podcast. Each episode features a diary entry from an alternative fictional universe, followed by an interview with the main character of the story. The show aims to highlight a variety of environmental and social causes and inspire better presents and better futures.
We introduce our podcast with the following line:
In your future, intertemporal communication technologies make it possible to transmit a podcast with guests from different universes and gain insights that can apply to listeners in any time or place. Join us and discover futures that just might be yours!
We love every minute of it! But it also comes with expenses, and if we want to continue doing what we love we should at least cover those somehow. With so many creatives successfully using Patreon to build a dedicated audience, we wanted to try that as well. But we were also happy with Open Collective and wanted to keep our beloved fiscal host.
Do you love the magic of fiscal hosting that Open Collective provides for your initiative, to manage your finances with ease and transparency, but feel like you're missing out on outreach and integrations with other tools (like discord) that Patreon offers? Well, you can combine the two and get the best of both worlds!
How to set-up a Patreon page for your Collective
Sign-up
Set up your page on patreon.com. The basics are pretty much self-explanatory, especially if you already have your branding in place.
Tiers
The guidelines, examples, and templates from Patreon, according to the type of initiative you have, can help a lot to come up with perks for your patrons, the main way to get and keep recurring donations on Patreon, which is the whole point.

At Future Diaries we offer early access to our episodes, bonus episodes, and exclusive privileges on our discord server.
Merch
One of the coolest things Patreon offers now. It costs a bit extra, but the additional perks you can offer to your patrons without having to worry about production and shipping may motivate recurring membership. If you're just starting out, you may want to leave this for later, though.
Getting paid
The trickiest part for combining Patreon with Open Collective. Close communication with your fiscal host is key here!

After selecting your payment schedule and currency, editing your payout settings is where you want to pay attention. You need to select "corporation" (not individual) in the 'how you are set up' section, as the legal entity behind your Collective is your fiscal host.

Payout method is another tricky one. Patreon can use two payment gateways for the payouts: PayPal or Payoneer. The latter is slightly cheaper and can get the money straight into a bank account, but unfortunately requires the bank account to be in the same name as the registered user, and doesn't allow multiple users, so we can forget about it. Right now, PayPal is our only option. Coordinate with your fiscal host to ensure they have (or are willing to open) a PayPal Business account and use their PayPal email address for the payout.

Do not use your personal PayPal account for the payout if you intend to get the funds from Patreon managed through Open Collective for your initiative, which I assume is the reason you're reading this. And, by Loki, do not even consider getting the payout to your own PayPal account, then depositing the funds to your Open Collective in order to… get payouts from Open Collective for your expenses back to your PayPal account or something, as this can easily be misunderstood as money laundering by your tax office!

Speaking of taxes. My, oh my, will the red tape ever end? At Future Diaries, we feel lucky that our fiscal host is All for Climate, as communication with our host is a breeze. As mentioned before, you will need to keep closely in touch with your fiscal host about this, as you will need their legal data to fill in tax forms within your Patreon settings. This is required before getting any payouts processed, and you also have to wait a week after signing this form (still within Patreon) before issuing any payouts. But why hurry?
Settings
Yay, we're done with the red tape! Kinda… Here you need to specify the creator, which is the individual who will be managing the Patreon page. I guess this is you reading this, so… Hi! Make sure to type your name exactly as it appears on your passport and select the correct country of residence (where you pay taxes as an individual). You may want to also add the legal address of your fiscal host at the "Local business" field, but that's up to you. The rest of the settings here is branding, so you got this.
Launch
There is an Advanced tab where you can customise your welcome notes per tier, add a description for the financial goals of your initiative and create special offers. But essentially you are now done setting up your Patreon page and can hit that burning "Launch" button! Just don't be surprised if you don't see your page launched immediately, as it needs to be checked by Patreon first, to ensure all the legal data you provided in the previous steps with your favourite beverage in hand are sound. They're quite fast though; it usually takes just a day.
Payouts
So how do I get paid? Hold your horses… You might wanna spend some time promoting your new page around first. Trust me, this may take quite some time. But, hey, once you have some cash in your Patreon page, eager to be set free, log in to your account and go to Income -> Payouts. There is a withdraw button right there, next to your current balance. Clicking on it will issue the payout straight into your fiscal host's PayPal account.

The payout usually takes no more than a day, but you need to be in close touch with your fiscal host! Let them know you've issued a payout from Patreon and specify the exact amount (keep in mind the Patreon fees as well as the 1€ cost of the payout), as Patreon doesn't indicate anything on the transfer to help your fiscal host figure out that it's for your Collective. Then your fiscal host will follow the usual procedure for depositing the funds to your Open Collective account, and the rest is history.
"That's awesome! How can I thank you?"
You're welcome! And, it's obvious: contribute on our Patreon or our Open Collective!