Double the Love! 💞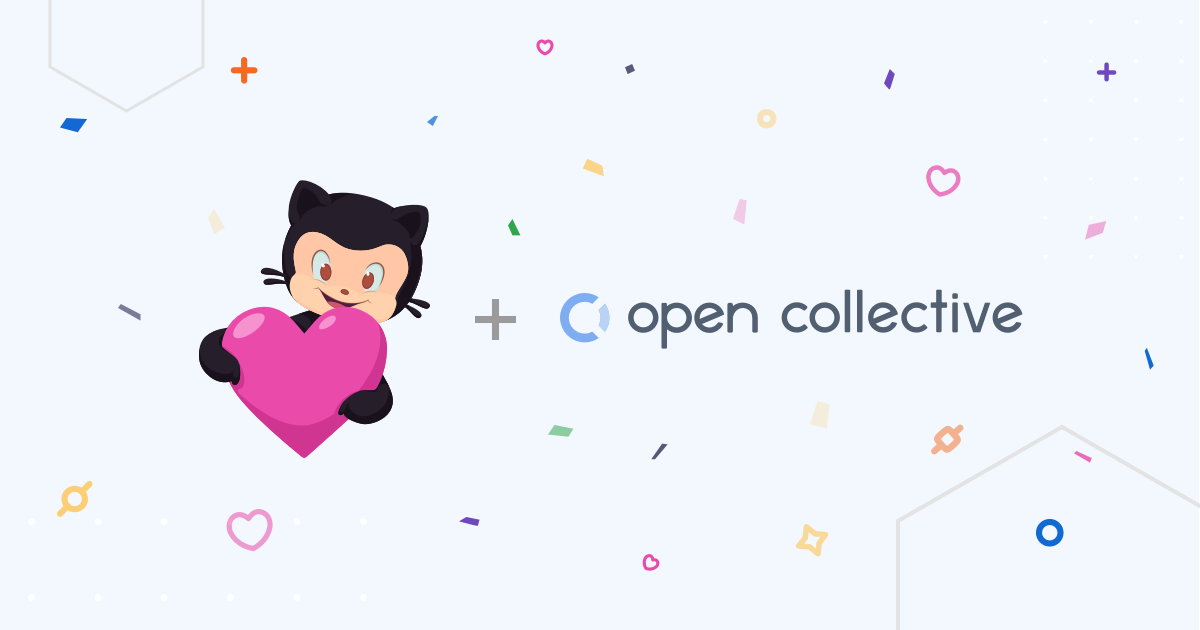 GitHub Sponsors and Open Collective team up for sustainability!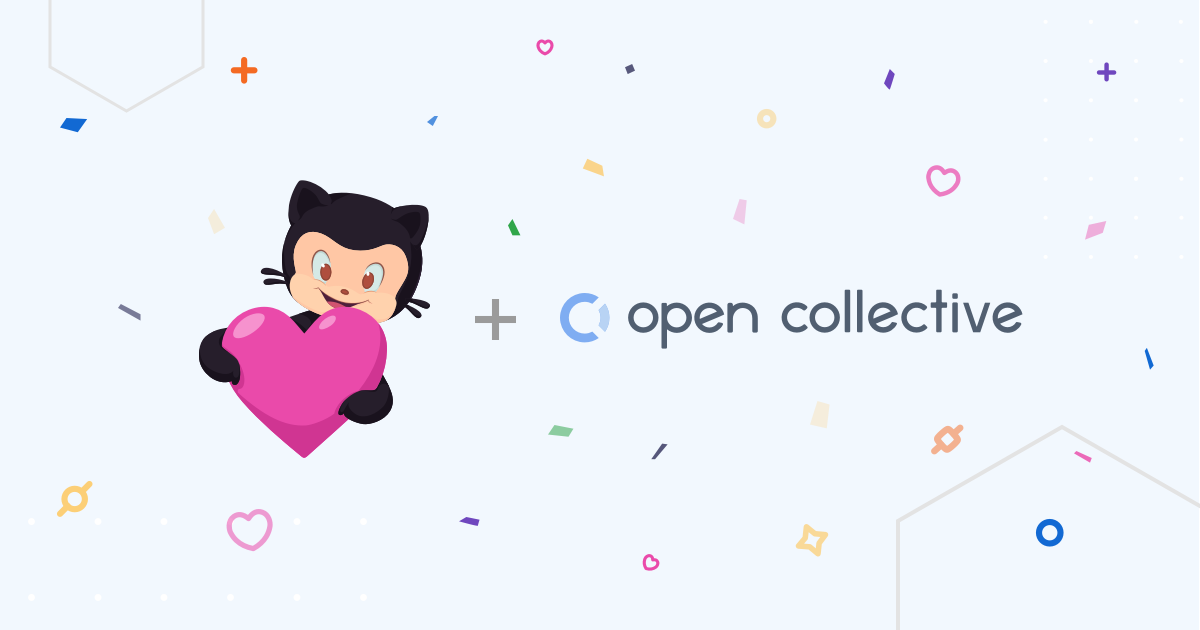 We are thrilled to share that GitHub Sponsors and Open Collective are linking up to help open source projects thrive. Open source projects can now use Open Collective to receive and manage funds as an organization through GitHub Sponsors.
Open Collective's mission is all about sustainability for communities. We help projects thrive by building resilience: instead of depending on individuals to carry the weight, communities can share it together.
Finances are a key element of sustainability, and projects need the ability to receive and manage money collectively. To receive funding through GitHub Sponsors as a project (instead of an individual), you need a business bank account, but not all projects have one. We want to solve this.
We're partnering up!
Funds raised through GitHub Sponsors will now be able to flow through to your Open Collective, where you can manage the money transparently, without having to set up a new legal entity or bank account.
This partnership also enables long term planning because you can save up funds in your Collective and work toward budget goals. Projects can also combine income from GitHub Sponsors with other revenue like grants, crowdfunding, events, and swag shops—and manage everything in one transparent budget.
How does it work?
The Open Source Collective, a 501(c)(6) non-profit, serves as the legal and financial home for 1700+ open source projects. They take care of holding funds, taxes, accounting, liability, and payment processing, so you can keep focused on your code and community instead of doing admin. The Open Collective platform makes it easy to manage your budget and pay contributors, with automatic transparency and reporting.
Projects can use Open Collective to receive GitHub Sponsors funds by following these steps:
Confirm that you have a GitHub organization (not an individual user account). You can create a GitHub organization by following this guide.

Create a Collective for your open source project.

Visit github.com/sponsors and sign your Github organization up for the Sponsors waitlist.

✔️ Select: "This organization is using a Fiscal Sponsor" and select Open Collective from the menu.

✔️ For non-profit status, answer: "Yes, this organization has nonprofit status but cannot receive tax-deductible donations from individuals (e.g., 501c6)"

GitHub staff will review your application. Please note that this may take several weeks, as we are ramping up operations.

Once accepted to GitHub Sponsors, follow this guide for setting up a GitHub Sponsors profile backed by Open Collective.

Enabling open source communities to thrive and build resilience is a mission that requires we come together and multiply the love. Sign up to receive funds through GitHub Sponsors with your Open Collective, we want to help you grow! 🌈🌈