March 2018 Investors Update
Sorry for the delay in publishing this. We had to wait to make the team update about Pia and Aseem public before posting this.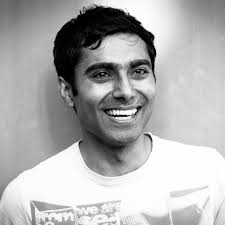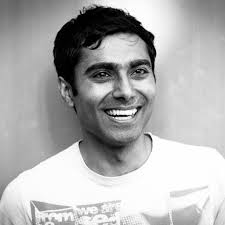 Sorry for the delay in publishing this. We had to wait to make the team update about Pia and Aseem public before posting this.
Dear investors,
The big news of the month is that Aseem will be leaving Open Collective. He will stay full time till May and will be available part time after that to ensure a smooth transition. While we are sad to see him go, we are grateful for all the great work he did in the past two years and we are excited for him to become a Dad!
We have already hired two engineers in NYC and a third one is in final stage of the process (remote in Berlin). With all that, we decided to reorganize ourselves. I'll be focusing more on product and the technical side and Pia will take over my role of CEO. It's a great new challenge for her and I have no doubt that she will be phenomenal at it. We will publish a blog post about this next week. In the meantime, please join me in congratulating her! 🎉
Number wise, March was a great month for us. Crossed $125k! Healthy growth in number of donations and average recurring donation keeps going up (and data shows that Sponsors are adding more money than Backers). Coinbase decided to up by 10x their monthly contribution to open source communities. Other companies also plan to up their contribution in the coming months. That's a great sign.
Board
We did a board meeting early March. The goal was to circle back after spending the first 3 months on improving retention. We are glad today to report that the 90-day retention of backers went up from 64% to 75%.
We were discussing strategies for growth. We decided to focus on our existing user base. We already have plenty of great companies on Open Collective but today they don't give much (Facebook gave $2.8k last month, Google $0 last month). So there is definitely potential for growth there.
One way to pursue that while at the same time increasing the number of collectives is by opening the platform to tech meetups. Big tech companies would love to have a scalable way to sponsor all those meetups around the world that don't have a legal entity. That's right in our alley.
Ask
If you know organizers of tech meetups, please share this with them: https://opencollective.com/meetups — we can help them get sponsorship for their meetup and they don't have to have a bank account.
We are also focusing on bringing on board OSS and tech meetups in AI/ML. Like crypto, we are seeing this as a space where competition to hire is so extreme that companies are eager to support these communities.
March Leaderboard
Top collectives: (based on total money received during the month)
Top new collectives:
Top backers:
Numbers
Donations ($)
Total donations: $126.2k (+22% m/m)
3-month Avg total donations: $101.6k (+18% m/m)
3-month Recurring donations: $70.2k (+13% m/m)
Num of donations
# of total donations: 2,877 (+6% m/m)
# of recurring donations: 2,721 (+8% m/m)
Other
Avg recurring donation: $28.73 (highest yet! 2nd month in a row)
OC Revenue: $6,307
Collectives
Active collective: 374 (+13.7% m/m)
Of the top 30 collectives by donations:
13 collectives increased budget m/m
9 decreased m/m
6 stayed the same m/m
2 inactive (raised $0)
News
I did a presentation on the new toolbox for active 21st century citizens: "From the democracy of our voices to the democracy of our actions" at the Crowdsourcing Week event in Sweden. Video:
Slides: https://bit.ly/xdamman-csw18
Pia was in SF to meet with our contacts at Airbnb, Coinbase, Facebook Open Source, Google, Webflow, Indeed and Fossa. She also met with Metamask and they've created a collective which we hope will lead to more open source projects in the crypto space to join Open Collective.
As always, don't hesitate to reach out if you have any questions.