Open Collective Ecosystem New Hires!
We're excited to introduce some new additions to the Open Collective Team. We're grateful to be welcoming these talented individuals. They all hold a unique set of skills and perspectives we know will be fundamental to the future of Open Collective.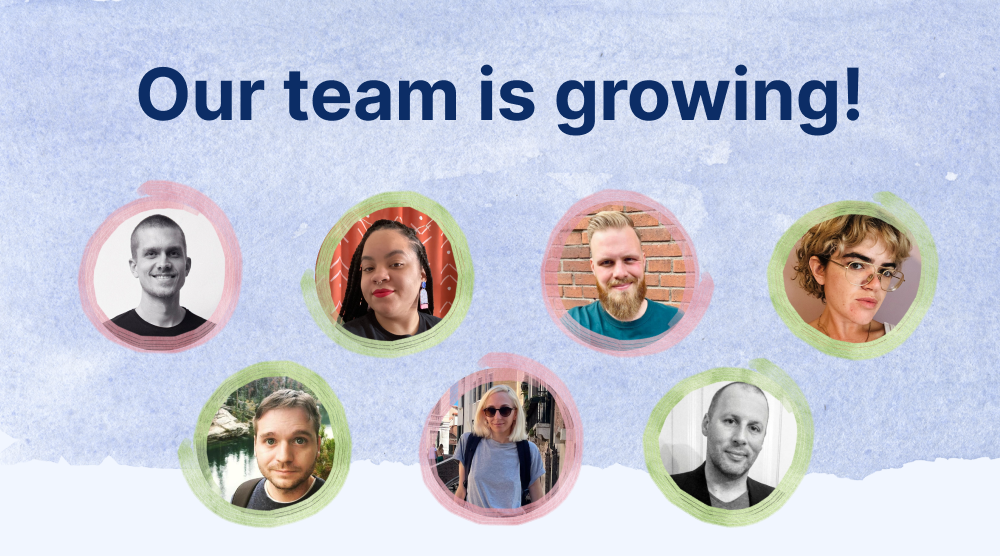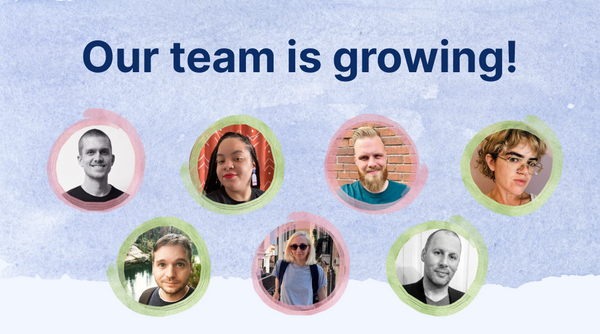 We're excited to introduce some new additions to the Open Collective Team.
We're grateful to be welcoming these talented individuals. They all hold a unique set of skills and perspectives we know will be fundamental to the future of Open Collective.

Open Collective Engineering Team

For years, Open Collective Engineering was constrained and made up of just 4 people. This year, being now profitable, we finally had the budget secured and could start looking for new people. We took our time, got challenged in our hiring process, but ultimately found 2 new talents! Welcome, Henrique and Gustav! - François Hodierne - CTO

São Paulo - Brazil

Henrique is a Software Engineer from São Paulo, he believes that work should resonate with us and inspire a better future together. He is excited to join the engineering team motivated by Open Collective's mission to support sustainable communities, especially in Open Source Software and Social Initiatives.

Gothenburg - Sweden
Website

Gustav is a Software Engineer from the west coast of Sweden. He has recently been leading the software development of Cobudget, a participatory budgeting tool, and has an interest in the use of open-source technology and design to empower people and communities to create, copy and mix solutions for their specific needs. He will be working on the Open Collective platform, with a special interest in improving usability and accessibility.
Open Collective

We are pleased to welcome Jacinta to the Open Collective Team. Having worked with our team in a casual capacity for a few years, Jacinta will be joining us in a larger capacity,  supporting the team's logistics, general admin and company events. - Pia Mancini - CEO

Madrid -  Spain
@jacinta.mkp
Jacinta is a fashion makeup artist from Argentina, currently living in Madrid, Spain. She started working with Pia Mancini (CEO) two years ago as her personal assistant due to her organizing skills and love for helping others. Her first approach to Open Collective was arranging last year's Christmas presents for everyone. Now she is starting to work in a permanent position for OC. As a creative person, she draws inspiration from anything that involves arts and/or video games. Always enthusiastic about learning, she enjoys travelling, visiting new places, and learning about diverse cultures.

Open Collective Europe

Open Collective Europe's team is growing! We are happy to introduce Hugi Asgeirsson and Ivan Cukerić. Their contributions will allow OC Europe to expand its capacities in community development and cross-Atlantic partnerships with philanthropy. -  Jean-François De Hertogh - Executive Director

Hugi Asgeirsson - Strategy & Partnerships Director

Stockholm - Sweden
Hugi has worked on tools and organizational structures for self-organized communities for almost a decade. After co-founding the participatory budgeting tool Cobudget and the Blivande creative hub in Stockholm, he is joining Open Collective. Hugi is the Strategy & Partnerships Director of Open Collective Europe and the point of contact for governance integrations with the Open Collective platform.

Belgium - Brussels

Ivan's experience as a project manager comes from many years of work with not-for-profit organizations in Italy, Croatia and Belgium. After entering into contact with Open Collective Europe through his work with Edgeryders on alternative economics, Ivan begins his journey with OCE as the Operations Manager.
Open Collective Foundation
Open Collective Foundation is operating at a scale that enables us to celebrate and connect with our collectives on a regular basis! We have hired a Designer, Alfie Marsland, and a Communications Organizer, Sadé Swift, to connect with our collectives, celebrate their great work, and build power together in the Solidarity Economy Movement - Caroline Woolard - CCO  

Sadé Swift - Communications Strategist
United States (they/them)
www.cardsbyde.com
Sadé Swift is a Black Queer artist who has been organizing for the last 10+ years. They love bridging the gap between communications and community, which was how they landed at the Open Collective Foundation, by way of the beautiful work they did with art.coop last year. Sade is a proud worker-owner and co-founder of two worker-owned cooperative businesses, Cards by De, a stationery cooperative and Rebellious Root, a consulting cooperative working towards justice and social change through training, curriculum design and intentional conversations. They are dedicated to building an abolitionist cooperative future with intention, community, and love.


Alfie Marsland - Graphic Designer

(They/Them) Baltimore MD (Piscataway Land)
@alfie.marsland
Alfie is a queer artist and graphic designer, and their love for visual communication brought them to this very position. They love working for OCF because the graphic design practice they want belongs outside the setting of a commercial consumer realm. With OCF, they get to produce graphic design that has a strong social impact.