Open Collective Update — April 2019
Which open source projects do you want to support?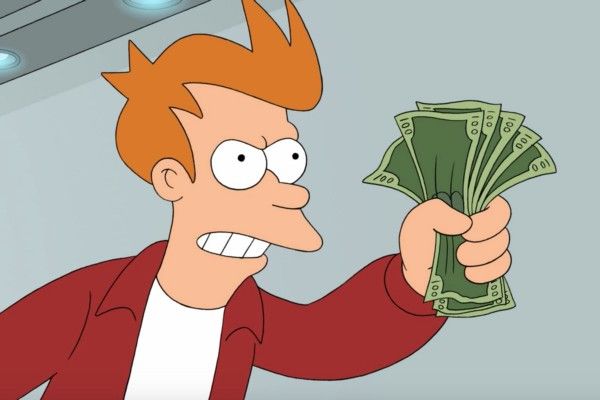 Which open source projects do you want to support?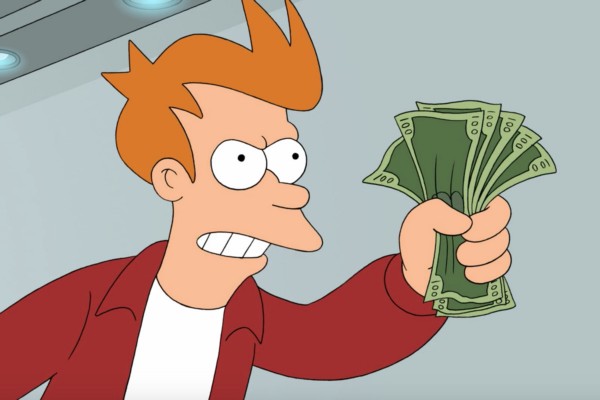 Who should be taking your money?
It's hard to support projects without a Collective. So we're asking the community: who's missing?
💡Did you know, you can also pledge to projects without a Collective?
📝 Calling all technical writers
…and all open source projects that need better documentation (that's pretty much all of them, right?)! We've applied to join this new program that matches up projects with writers. You can apply for your project, too!
🙋 Hey, do you want to get paid to work on open source?
Check out our Bounty Program!
Language Localization
Open Collective is being translated into multiple languages! We're thrilled that the platform will be easier to use for more people around the world.
Special thanks to @ykzts for the 🇯🇵Japanese translations, @samdark for contributions to 🇷🇺Russian, and @cristophernic for contributions to 🇪🇸Spanish🇨🇱!
➡️Want to help translate Open Collective into your language? Join us on Crowdin
New Feature
You can now change your email and delete or archive your account without contacting support. Just go to 'edit profile' > 'advanced'.

News & Inspiration
👩‍💻Announcing Codefund Jobs! Showing open positions to highly qualified candidates visiting sites related to the skills employers are looking for. If you're interested in displaying ethical ads to increase your Collective budget, or in hiring engineers, check it out!
🍕Cloudflare is relaunching their popular program to sponsor pizza at developer meetups.
💱Jacob Rockowitz goes in-depth about how many of the frustrations of Drupal boil down to collecting and distributing funds to address the challenges, and why they're using Open Collective to address this.
🎟️The WordPress community is using Open Collective to manage money for events like hackathons and workshops, to reduce admin headaches and increase transparency.
🇳🇬SustainOSS (the annual summit we co-host about open source sustainability) has made a $2,000 contribution to Concatenate, a free conference in Nigeria for passionate developers who can't attend conferences worldwide due to visas or cost.
🌱 Henry Zhu has launched a new podcast, Maintainers Anonymous, where he chats with fellow maintainers across all disciplines of life on their process, motivations, and struggles.
Tweets that make us proud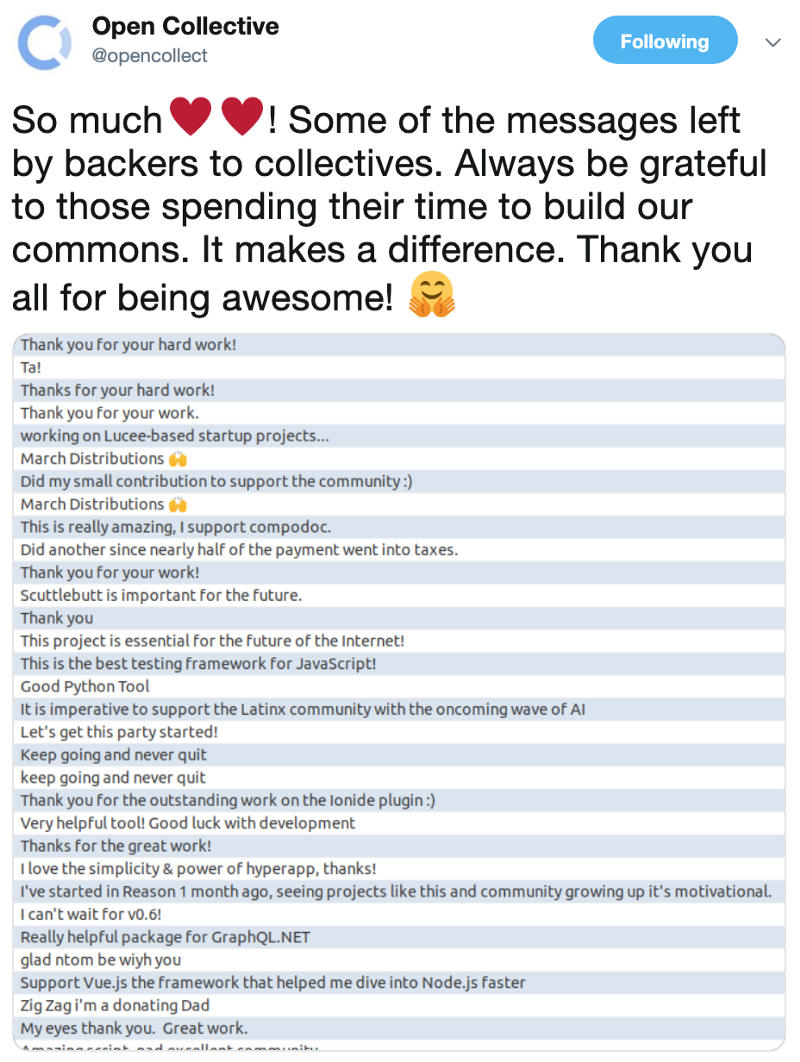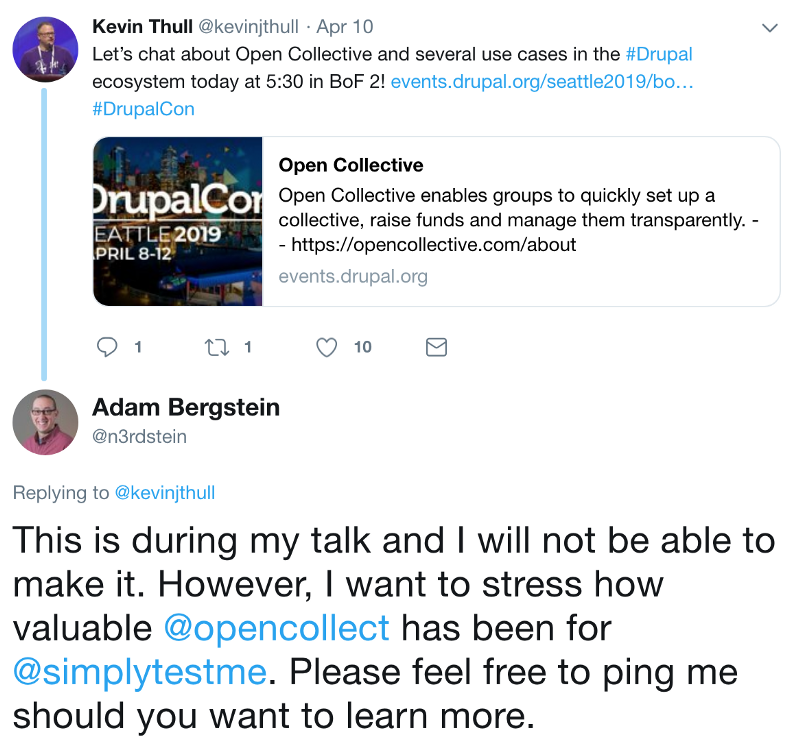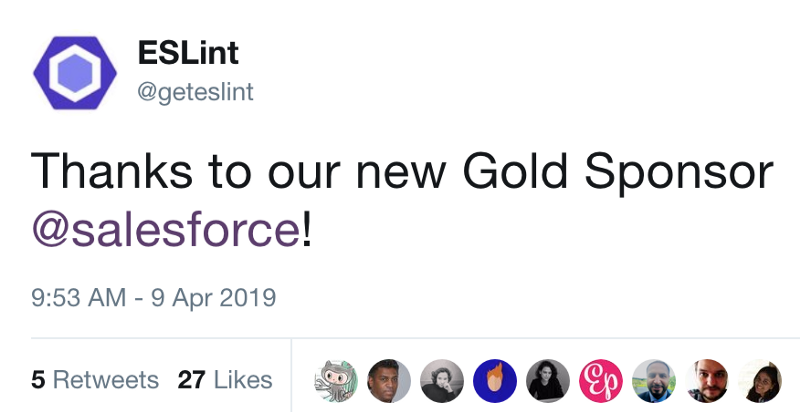 Monthly Leaderboard
Top Sponsors
Consider this when choosing where to work!
Samsung NEXT $70,000
Xsplit $20,000
Airbnb $10,752
Trivago! $10,000
Handshake $10,000
Facebook Open Source $7,850
AMP $7,700
Zeit $6,300
Creative Tim $6,055
Top Collectives
by new backers
.NET Foundation +139
Friends of Groovy +57
Yii Software +46
Top New Collectives
by donations
Spritely $70,000
Core-js $560
Sindre Sorhus $452