Open Collective Update—December 2019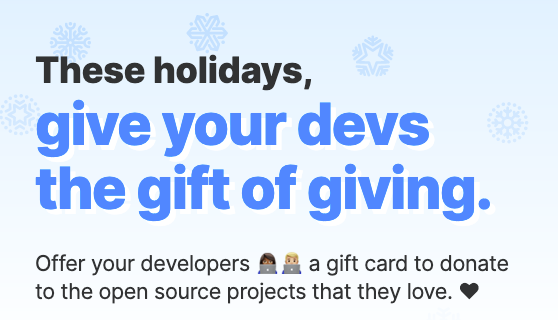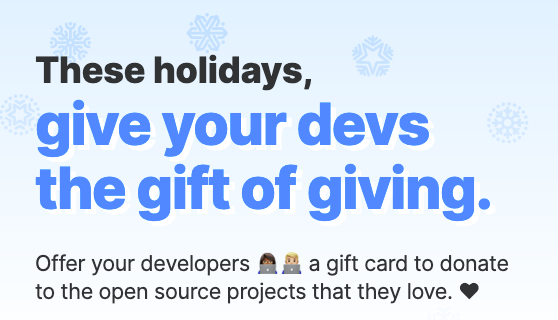 Lots of new features, seeking feedback, free pizza + we're hiring!
Feedback Wanted: New Expense Flow
Expenses are how Collectives pay money out to contributors. We're working on a big update to make the whole process easier.
Events Design Upgrade
Events are a great way to grow community, sell tickets, and manage sponsorships, with transparent budgets and expenses built-in (example).
Much Better Docs
We've been working with Brazilian documentarian Anna e só through Google Season of Docs, resulting in huge improvements to our docs.
New Changelog
Want to stay up to date with upgrades and fixes to the Open Collective platform? We now have a changelog tracking it all in one place.
Coming Soon:
ConversationsCommunity discussion forums! Let us know if you want early beta access.
Dealing with Spam
We can now limit spammers from creating comments, expenses, or contributions. To get someone blocked, contact support.
Github Sponsors
We're working with Github to enable projects hosted by Open Source Collective to fundraise for their Collective through their repo.
Work with us!
We're looking for:
A front-end dev to revamp our homepage (freelance project).
A full stack developer to join our fully remote team.
Featured Collective
Over the last couple years, Cloudflare has sponsored over $20,000 of pizza for 80+ tech meetups around the world through their Collective, reaching over 4500 people. Find out how to get your pizza sponsored!
Collective Action for the Climate
We welcome new Collectives Fridays for Future Europe and US, and new fiscal host All For Climate, helping financial support reach the movement.
We 💙 our contributors!
If you want to get involved, check out our bounty program.
Tweets that make us proud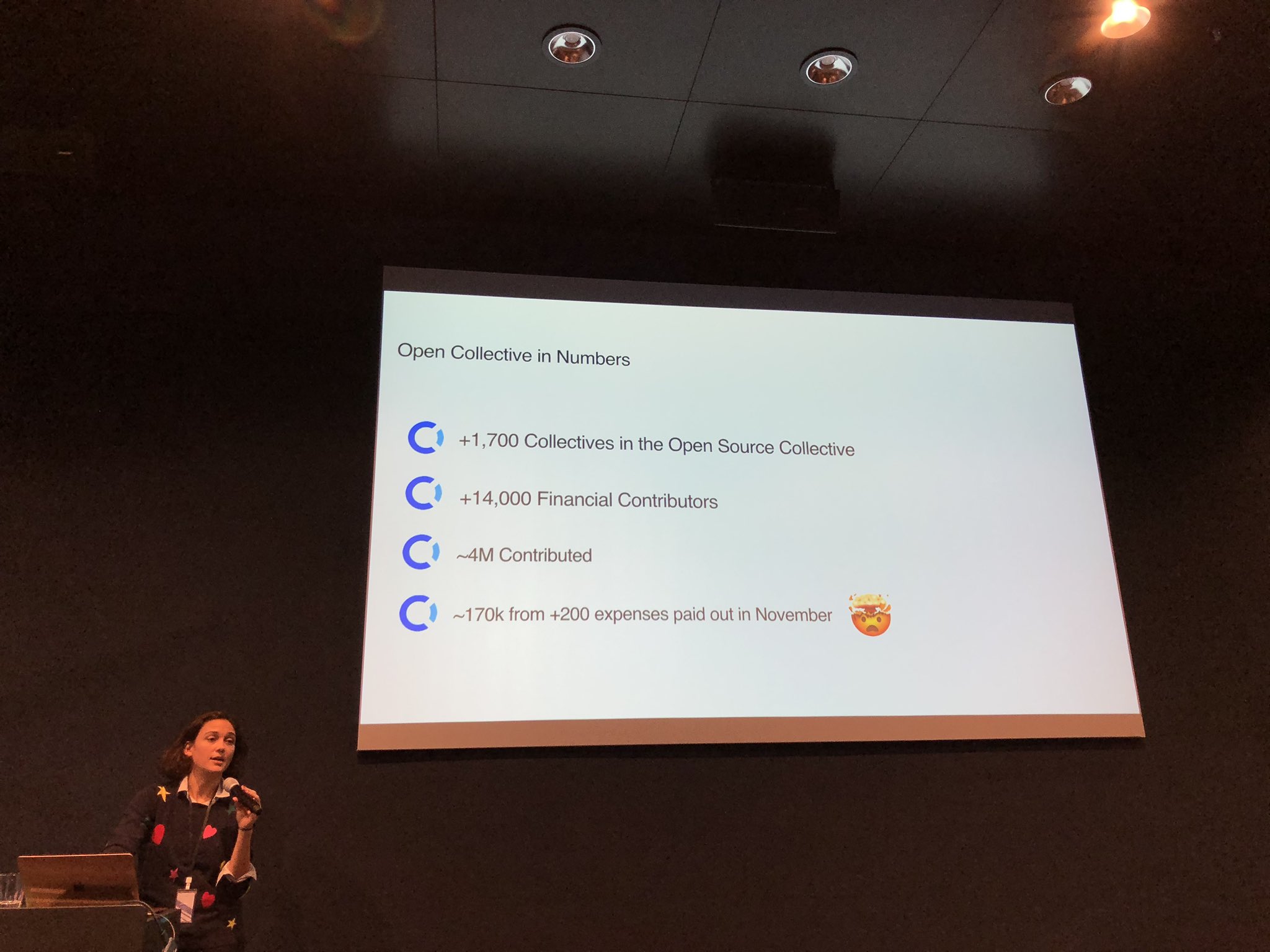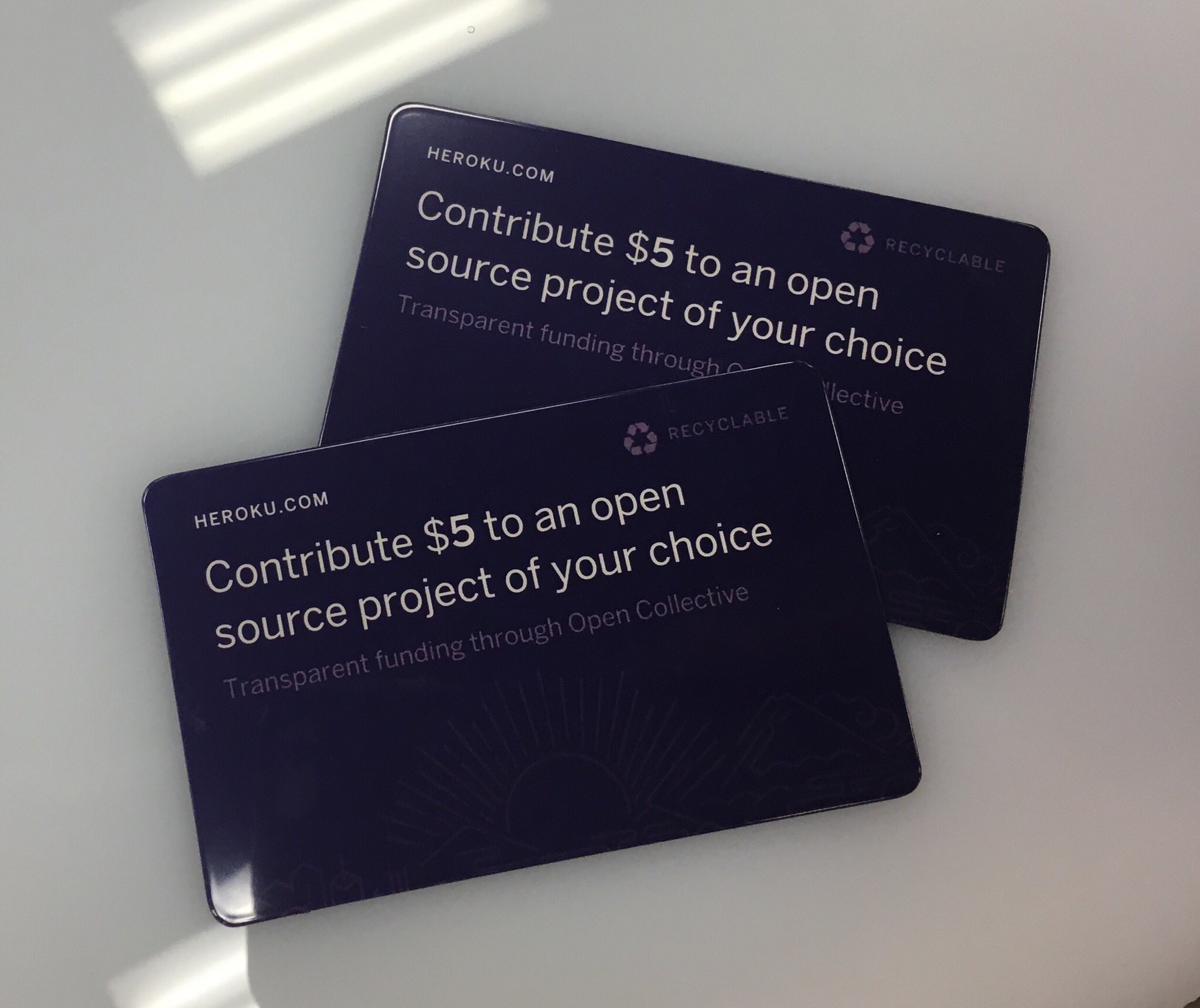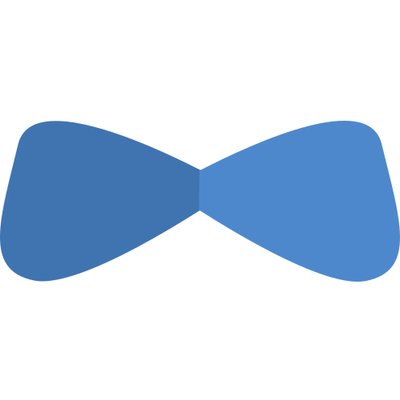 Monthly Leaderboard
Top Sponsors
Consider this when deciding where to work!
Trivago $144,000
Frontend Masters $26,275
Gower Street $14,800
Google Chrome $8,000
Airbnb $6,711
Facebook $5,760
Clay Global $3,450
ZEIT $2,500
Ag Grid $2,500
Top Collectives
by new backers
Liberi Oltre +133
DIM +54
Dark Reader +35

Top New Collectives
by donations
All For Climate $13,500
Sustain Summit 2020 $3,100
Parents for Future UK $1,350