Open Collective Update - January 2022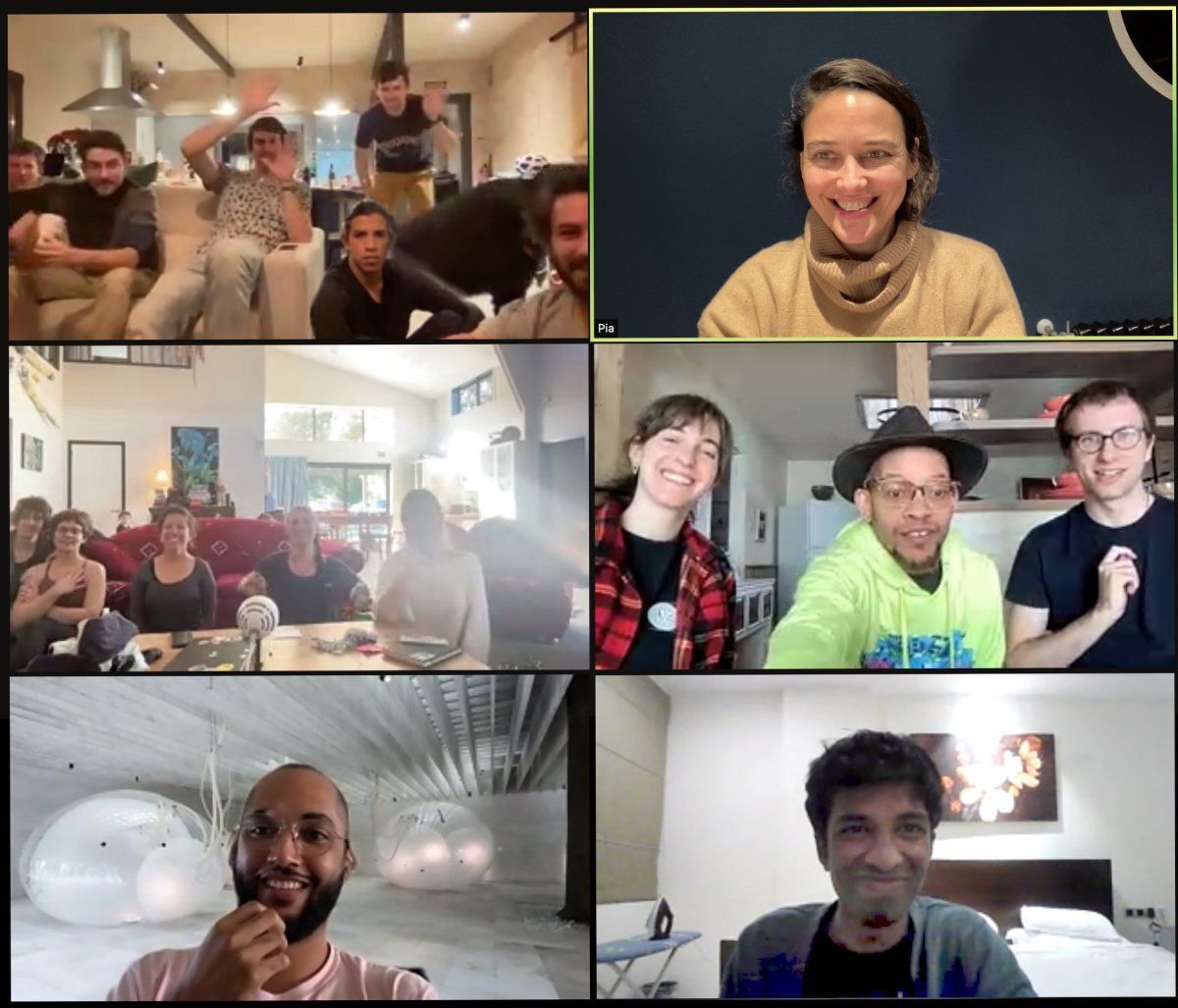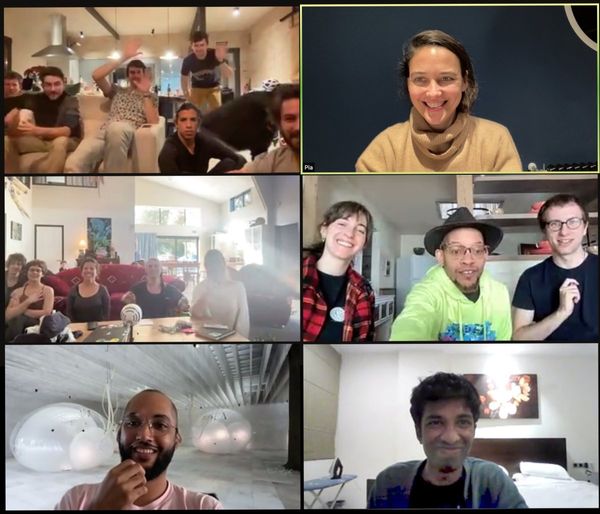 2021 Was Quite a Year
Open Collective continues to grow at an amazing rate. In 2021, 59,000 unique contributors gave ~$25m to the 12,000+ Collectives on the platform. Each Collective represents a community doing inspiring work in the world, and each contribution represents support and financial power.
This year, we also announced Exit to Community, a vision for all of you to own and govern the platform. We're hugely grateful to everyone in the OC ecosystem for being part of our thriving community of communities. We can't wait to see what 2022 brings!
---
We're hiring!
Open Collective seeks a senior full-stack software engineer and a senior product manager.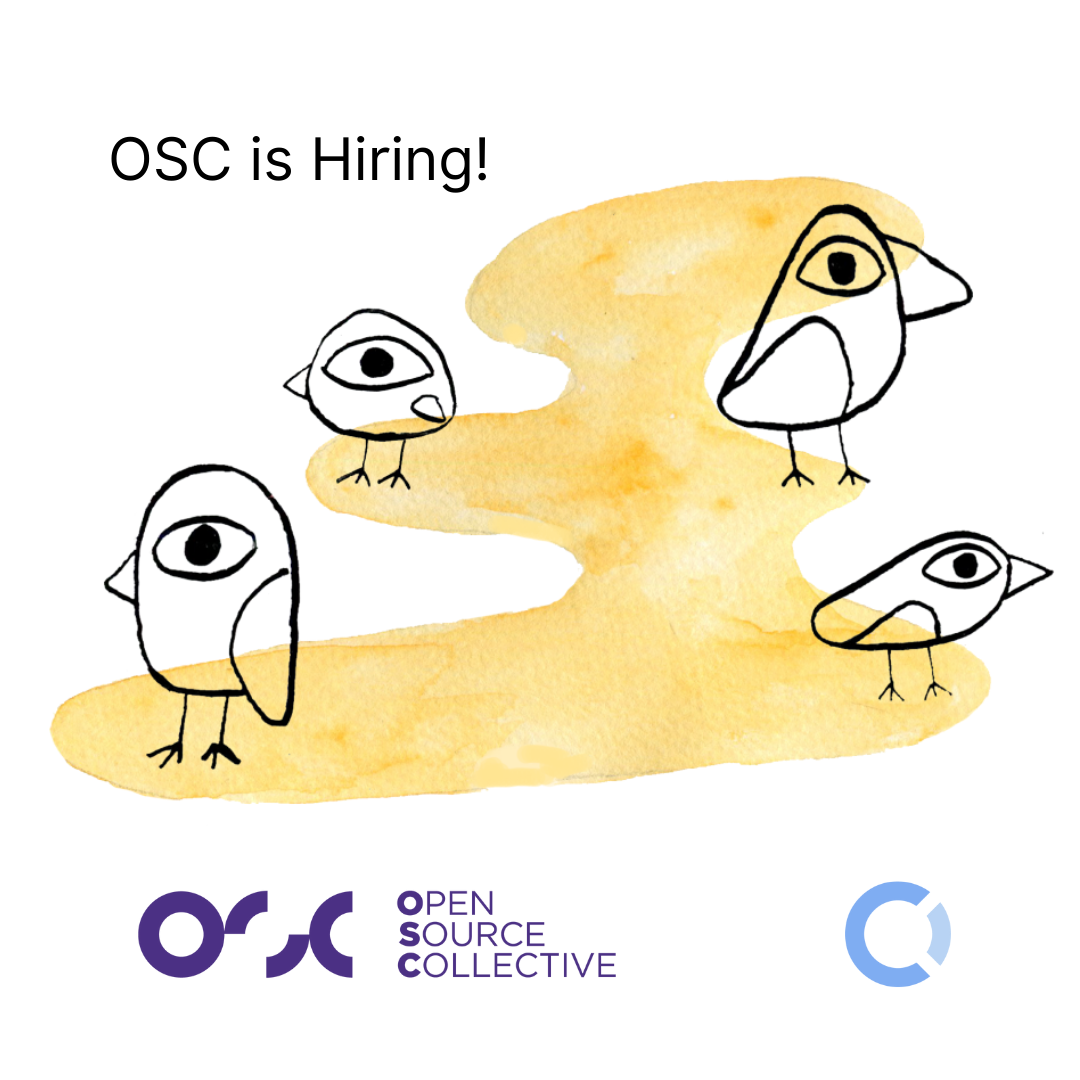 ---
Annual Leaderboard
Top Contributors of 2021
Ford Foundation $1.03m
Sloan Foundation $993k
Chrome $635k
Austin Mutual Aid $599k
Google $573k
FB Open Source $506k
Facebook $417k
Colorado Trust $250k
Airbnb $248k
Henry Luce $200k
Top Collectives of 2021
By contributions

The Week $1.23m
Digital Infrastructure $908k
OpenMined $787k
Frameworks Fund $524k
Stop the Sweeps ATX $409k
PHP Foundation $362k
Columbia Student Workers $361k
Season of Docs $350k
Webpack $328k
Babel $311k
By contributors

Columbia Student Workers 2,576
MLPS Northside Mutual aid 1,485
AnkiDroid 1,480
Dark Reader 1,225
PHP Foundation 1,169
FlyByWire Simulations 839
NYU Graduate Workers 839
Manjaro 824
Oxford Mutual Aid 532
Ward 2 Mutual Aid 532
---
Exciting times for OSC
Open Source Collective hosts 3000+ open-source projects and helped them receive $12m in contributions in 2021. OSC has recently published its 2022-2025 strategy for developing its community, technologies, and ability to show the impact of investing in open-source.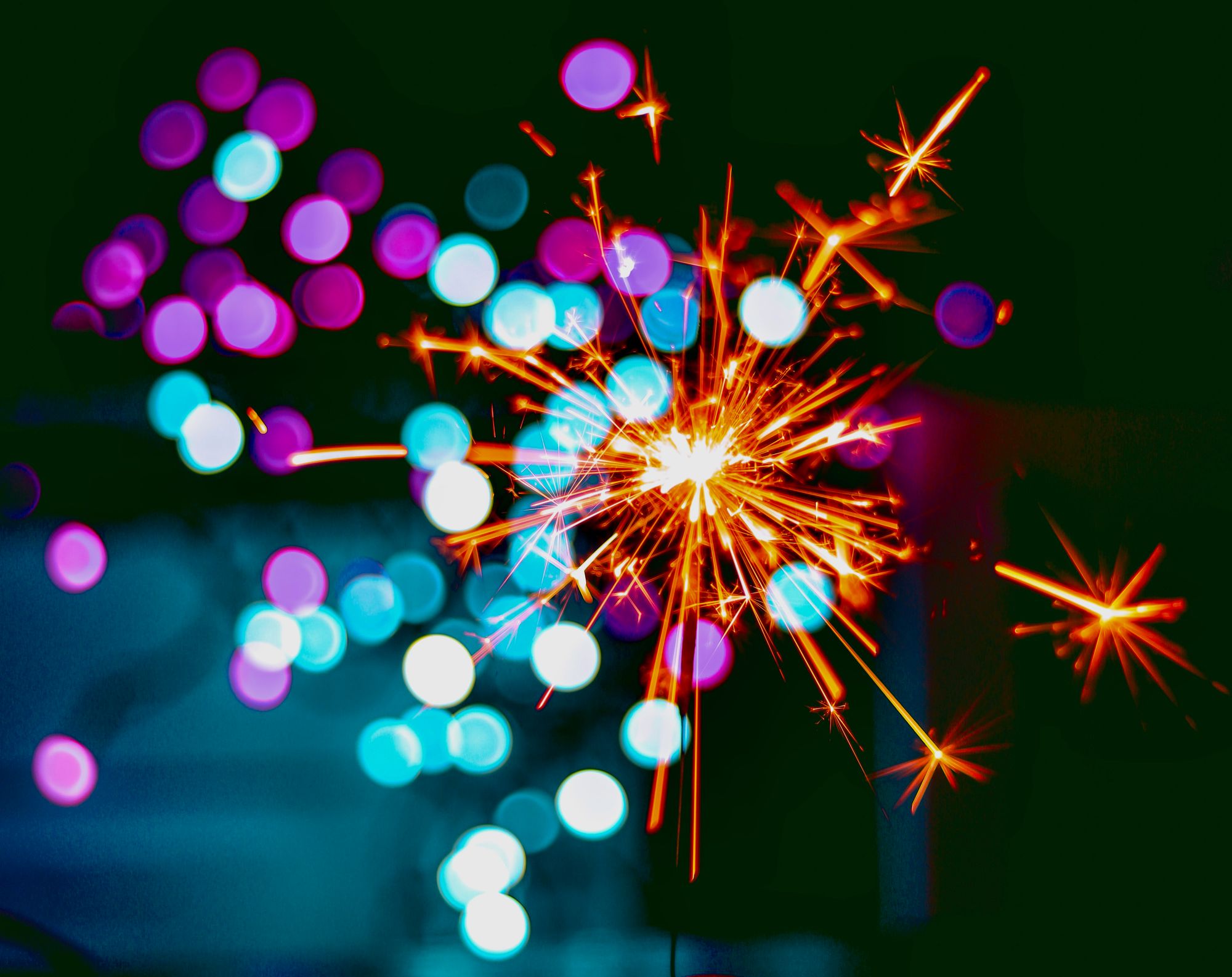 ---
Features & Improvements
Invite org to submit expense: Trigger an expense to be paid to a company—fill in the details and they just confirm and get paid.
Embed video in update: Tell your story with multimedia!
Monthly recurring goal: More options for fundraising targets.
Projects & Events as expense payees: Another way to move money between Collectives and sub-Collectives.
Add funds to tier: Fiscal hosts can now select a specific tier for manually added contributions to show up correctly.
Improved image cropper: Easier to get profile backgrounds looking good on different screen sizes.
---
News & Inspiration
Know an individual, team, or organization creating open-source software for good? Tell them to apply for the $10,000 PizzigatiPrize by Jan 28th.
Apply for a $1,800 grant to tell stories about the collective power of workers - one will be awarded every month from now on!
Open Collective is featured in Nonprofit Quarterly: How to Build Platforms that Our Movements Can Own.
OpenMined has struck a partnership with Twitter to advance algorithmic transparency, using privacy-enhancing technologies to enable third-party and public audits, without having to share or expose the underlying data.
Read about Igalia's Open Prioritization Project: advancing the web commons for all.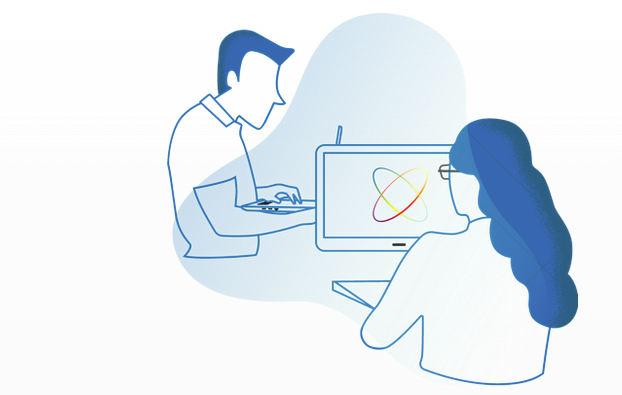 The Black Liberation Therapy Fund is improving lives by providing financial assistance for mental health and wellness support.
How the Mautic open source project is building an equitable partner program to give credit for all kinds of contributions.
Welcome, VyOS! "[Open Collective will] help us share our funds with community contributors—something completely impossible with our old donation management platforms".
Chicagoland Food Sovereignty Coalition & Bronzeville-Kenwood Mutual Aid featured on Southwest Collective podcast.
San Antonio Review has posted a video and highlights from a year of publishing content that helps develop visions of our collective future.
A detailed breakdown of how to craft a fundraising campaign, featuring the Ridgewood Community Garden Collective.
Check out this two-part guide to making your open source project sponsor-ready.
---
Most Popular Tweets of 2021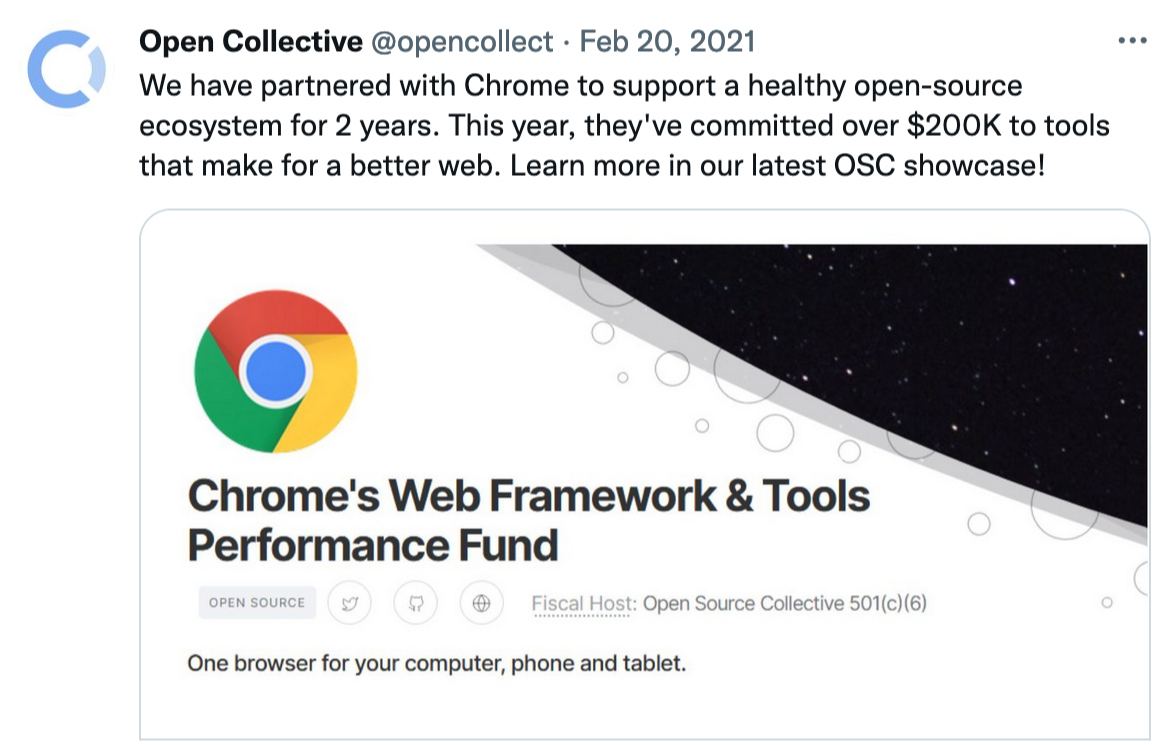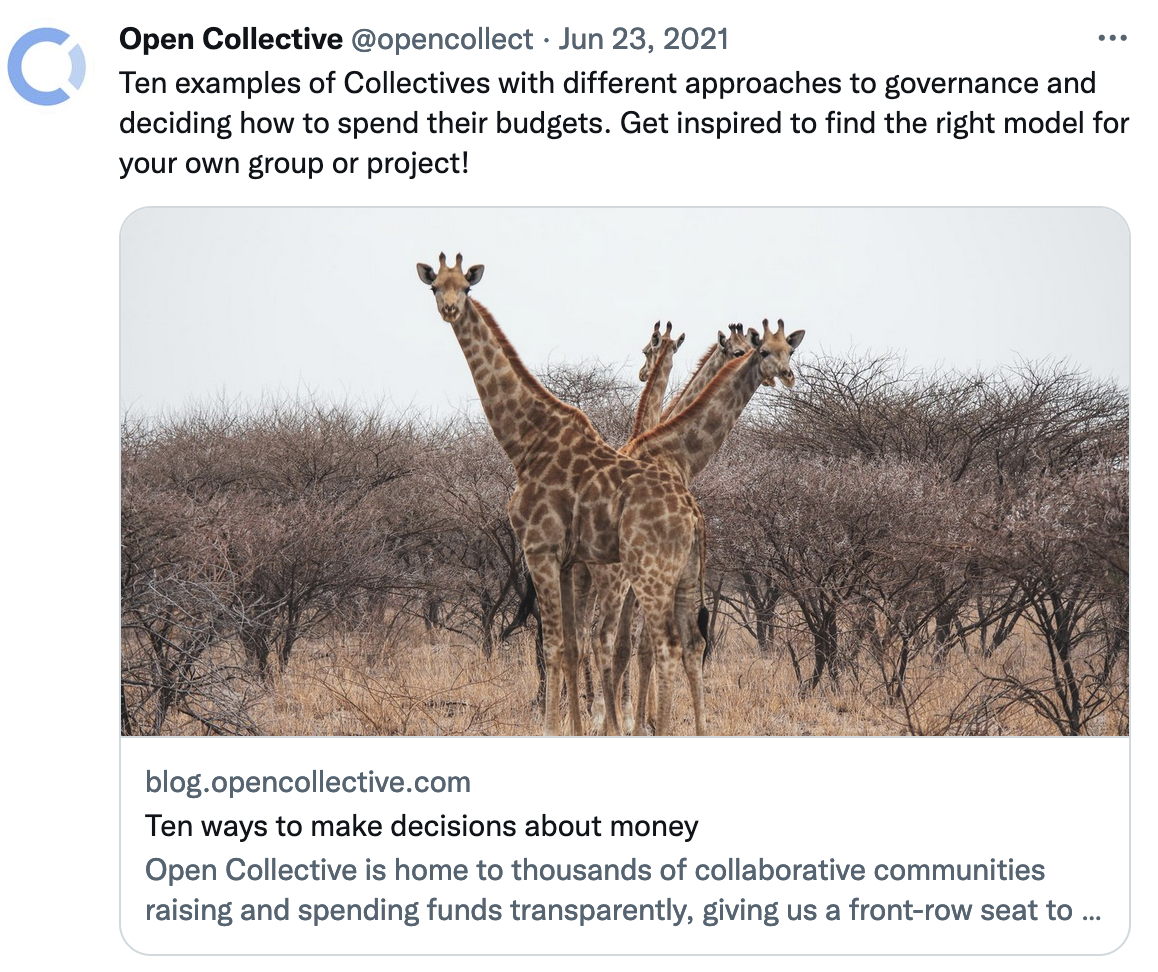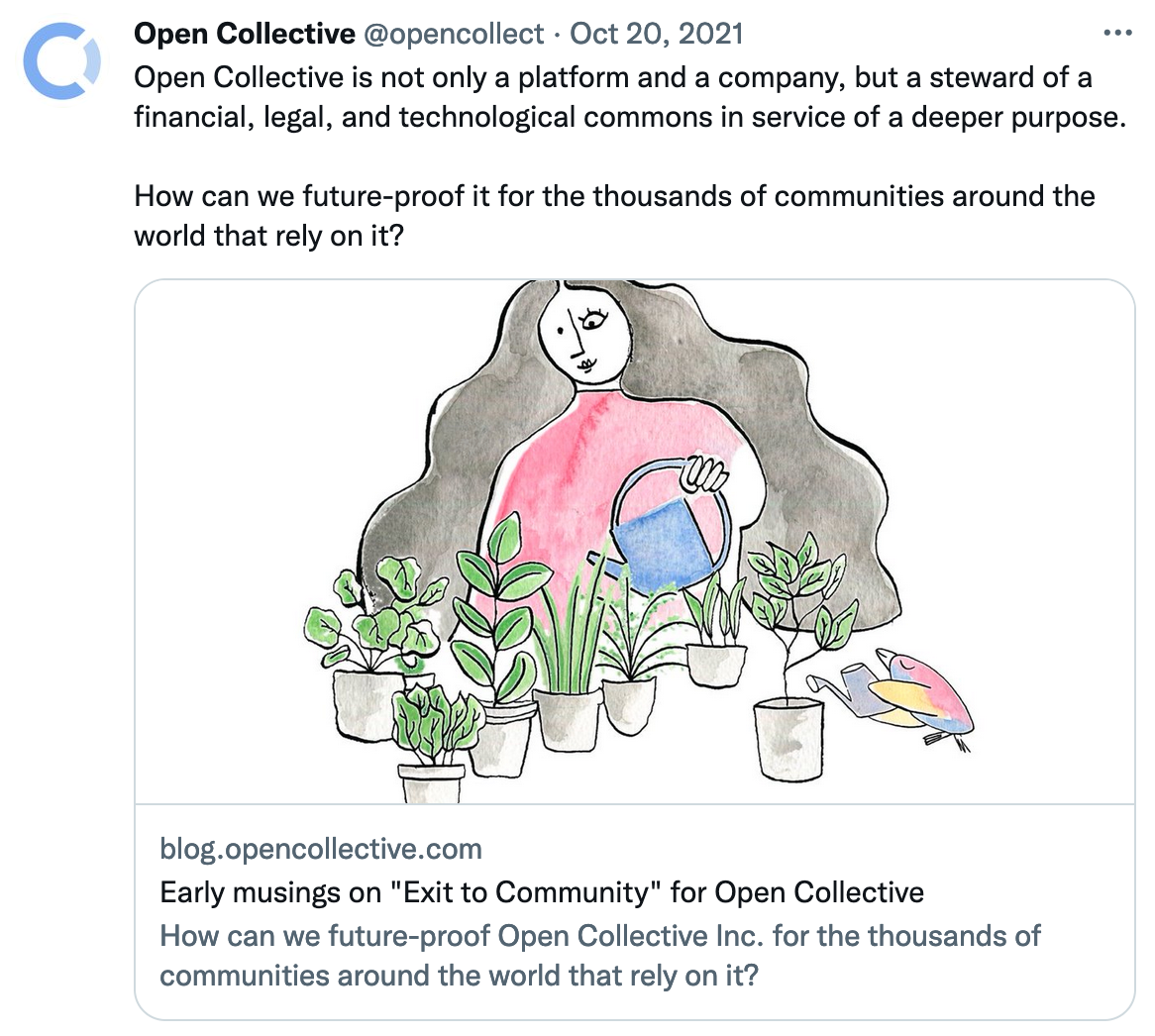 ---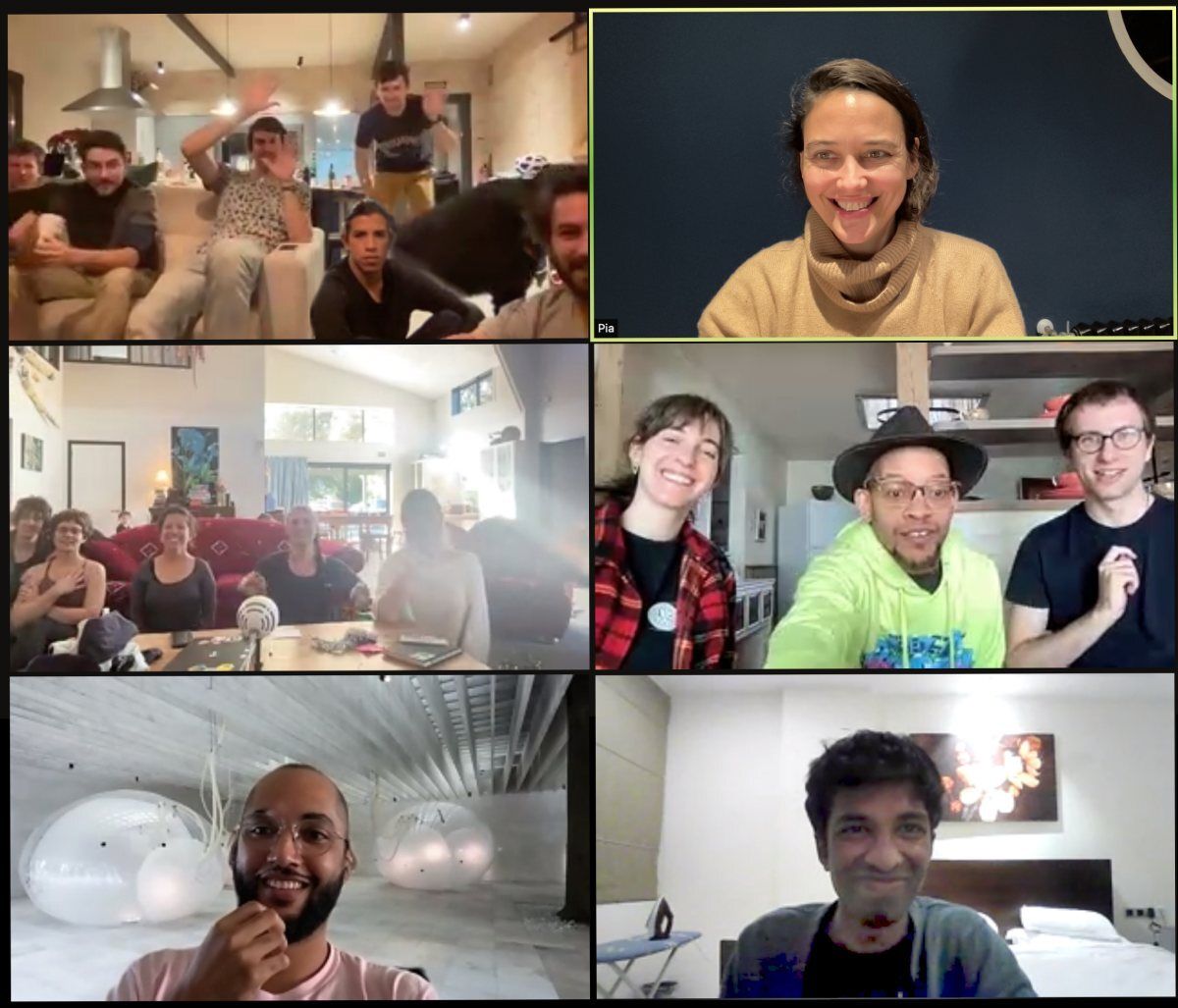 Team OC's recent sync across Spain, New Zealand, Sri Lanka, & the US.
We'd love to hear from you! Join our Slack.
💙 The Open Collective Team