Open Collective Update—March 2019
Feedback wanted on v3, docs opportunities, introducing bounties, and welcome OBS!

Feedback wanted on v3, docs opportunities, introducing bounties, and welcome OBS!
"We need to move beyond the charity framework, and provide meaningful and sustainable 'job opportunities' working for the community."
Opportunities: Improve Your Docs!
Maintainer Mountaineer and Open Collective are teaming up, to connect the dots between great documentation and financial sustainability.
How do you make your project marketable and find funders? How do you attract more developers to work on your code with you? How do you help move them up the contributor funnel?… First, we'll improve the developer experience and documentation: update READMEs, clarify API docs, improve codes of conduct, and so on. Then, we'll identify possible financial sponsors and ask them to help.
Also, Google's Season of Docs offers stipends to technical writers to help open source projects with documentation. We encourage all our open source Collectives to participate (we're applying too)!

Are you an open source developer? Start getting paid for working on our codebase! We're opening up to more contributions from our community, paid via the transparent budget of our own Collective.
We got feedback that our pricing was less than clear, so we've laid it all out transparently. Our pricing hasn't changed; it's just easier to understand!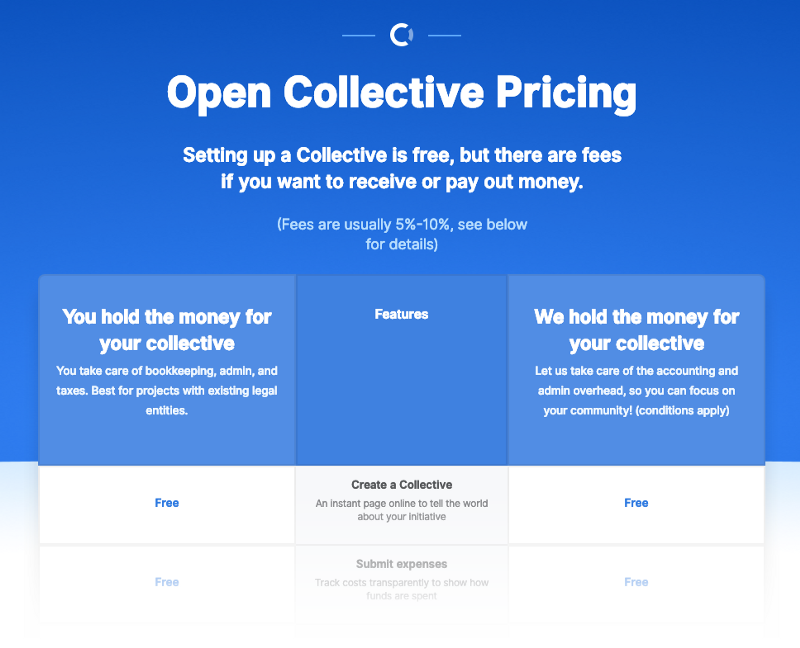 Collectives can now be set up to charge local taxes, such as VAT in the EU. This enables collectives in Europe to not only receive donations and memberships fees, but also to start selling goods and services to make their Collective financially sustainable.
We've updated the receipts backers and sponsors receive when they donate, and they also now include tax when it applies.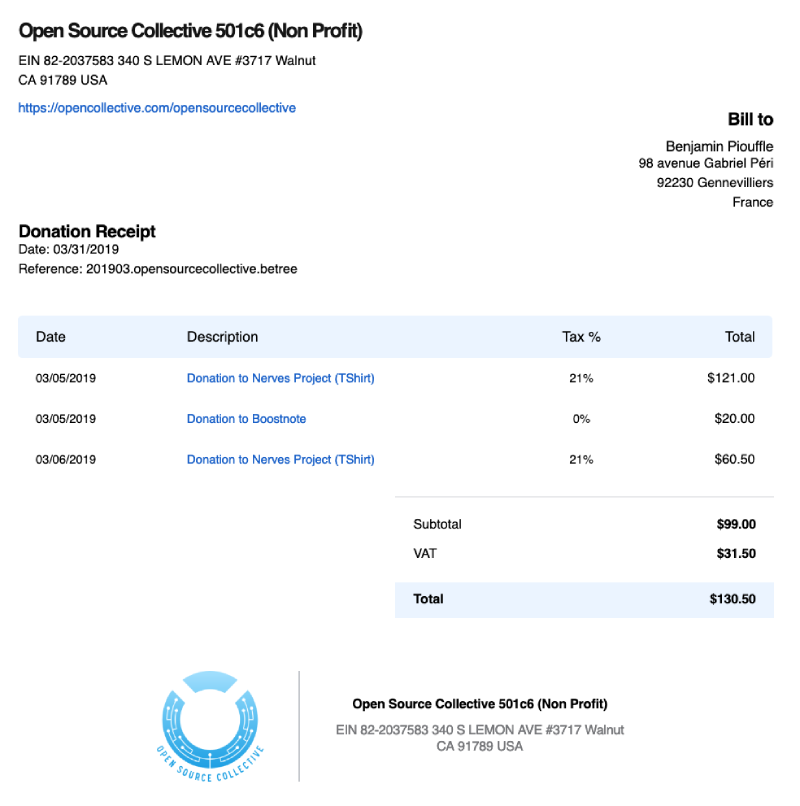 New Collective
Hundreds of thousands of people use OBS Studio for streaming every day. Now they are accepting financial support, and they are off to a great start with sponsorship, including Xsplit, who says: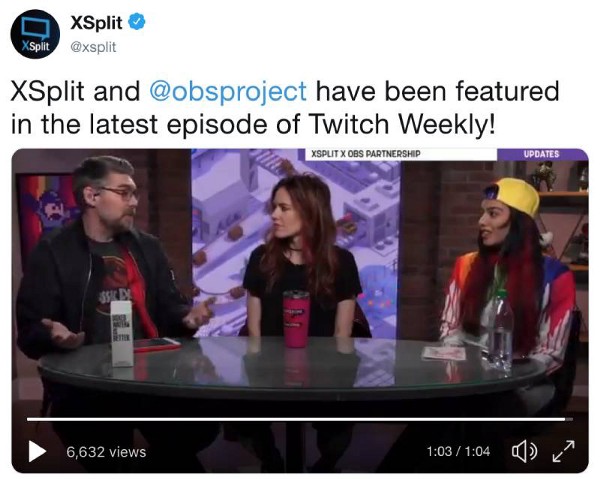 "We want to support the OBS project to sustainably continue the hard work they do for the streamers and the industry."
On the latest episode of Twitch Weekly, they discuss why financially supporting this key software for streamers is so important, and what OBS's new Collective is making possible.
News & Inspiration
The Linux Foundation has launched Community Bridge to help open source become more sustainable.
Open Collective team member Alanna Irving has co-written a book, Better Work Together, a field guide for radical collaboration.
Tweets that make us proud
Monthly Leaderboard
Top Sponsors
Consider this when choosing where to work!
Samsung NEXT $50,000
Games Done Quick $20,000
Trivago! $10,000
Handshake $10,000
Pixl8 Group $7,188
Facebook Open Source $5,850
Airbnb $5,376
Google OSS $5,000
Intel $5,000
Creative Tim $4,290
Top Collectives
by new backers
Ionide +84
.NET Foundation +51
ESLINT +45
Top New Collectives
by donations
Katzenpost $50,000
Lucee $7,817
Panda3D $760