Disclaimer: We accidentally linked this post to the latest newsletter!
Open Collective V2 is live! 🚀🚀
Disclaimer: We accidentally linked this post to the latest newsletter! 😱 These is the info of the old release. There's no blogpost for the new features, please refer to the description in the newsletter. Sorry! ❤
Open Collective V2 is live! 🚀🚀
We just finished a 3 month sprint to revamp the Open Collective platform and the release is live from today!
The goal of this release is to give more power to the collective core contributors and to make it easier for backers and sponsors to support them. This is a work in progress, we will be iterating on the design during the next couple of months, as well as releasing some extra features along the way. Thank you for bearing with some dust during this process! ❤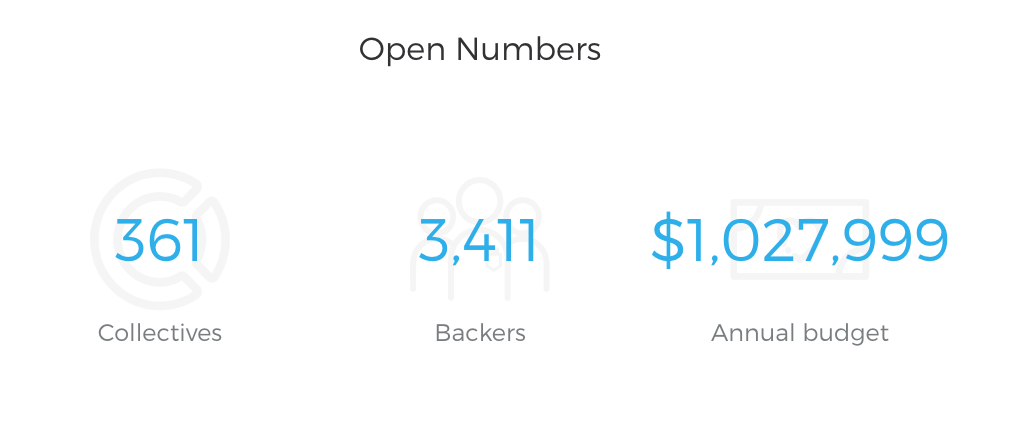 New features:
Custom tiers! Core contributors can create, edit and remove tiers! Feel like running a campaign? A new Silver/Gold/Platinum sponsor tier? Go ahead! Everyone will start with the same default tiers (backers at $5/month and sponsors at $100/month) but those amounts can now be tweaked and new ones can be created. Backers who want to give a custom amount, can simply go to donate in the menu bar to do so (or go straight to your collective URL/donate).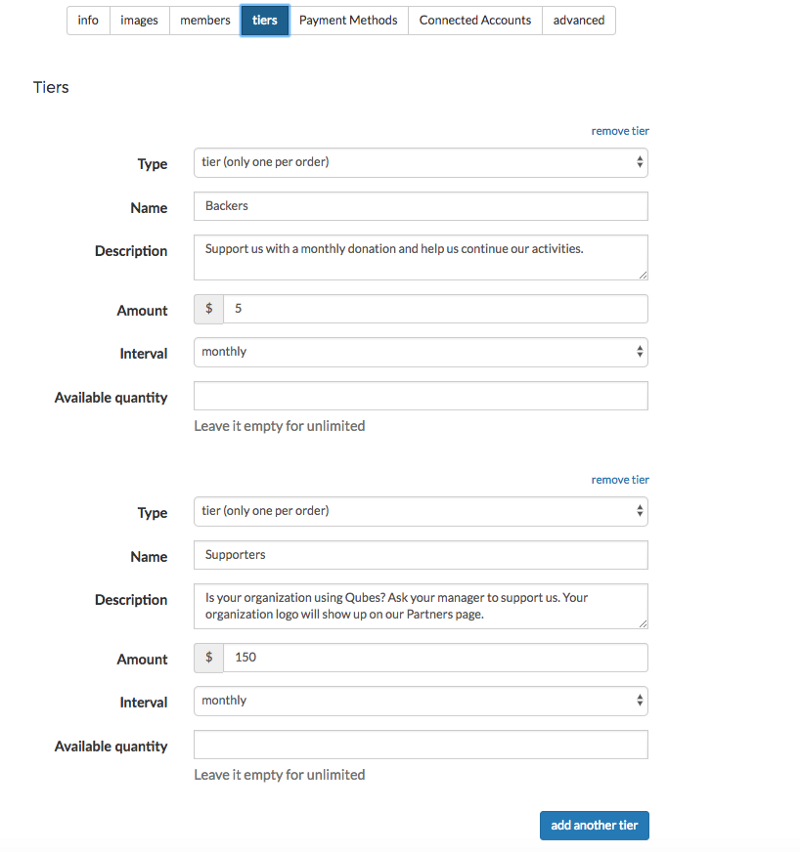 We made the donation interface clearer for backers to see the amount and frequency of their contribution.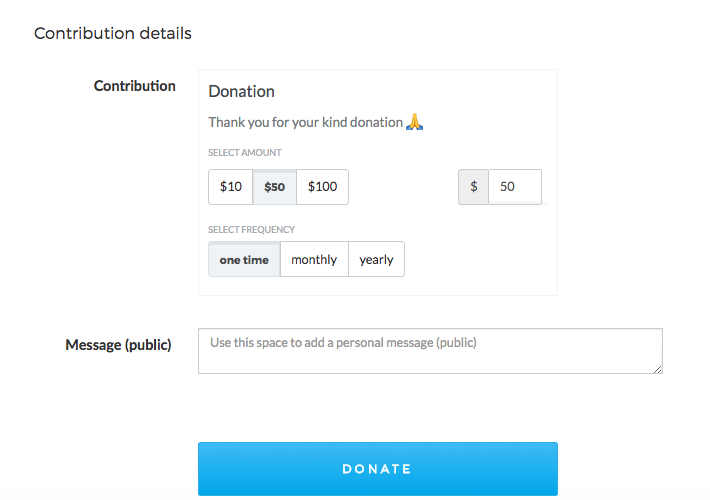 Save your credit card on file. You'll be able to save a card on your profile so you can now make multiple donations without re-entering those details. A future release will include updating credit card details and subscription amounts.
Organizations on Open Collective Sponsors can now create an organization on Open Collective and add members. A credit card can be saved on file and you can allow the members of the organization to make donations with an optional monthly limit. 🚨Employee perk anyone?🤗 And when you make a contribution, you can now decide to do it as an organization or as an individual!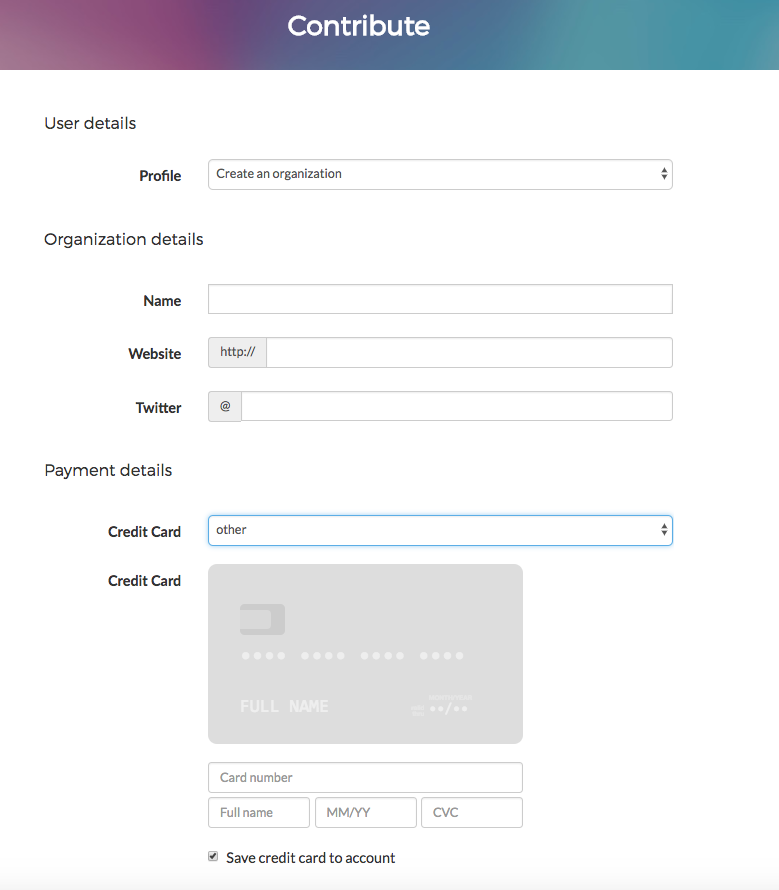 Edit your collective: Adding and removing core contributors, as well as stronger editing capabilities for the collective (such as background, URL and tiers) are now managed by the core contributors.
Your collective page will have a new display: we've shuffled things around to reflect these new features and make it easier for backers and sponsors to navigate your page. The look and feel will iterate a couple of times in the coming weeks. Thank you for being patient while we do it! ❤️
Questions? we now have a Discourse Forum on https://forum.opencollective.com We will be replying questions on it so everyone can see the answers. Please be kind and head there for support questions so others can also see them.
🐜🐜Bug reports are welcome 👉🏼 here!🐜🐜
Under the hood: we now use Next.js (and Webpack that comes with it), GraphQL, … all our dependencies are on https://github.com/opencollective/opencollective-api/blob/master/package.json for the backend and https://github.com/opencollective/frontend/blob/master/package.json for the frontend. Thank you all for your great open source work without which we couldn't build Open Collective 🙏
With love,
The Open Collective Team.