Amidst the election, a new network map analyzes politicians' tweets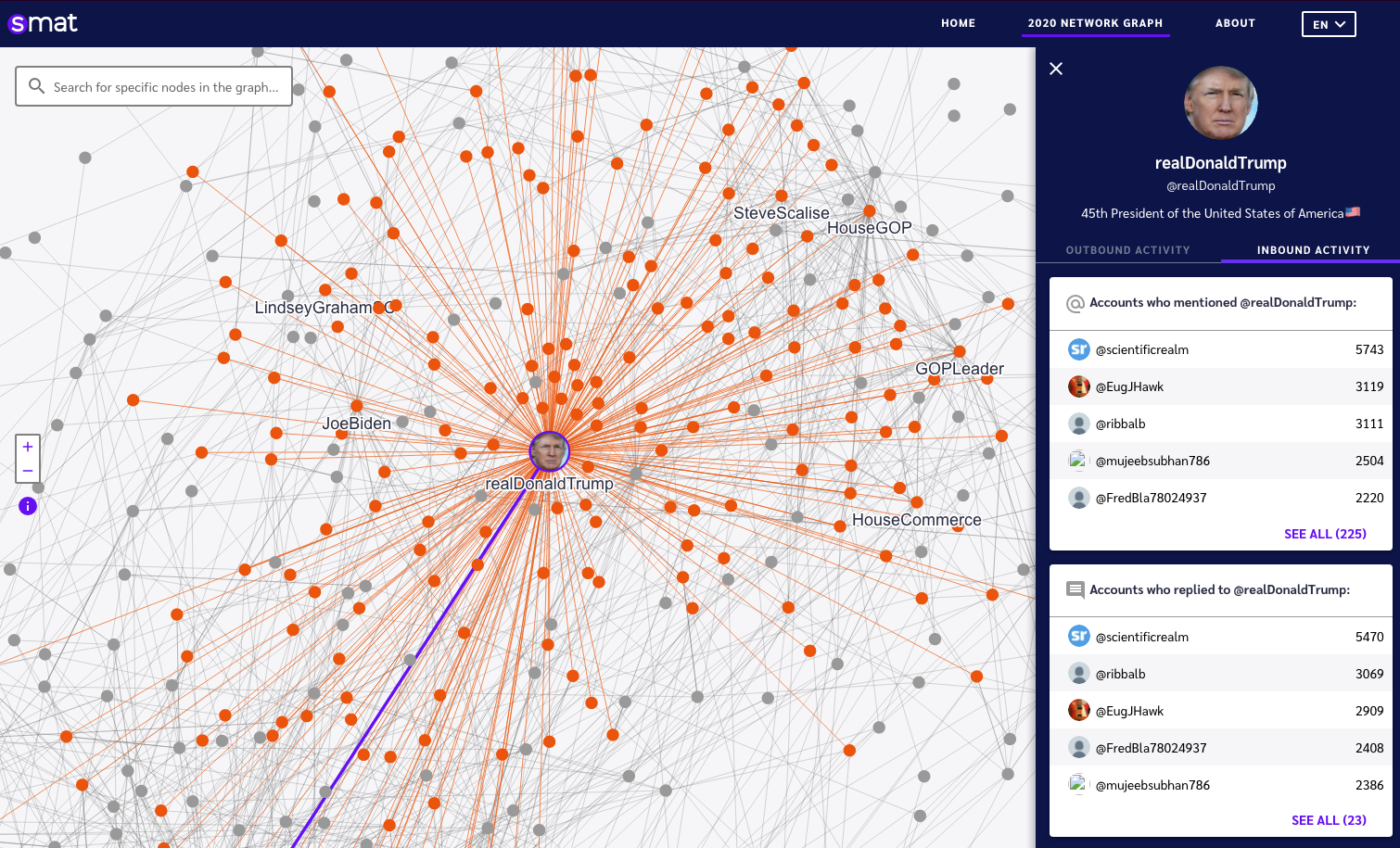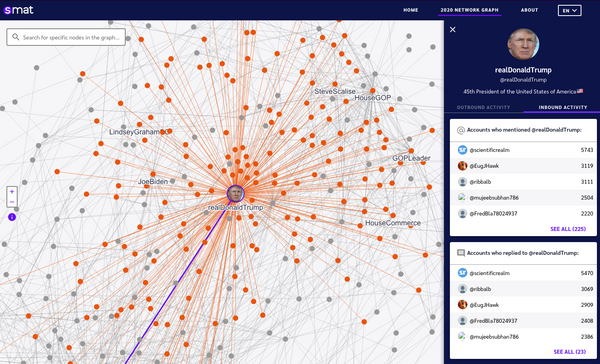 This open-source anti-'infodemic' tool can tell you who Trump interacts with and who has influence on politicians online.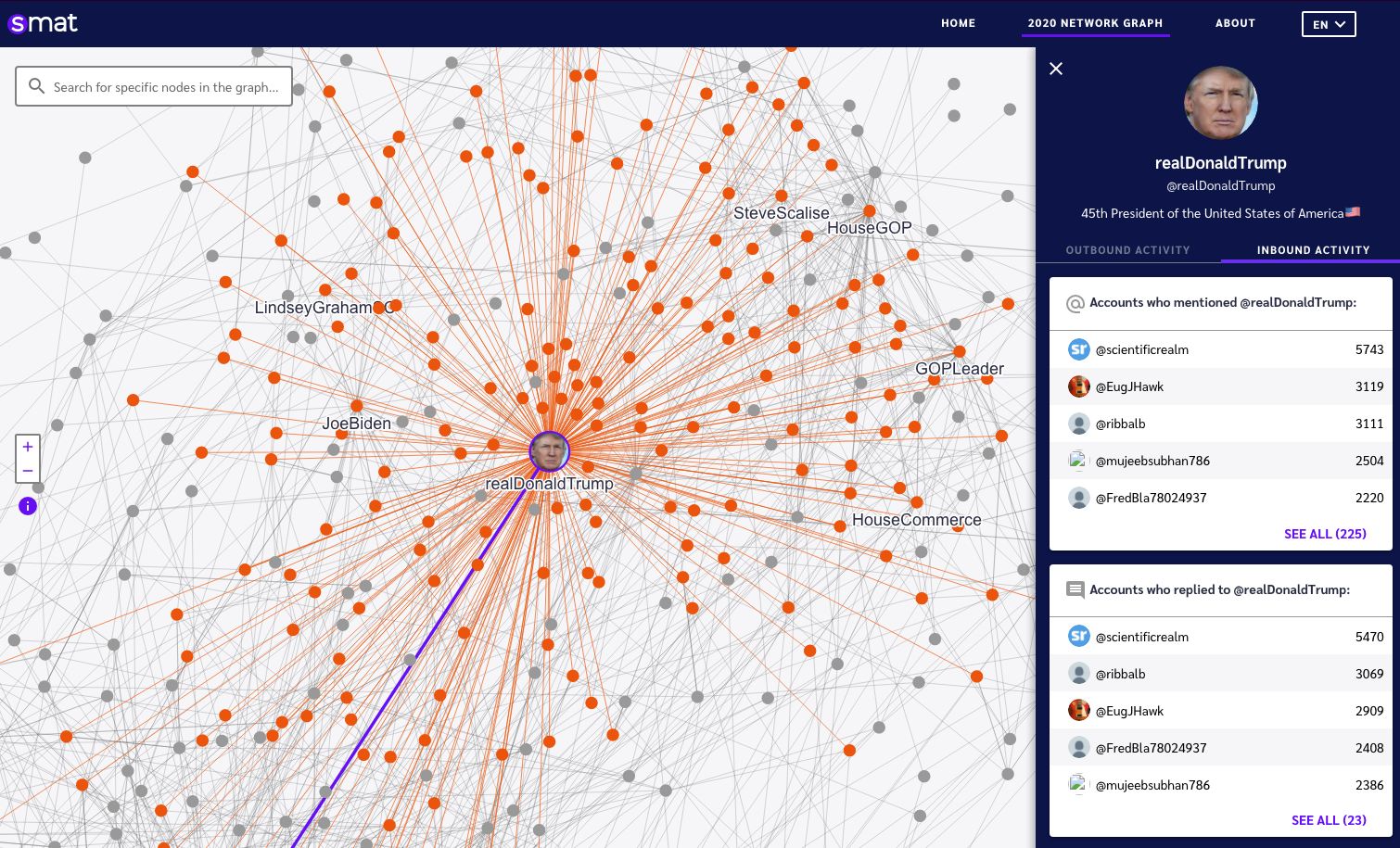 "The 'infodemic' we are experiencing now works in many ways like a pandemic," says SMAT co-creator Emmi Bevensee.
The Social Media Analysis Toolkit (SMAT) was designed to help facilitate activists, journalists, and researchers visualize larger trends on a variety of social media platforms.
SMAT provides tools that help tell a story about what's happening at a large scale online. Emmi continues: "While we have built the framework, it is up to you and your curiosity to find what stories are waiting to be discovered." It's designed to be quick and simple, so people can quickly respond to disinformation, with enough rigor for scholarly research.


It reveals suspicious activity, like how one of the top Biden hate accounts replies to him thousands of times, raising questions about its authenticity. Another account that is oddly pretending to be a deceased Canadian pro athlete responds to Trump thousands of times with a repeated script.
Pivot through networks and look at relationships that would be harder to spot in just reading all of a user's tweets. With network graphs, it's easier to ask questions such as "Who connects these two people?" and "Who is the most important person in this social network?" Amid this infodemic, the future of democracy in the age of the internet depends on robust and easy to use tools to analyze and ultimately counter the spread of things like mis- and disinformation.
The SMAT creators say transparency is the key to breaking out of the infodemic cycle, and building systems that are worthy of trust.

Check out the live SMAT app, read more on the Mozilla blog, and support the SMAT Collective!