Tauiwi Tautoko: Countering Racism with Listening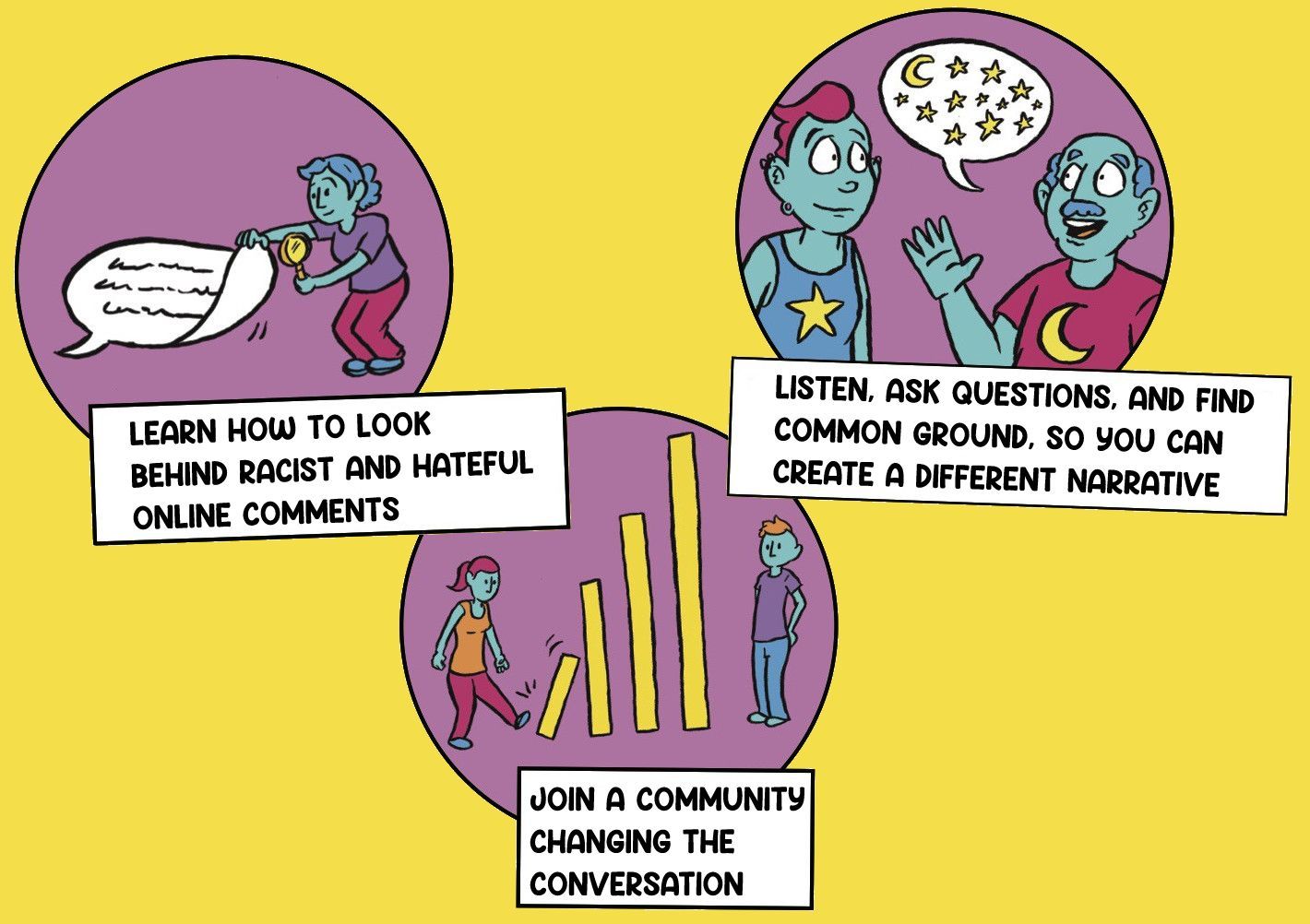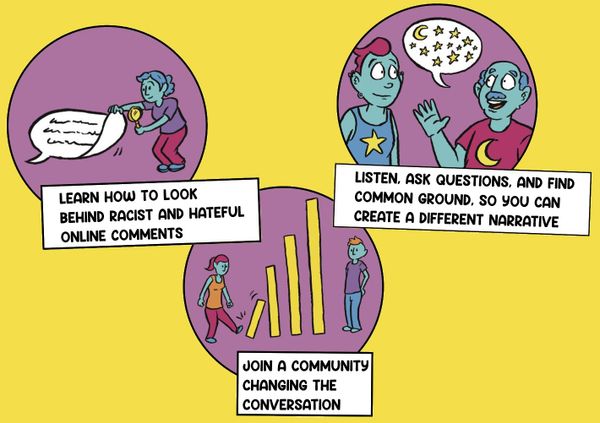 A kiwi course teaching evidence-backed techniques to detox our discourse
Do you think that arguing with racists on the internet is like screaming into the void, but not speaking up also seems wrong? Do you wish you could engage with racist family members or acquaintances without either screaming or biting your tongue? Do you think that if we could learn to do anti-racism mahi (work) together, it could feel less like a drop in the ocean and more like a sea change?
In Aotearoa NZ right now, movements are emerging more powerful than ever in the areas of tino rangatiratanga (Māori sovereignty), constitutional transformation, decolonisation, anti-racism action, and Te Tiriti education. Our society is on the brink of new levels of diversity, with tauiwi (non-Māori) of colour and tauiwi moana (Pasifika) set to outnumber tauiwi pākehā (white/European) by 2040. Sometimes we can catch a glimpse of what a decolonised future might look like.
At the same time, white backlash is ramping up, fascism and white supremacy are on the rise worldwide, and there is ever more disinformation, abuse, and overwhelm online. News sites are switching off their comment sections, and social media is under profound criticism. Everyone can speak at full volume, but listening feels harder than ever.
Tauiwi Tautoko translates as 'non-Māori in support.'
Tauiwi Tautoko is a free online course, educational intervention, community, and set of techniques based on listening, empathy, and values-based messaging, which has been shown by research to be effective in shifting the discourse on racism online. The programme builds capacities for tauiwi allies to shift racist discourse in online spaces and lift some of the burden of dismantling racism off the shoulders of its targets.
Originally developed as an initiative of ActionStation, by Laura O'Connell Rapira and Dr. Emily Beausoleil, Tauiwi Tautoko is now stepping into its own as an independent project.
Over 140 people have gone through a 10 week intensive course in a series of cohorts, joining an online community of tauiwi ready to jump into action, like a firefighting crew, to detoxify racist comment threads. The course format creates a powerful feedback loop of learning, practice, reflection, and growth, surrounded by a supportive group of peers and skilled facilitators.
"Tauiwi Tautoko has given me so much hope by seeing, from real practical work, that with small acts of compassion we can overcome the hate."
—Amy (programme participant)
Often, it's not possible to change the mind of an extremist, but for every 1 person commenting, 100 are reading—among those, targets of racism who need to be shown that tauiwi support them, and fence-sitters whose minds can be swayed by the right kind of message.
So what is the right kind of message? The Tauiwi Tautoko approach is based on two main concepts: a listening-centred approach and values-based messaging.
Evidence shows that fact-checking, myth busting, argument, and head-on opposition do not change minds when strong values and identities are involved. Enabling someone to feel heard diffuses anger and creates openings to find common ground and start telling a new narrative.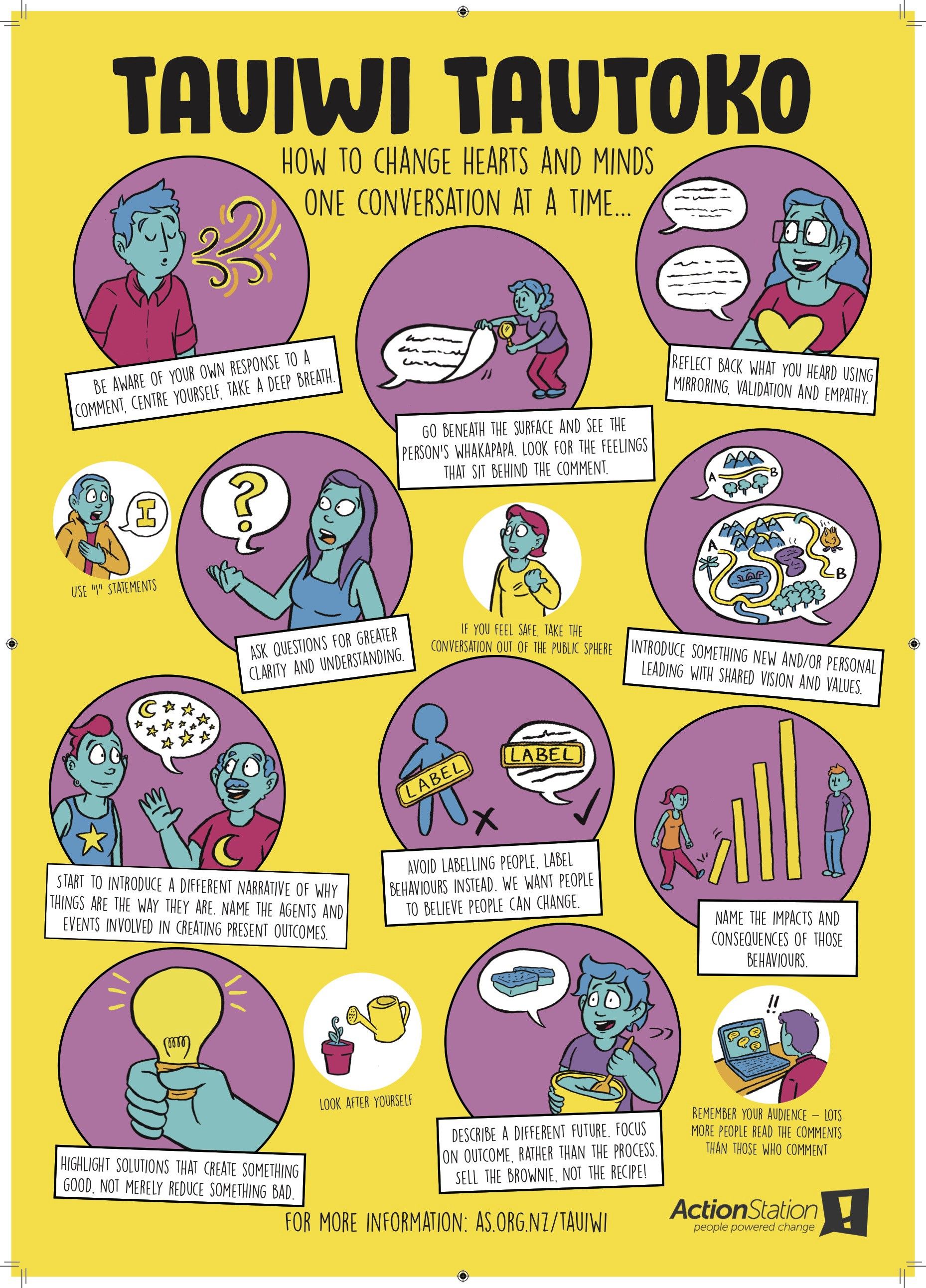 Great momentum was building around Tauiwi Tautoko… then the pandemic hit. Course cohorts were paused and, without a constant influx of new participants, energy waned. However, the community remained passionate and committed.
In late 2021, a free and open version of the course was published, enabling anyone to undertake this learning, even without joining a formal cohort. At the same time, a grant was secured to support a new phase of the project, and the energy was reinvigorated.
Kate Frykberg, a participant in the pilot cohort of Tauiwi Tautoko, is a trustee of the foundation that made the grant, enabled by Gift Collective as fundholder. She explains:
Te Muka Rau is a small philanthropic trust with a vision of "a socially cohesive Aotearoa New Zealand where Te Ao Māori is strong and vibrant, where the central place of Te Ao Māori in Aotearoa is understood and supported by all, and where we all feel confident and respected in our own cultures and heritage".

We are pleased to support the very important anti-racism mahi of Tauiwi Tautoko, and we love the positive and enabling way in which Tauiwi Tautoko supports us all play a role in this.

From a back-end operations point of view, the fact that Tauiwi Tautoko uses the Gift Collective as a fundholder makes things convenient and easy. As a funder, the finances and processes are transparent, and it is useful to know that we are donating to a charitable entity. We also like the way that Gift Collective facilitates financial management of charitable projects without needing to set up yet another Charitable Trust. It's a smart solution that seems to work well for everyone.
As fundholder, Gift Collective is enabling Tauiwi Tautoko to receive grants that require charitable status, to fund people's time, and to invoice organisations who want to pay for trainings. Through the Tauiwi Tautoko Collective, the project can also crowdfund and accept koha (donations) from course participants or anyone wanting to support the kaupapa (mission).
A group of Tauiwi Tautoko community members, volunteers, and advisors gathered for a hui (workshop) last December to set a course for the future. Now plans are in the works for more grants, delivering trainings in organisations, convening a tangata whenua guidance group to ensure Māori oversight helps keep things on track, supporting community moderation and meetups, evolving to be more inclusive of non-pākehā tauiwi, and restarting regular formal facilitated cohorts.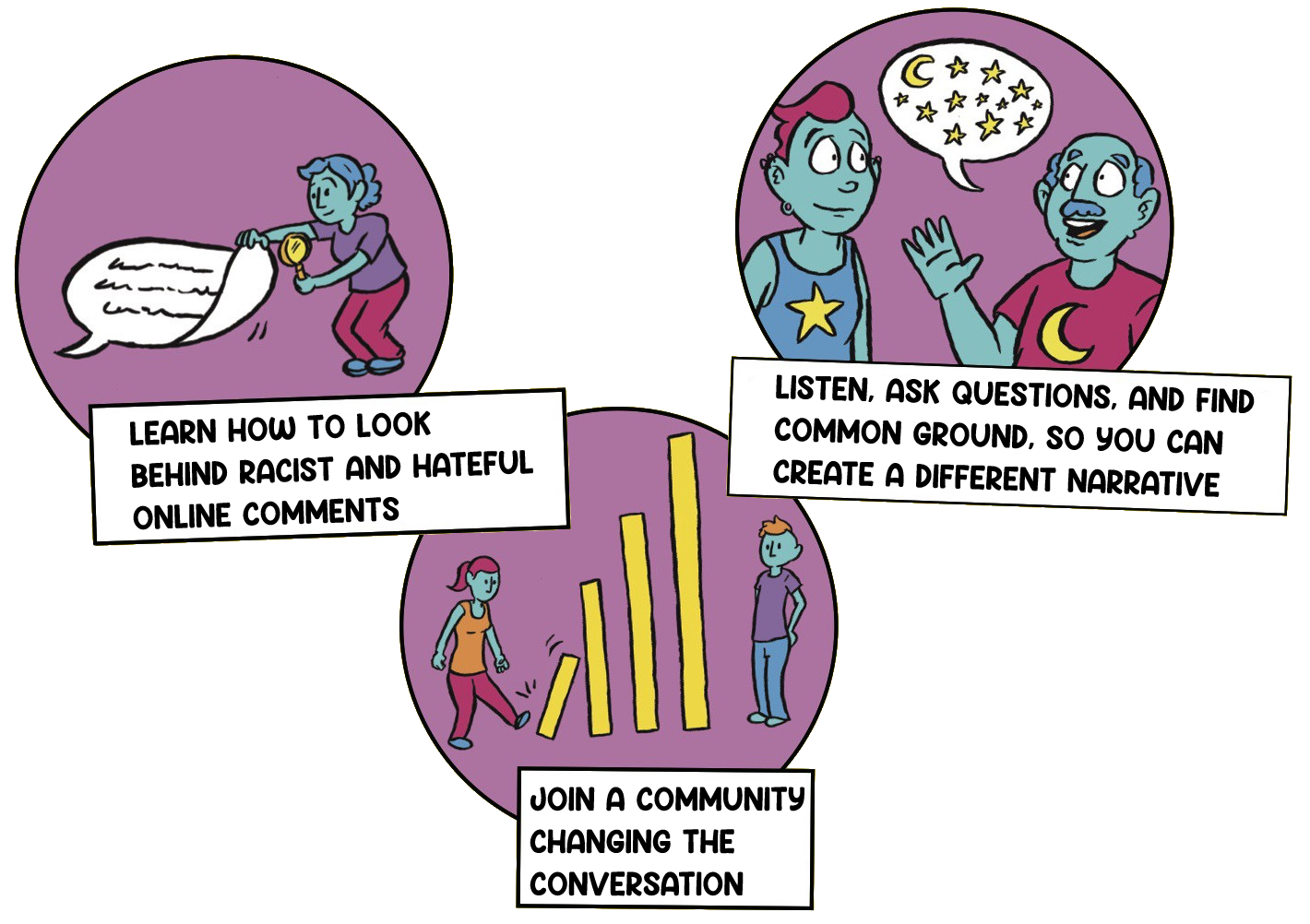 Don't get paralyzed by hate. Do something about it. Tauiwi across Aotearoa are invited to step up as tangata tiriti, and to be haumi (allies) by getting equipped to take action on racism. It's time to shift the discourse, and collectively create a new narrative for our decolonised future.
Get involved! You can do the course and koha (donate) to support Tauiwi Tautoko.
He taonga rongonui te aroha ki te tangata
Goodwill towards others is a precious treasure