The Week: A New Playbook for Climate Mobilization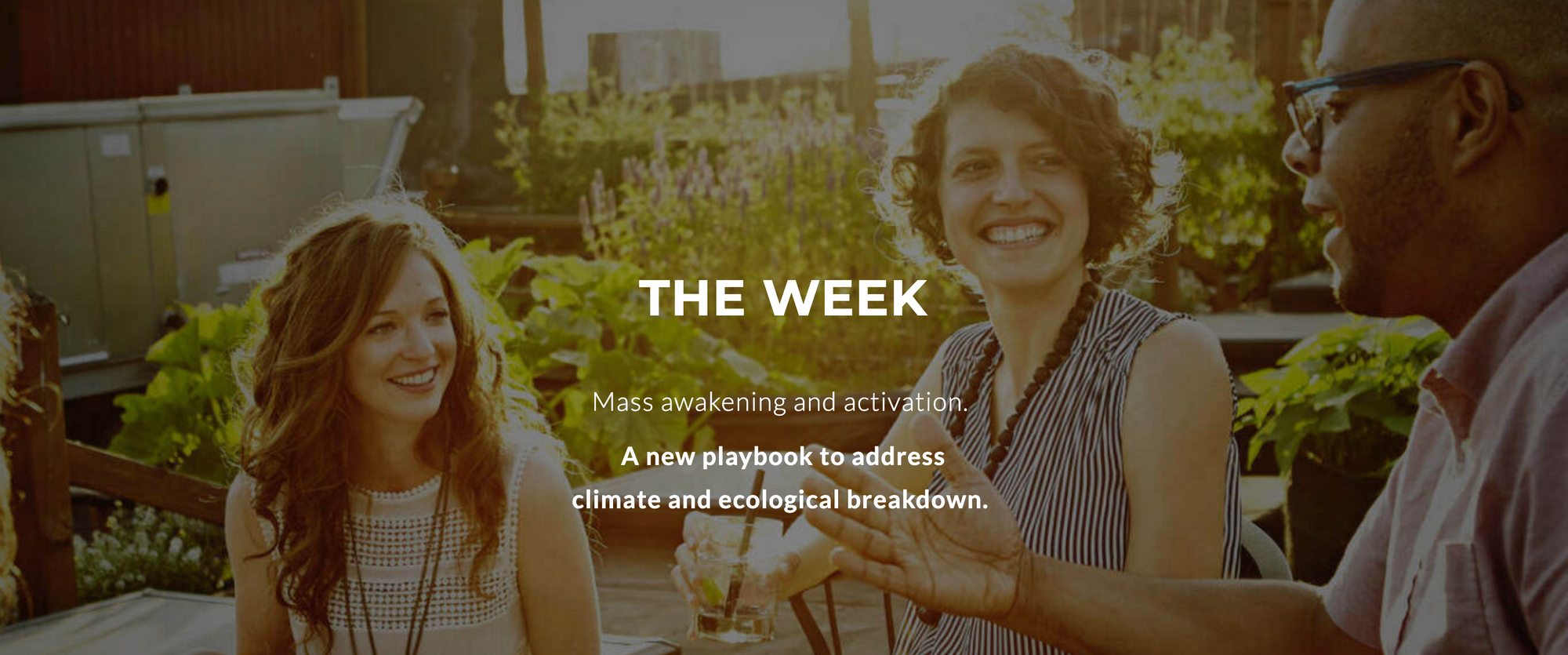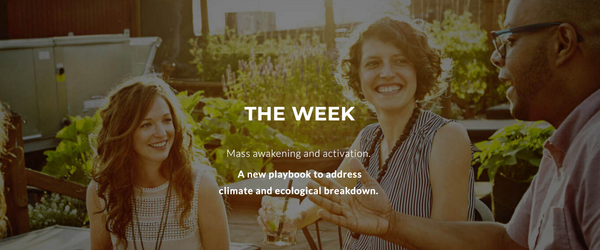 The Week is an incredible initiative creating a new, powerful approach to effect the social change we need to affect climate change. They're looking to hire 3 new team members. Could it be you?
The reality is clear: we need mass mobilization to solve the climate crisis. Millions of people transforming their workplace and communities from within, who join activism to pressure politicians and consume differently.
We are facing an abyss, and yet we have failed to achieve mass mobilization. The classic playbook "Give people the facts and they will wake up and act" has not delivered. The Week is based on a more powerful  playbook, deeply informed by recent insights in the psychology of climate change, as well as research on past movements that successfully broke through a grim status quo.
The goal is to  ignite the broad middle: the majority of the population who are aware, concerned, and/or alarmed, but are not yet truly engaged, regardless of their political alignment or location.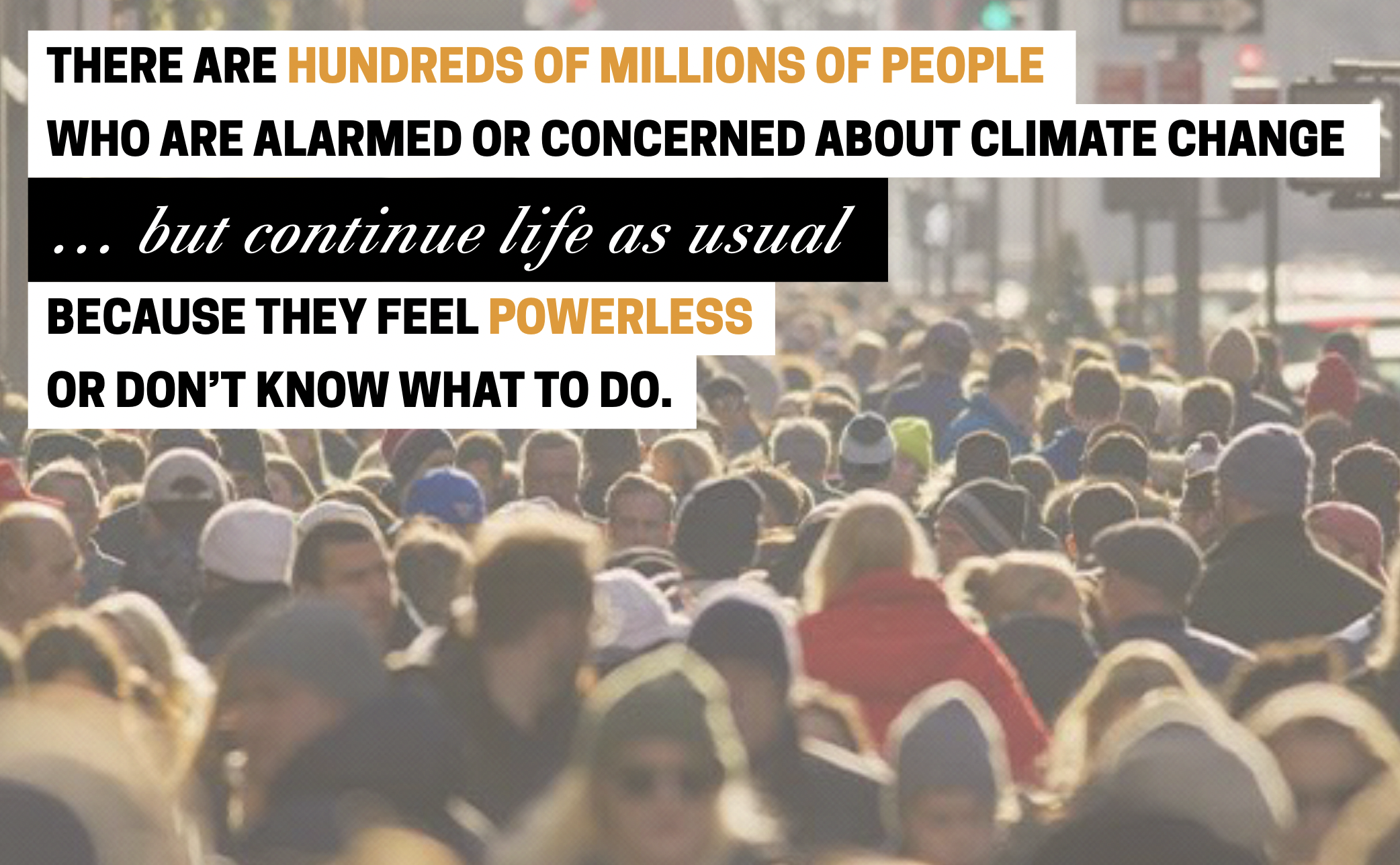 The heart of The Week is a 3-session experience over the course of one week (hence the name) in a small group–friends, family, coworkers, schoolmates, or worshippers. During each session, the group watches an episode of a powerful documentary together, carefully scripted to unlock emotional reckoning and spark vulnerable and profound group conversation (for which we provide extensive guides).
Early tests are very promising in terms of virality. We ran a rough prototype version of The Week to test the film scripts in 2021 with a group of 60 participants. They were so deeply moved that they've since organized over 400 follow-up  sessions with friends, family members and colleagues, reaching thousands of people. One large corporation reached out to ask if they could share this prototype version internally with 10,000 people. Volunteers have already translated this test version into Brazilian Portuguese and Italian.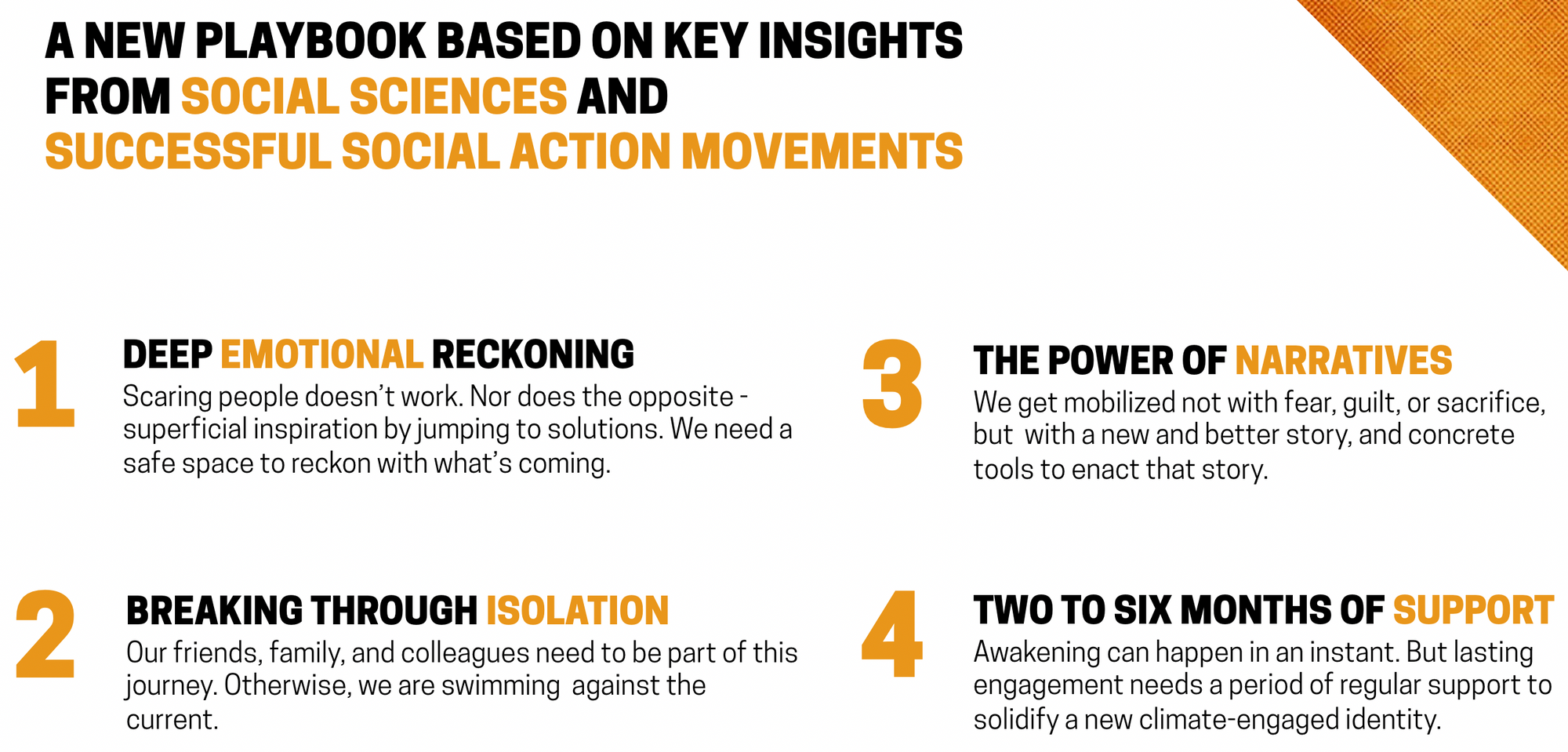 To reach our target audience –  the broad middle beyond the small share of the population that is already deeply committed – we aim to reach people in their existing, trusted networks: in their families, in their workplace, in their schools and universities, in their religious communities.
In all of these places, there are leaders  who are looking to engage their members around climate change, but often lack the tools to do so: CEOs and heads of Corporate Social Responsibility who want to engage their employees; climate movements within all the major religious communities; climate activists and professors in universities. Our strategy is to partner with such organizations and large networks to reach and mobilize large numbers of people who haven't been reached by climate movements so far.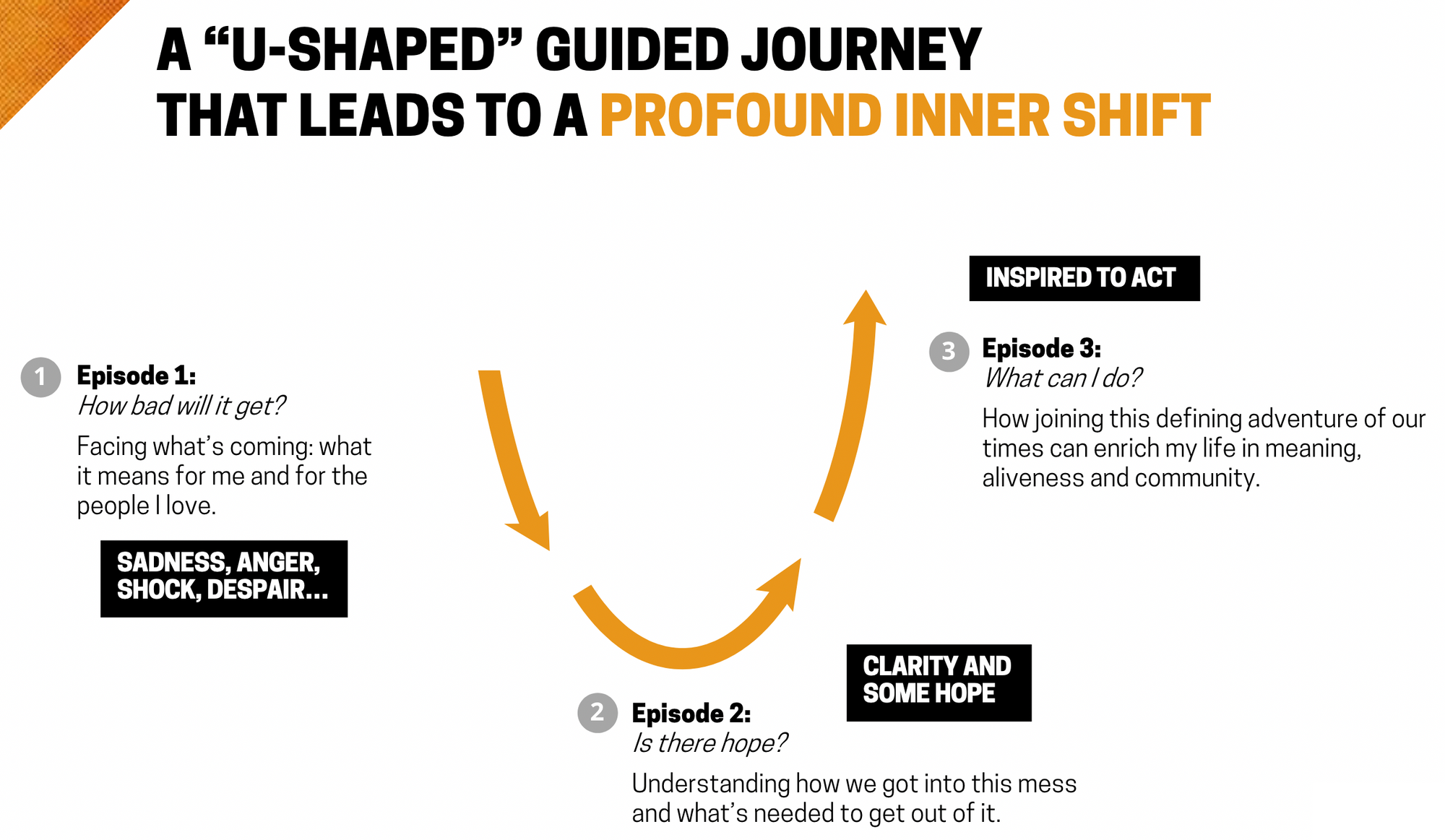 To achieve this world-changing vision, we're seeking 3 new team members:
To find out more and apply, click the links above.
---
The Week has already raised over $1.25m on Open Collective—support them with a donation! And stay tuned for the big things coming soon from this amazing project.