Announcing Virtual Cards for Collectives
Access funds managed through Open Collective with Virtual Cards.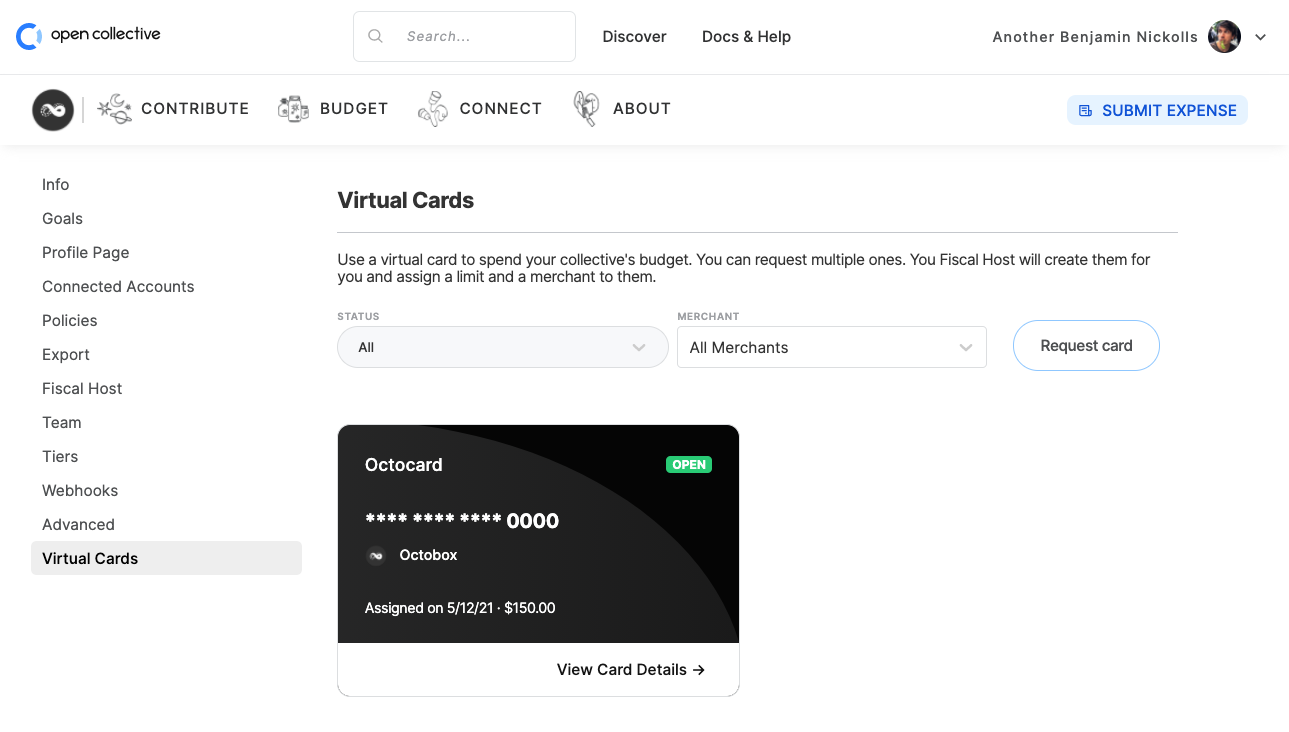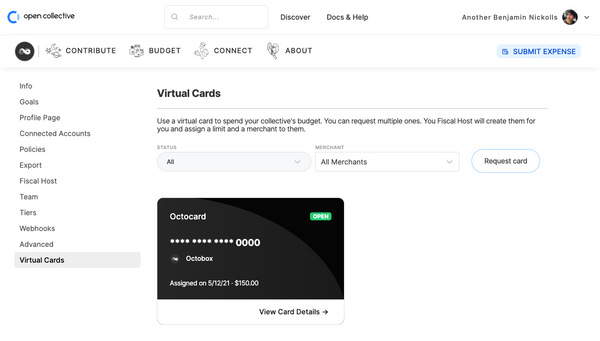 Access funds managed through Open Collective with Virtual Cards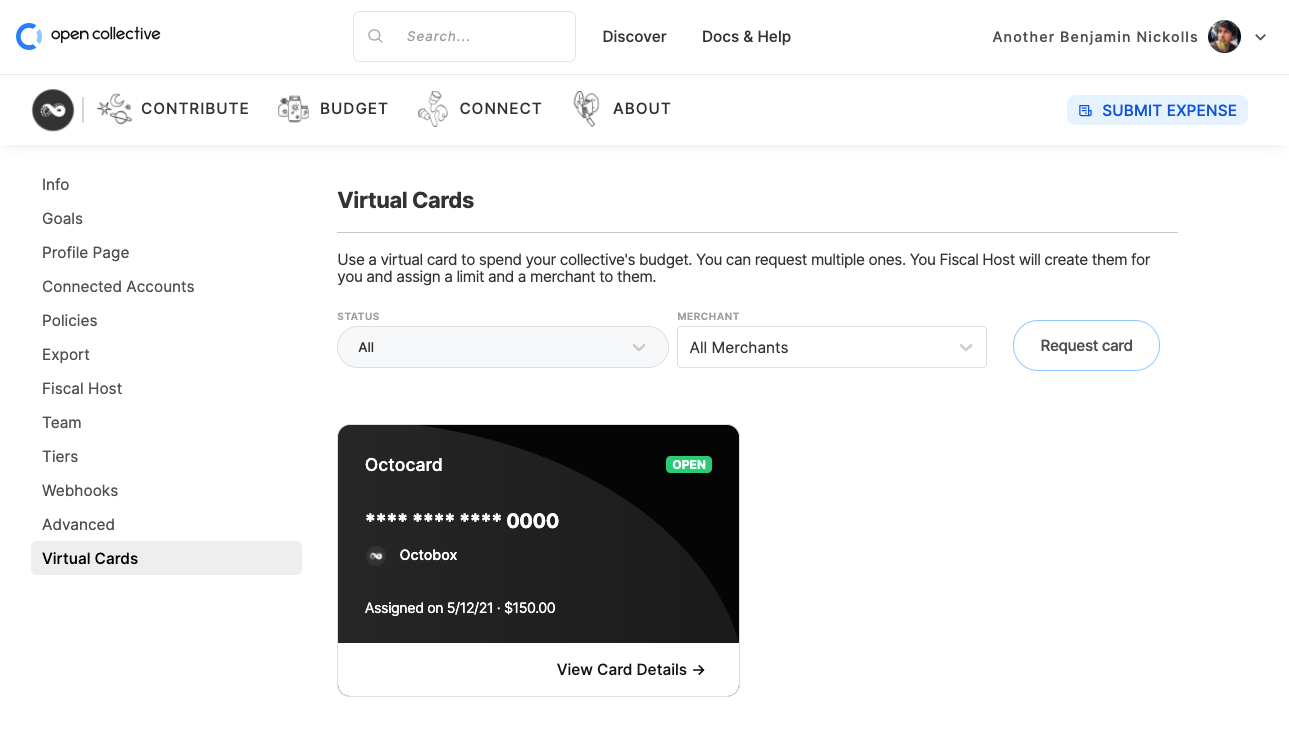 Open Collective provides access to the financial and legal systems of the world to globally diverse and disbursed communities through Hosts, the organizations who extend their arms to welcome and support Collectives using our platform.
Today we're lowering the barriers to access the financial system even further, with Virtual Card integration from Privacy.com.
Virtual Cards are like debit cards for your Collective. They can be used to spend money directly from your Collective's budget, removing the need (and financial pressure) for members of your community to cover the cost, even for a short time, of keeping your community running.  
Virtual Cards can be used anywhere you use a regular debit or credit card. Payments made on a Virtual Card will automatically create a corresponding expense in your Collective. Attach a receipt and you're done!
Virtual Cards come with all the protections offered by Privacy.com. Spending on cards can be limited by single or monthly budgets, cards can be 'locked' to a single merchant, for example your website provider.  Hosts can set their own Virtual Card policy, and can also choose to automatically pause spending on a Virtual Card if there are outstanding expenses. Collectives can use multiple Virtual Cards for various purposes to minimise the risk and impact of abuse.
Open Source Collective is offering Virtual Cards to Collectives starting today. If you would like to use Virtual Cards with your Collective you can request a card from Open Collective: select 'request card' from the Actions menu on your Collective's profile page.
If you would like to offer virtual cards to Collectives you host, get in touch. We'll happily guide you through the process of creating and assigning cards to Collectives and brief you on policies and protection measures available through Privacy.com.