We Gathered 100 Open Source Sustainers — Here's What We Learned
SustainOSS was a one day unconference for open source sustainers. There were no keynotes, expo halls or talks — only discussions about how…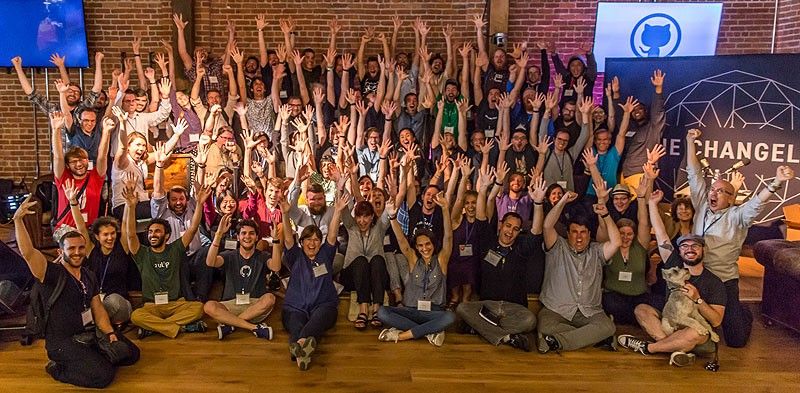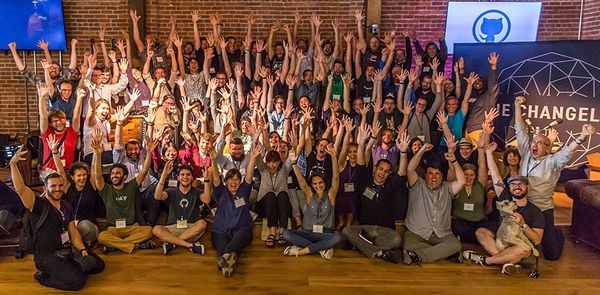 SustainOSS was a one day unconference for open source sustainers. There were no keynotes, expo halls or talks — only discussions about how to get more resources to support digital infrastructure.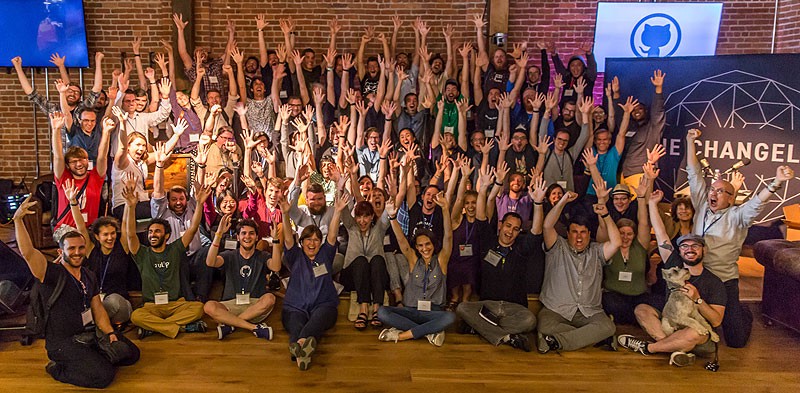 The turnout was great! Over 100 people from different backgrounds came together to discuss sustaining open source for the future.
We had big tech companies like Google, Amazon, Paypal, Airbnb, Adobe, Red Hat, Cloudfare, and Waffle; open source foundations like JS Foundation, Linux Foundation, Apache Foundation, Python Software Foundation, Sloan Foundation, Mozilla, and SFC; and core contributors of open source projects like Tessel, GulpJS, MochaJS, ReadTheDocs, libraries.io, MochaJS, OpenSci, CodeBuddies, npm, OpenMRS, Hood.ie, ZCash, and FontAwesome.
I was blown away by the quality of the people, and the format of the un-conference. One interesting thing I've been noticing is a lack of overlap between open source and the new world of tokens and cryptocurrencies. I think there are real beneficial opportunities there, and we started thinking about it at Sustain. — Xavier Damman, Open Collective Co-Founder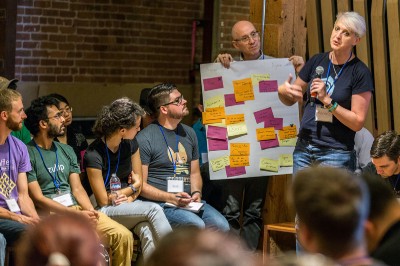 What We Learned
SustainOSS was only the beginning of many conversations, and the organizers are preparing a report to share widely. But we left we several key insights we are already applying to our work, which we want to share.
Introducing money in open source is less controversial than we thought. The main issues are related to how.
The coder role is only one among many equally important roles: community builder (for onboarding and creating a healthy ecosystem), documentation writer, fundraiser, and public advocate.
Companies want to support open source communities. This is now more clear than ever.
It's easier for some companies to make in-kind donations rather than cash. We're working on making this easier, and will share more about it soon.
Projects that companies publicly support need to have accountability and respect codes of conduct, in order to avoid PR nightmares.
When we set about co-organizing Sustain, we wanted transparent finances and easy payment options for participants and sponsors. So of course we ran it as an Open Collective.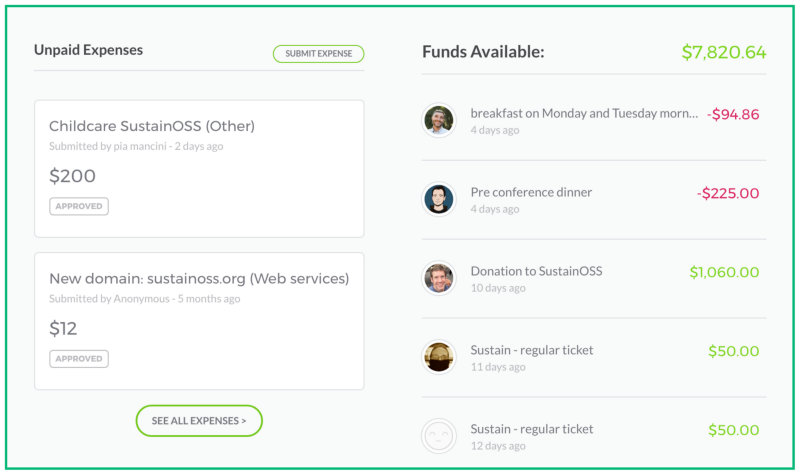 We also needed an integrated way to communicate event info and sell tickets. So we built it. An events feature has just been released to all collectives! We'll follow up with a more detailed post about events shortly.
---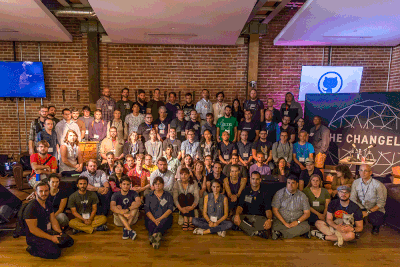 We're looking forward to an in-depth blog post coming soon from SustainOSS, with a lot more details. Follow @SustainOSS on Twitter to stay in the loop.