Meet Casa Hacker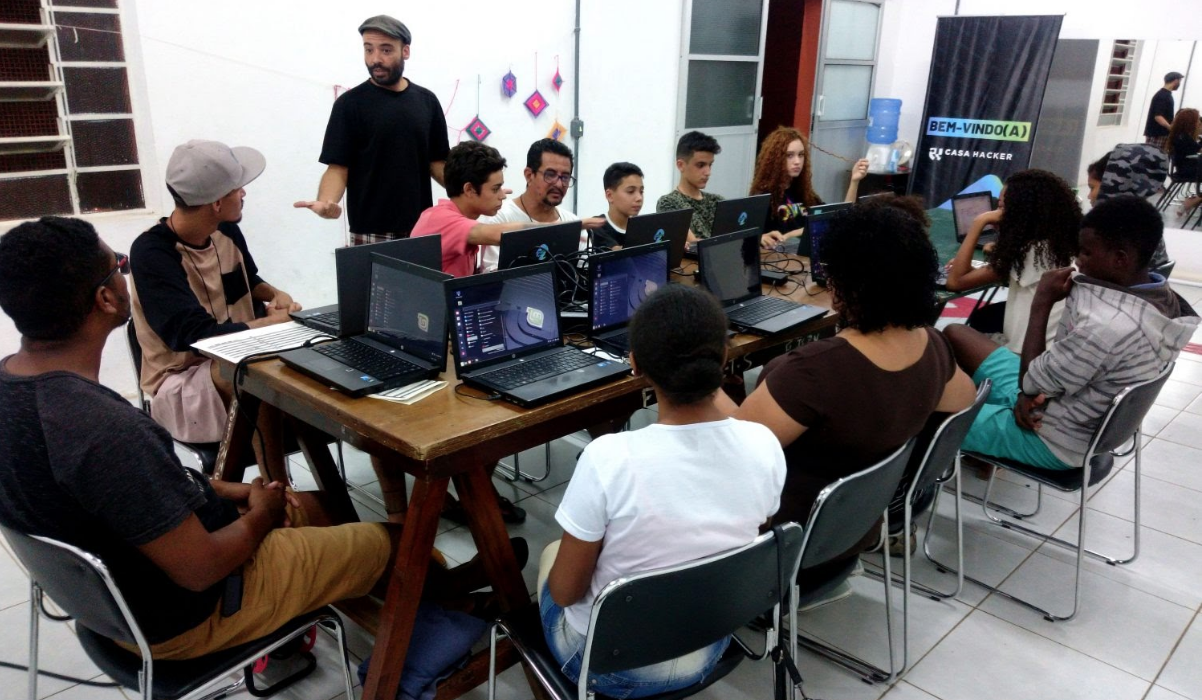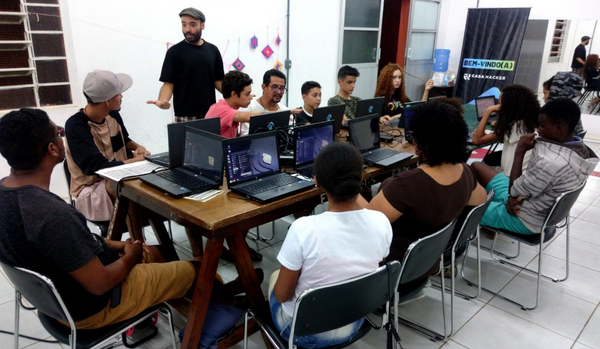 A non-profit hackerspace in the marginalized outskirts of Brazil
On the outskirts of Campinas city (83km from São Paulo), Casa Hacker occupies a public community space and expands digital inclusion and education in peripheral regions for historically marginalized people.
(Read in Brazilian Portuguese)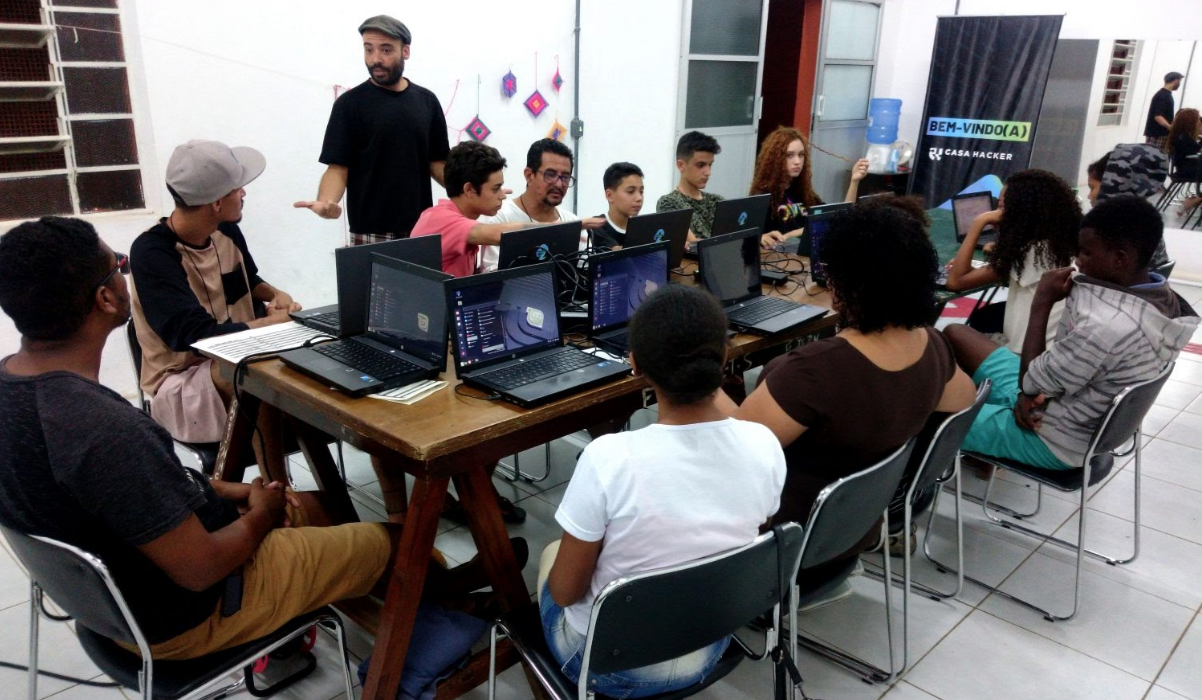 We were born in 2018, in the midst of an uncertain, doubtful, and dangerous environment for our country. That year, misinformation took over all digital media through fake news and bots, which still create tweets today. This has made technology unequal, insecure, anti-democratic, and non-inclusive.
Founded by a collective of 3 people, Casa Hacker today has a team of +70 volunteer and paid staff who are dedicated to putting peripheral communities and people in control of their digital experiences.
Our programs:
Empower women entrepreneurs, and peripheral or low-income people, to create online spaces to do business, sell their creative products, and share their work with a larger audience, generating income and opportunities for growth;
Empower citizens, young people and educators to use the internet and digital technologies with security, privacy, and digital well-being in mind;
Debate and dialogue on digital rights, technology, and society, to impact public policies and set a progressive technological development agenda that considers the diverse experiences, people, and communities;
Create a network of hackerspaces in schools, promoting technical training and technological infrastructure that encourages innovation, science, technology and research;
Accelerate the development of civil society organizations, social impact businesses, and community collectives;
Listen to urgent community demands and create quick responses using partnerships, technologies, and agile methodologies.
In addition to community and grassroots work, Casa Hacker is also part of a network that signed the declaration for rights on the network, which advocates in Brazil for a progressive digital rights agenda. Its principles: access, freedom of expression, protection of personal data, and privacy on the internet.
We work with the sustainable development goals in accordance with the 2030 Agenda, directly supporting these objectives:
Gender equality;
Industry, innovation and infrastructure;
Reduction of inequalities;
Peace, justice and effective institutions.
2020 was an unprecedented year. The coronavirus pandemic made it clear how essential the internet has become in our lives: work, study, contacts, family, holidays, elections, human rights—everything is mediated by the internet. And those who have no access have been left behind.
This increasing dependence on the digital medium reinforces Casa Hacker's view that we need a better internet. We need technologically emancipated communities and people who will not only be consumers of content, but creators of content and technologies that make sense for their realities and that meet their needs. We are also attentive to an increasing demand from collectives and independent technology communities who want to act in support of the digital transformation of their communities.
We are joining Open Collective to help collective initiatives create financial sustainability. Casa Hacker translated the Open Collective platform into Brazilian Portuguese, and we are offering Open Collective ideas for improvements to meet legal compliance in Brazil.  
We are now open to fiscally host Collectives that plan to grow in a sustainable and transparent way in Brazil! 🎉
You can find out more about Casa Hacker on our website. We are enabling our page and receiving donations starting today. You can be our partner by donating directly to our cause through our Collective, supporting a larger community that is leading local and outlying communities to a development leap with equity.
Do you want to know more about our work? Visit our website: https://casahacker.org, write to us at falae@casahacker.org and follow us on Facebook, Instagram, Twitter, Youtube and Linkedin.