Open Collective Update - February 2022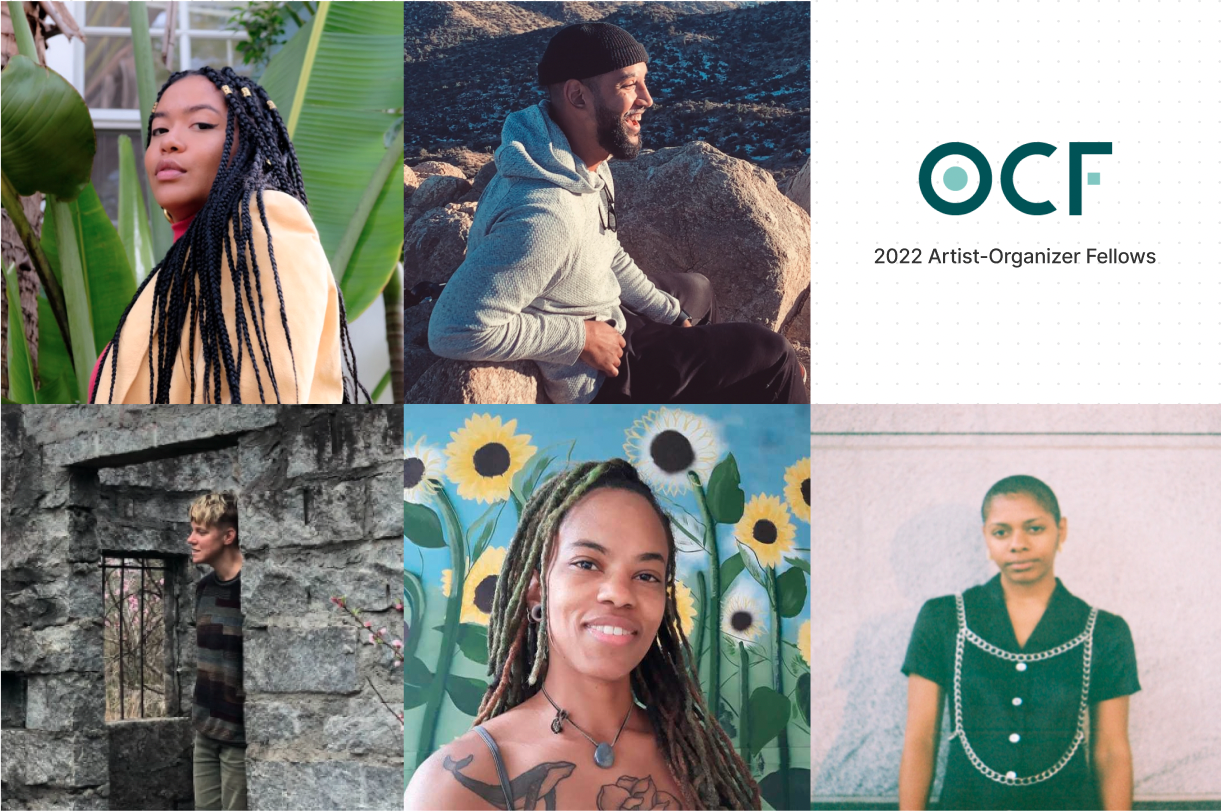 We are Hiring! 🌎
We are looking for a Senior Product Manager and a Senior Software Engineer.
Are you excited about creating a world in which it is as rewarding and financially secure to build and maintain software for the commons as it is for the corporation? Fully remote, fully open-source, positive impact company. Join us on our mission to help communities thrive 🌿
---
Open Collective Foundation
Year in Review
In 2021, over 13,100 unique donors financially contributed to hundreds of initiatives hosted by OCF. We are very proud of the amazing things our community has accomplished! 💛

Crypto-Currency
We are also pleased to announce that OCF collectives can now accept Cryptocurrency 💸
OCF New Hires
Meet our 2022 Artist-Organizer Fellowship and our newest team member: Communications Organizer, Bobby Joe Smith III 🌻
We want to add a Data Visualisation Fellow 🌿 Get in touch if this could be you.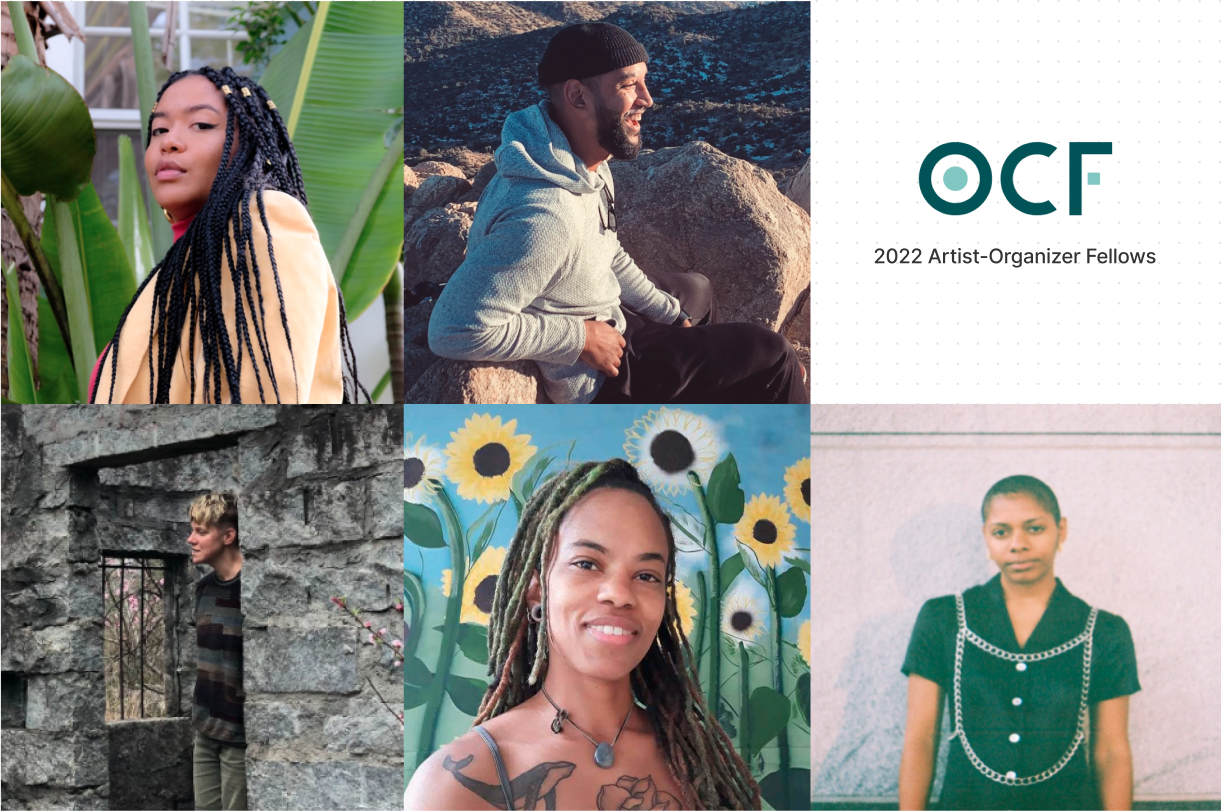 ---
New Features
😍 New Cover image cropper. Make sure your profile is looking dashing.
🎉 You can now invite organisations to submit expenses.
💸 First look at our multi-currency options when submitting expenses.
🏁 We've launched the first part of a 'two-to-sign' process that ensures at least two people are involved in the payment of an expense.
🌎 We are seeking input from Collective admins about their experience joining Open Collective. We're offering a $15 donation. If you're interested, please schedule a time slot directly here.
News & Inspiration
🍄 As we continue to explore our exit to community options we were pleased to engage in a conversation with RadxChange about a possible new system of DAO governance.
🙌🏼 OpenMined was celebrated by The Economist today for there incredible new technology that processes data confidentially.
🏆 We're so excited to be selected for this year's StateUp21, the leading international resource on startups addressing big public needs.
✊🏼 Pia our CEO was interviewed in Stir to Action Magazine.
💚 These illustrations describe the groups and roles within Rocky Mountain Mutual Aid Network as well as the domains.
🐝 OpenMined announces its new partnership with Twitter. They are joining their journey to enable third-party access to non-public Twitter Data using privacy-preserving methods.
🤓 Upcoming OCF-SELC Legal Clinics. Online legal advice and information for those transitioning to resilient local economies.
---
Posts that make us proud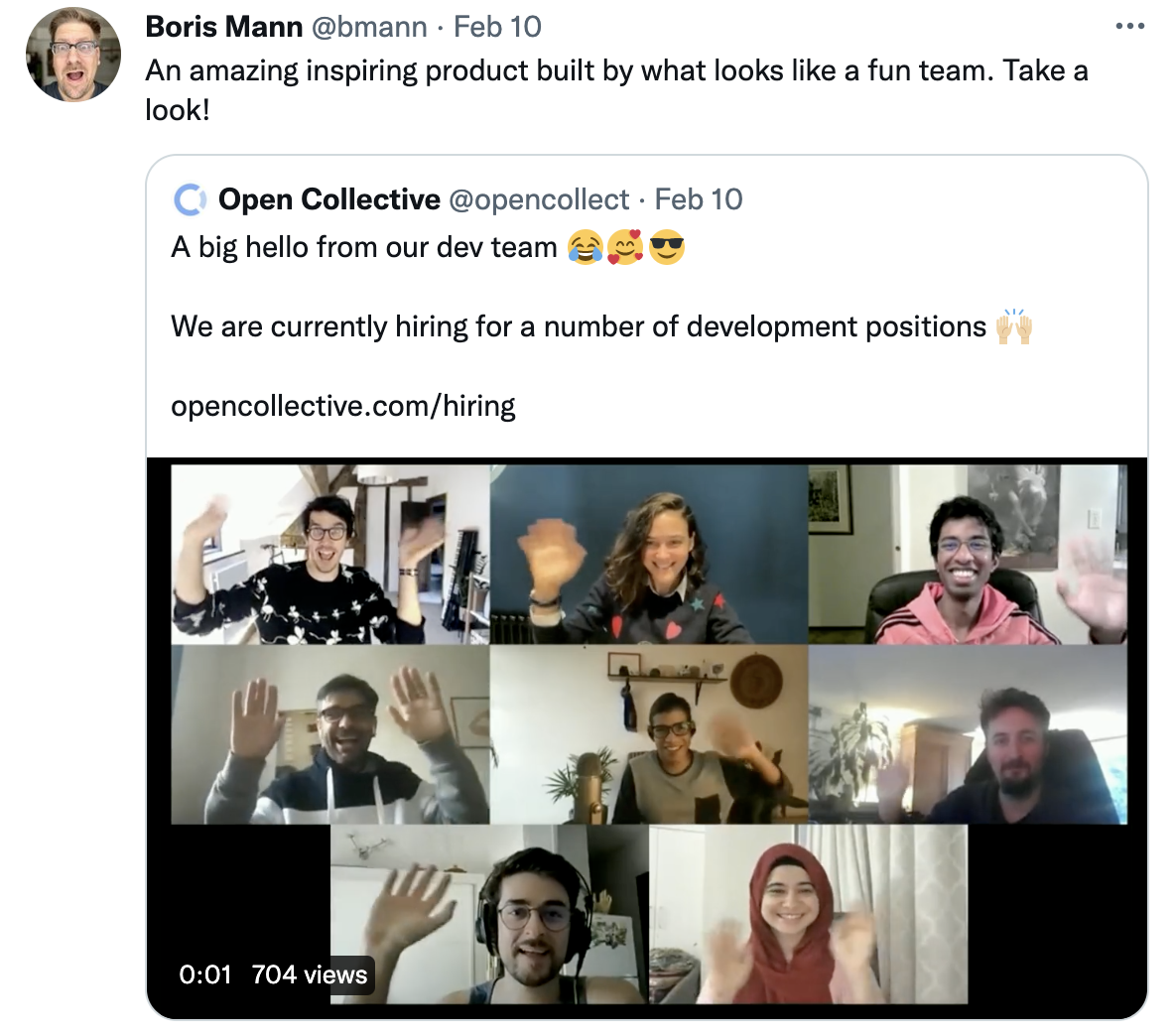 ---
Monthly Leaderboard
Top Contributors
Google $1,542,760
Code Pink $600,000
Natives in Tech $337,268
Twitter $166,320
Admin OCB $145,350
Etsy Open Source $72,000
Permaculture Assoc $70,256
Curious Learning $61,000
X Wiki SAS $63,625
Horning Foundation $50,000
Top Collectives
By contributions this month (USD)
Local peace Economy $650,000
Natives in Tech $306,268
Open Web Docs $271,328
By contributors this month
Columbia Student Workers 202
Dark Reader 142
Minneapolis Mutual Aid 133
Top New Collectives
By contributions (USD)
Orthanc $12,432
AYOWECCA UGANDA $11,346
ExpressLRS $6,573
By contributors
ExpressLRS 101
MELPA 69
South Philly Fridge 46