Investor Update 2021-2022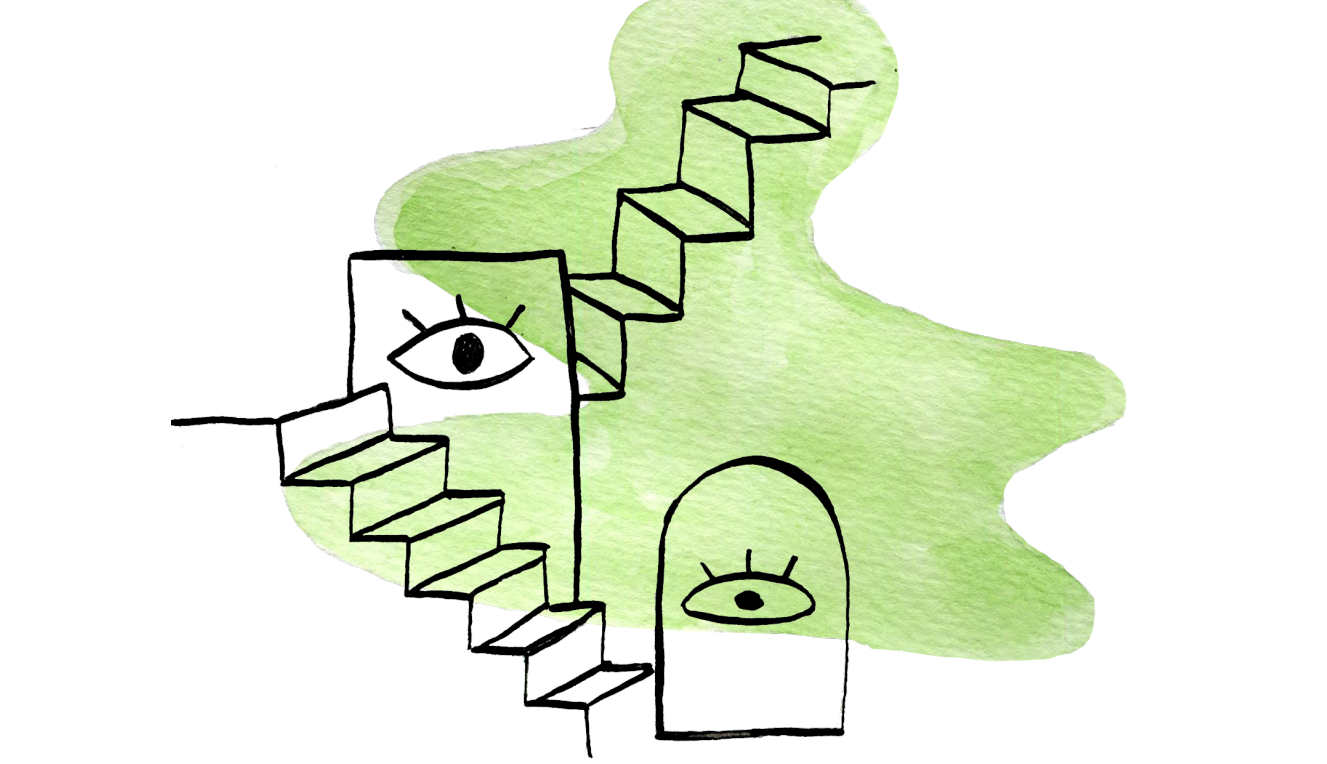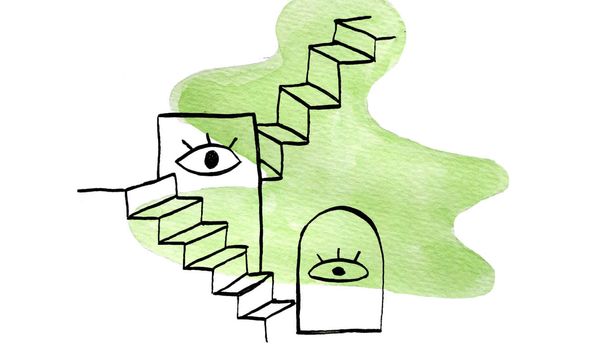 We sent this update to investors in February 2022, we just noticed that we forgot to post it here so we sharing for transparency now!
Dear investors,
I trust you are all well and staying healthy. It's that exciting time of the year again when I reach out with news about Open Collective :).  So much to tell you about!
As always let me start with what really matters: communities on Open Collective have been thriving this past year. +57,000 unique users contributed to +3,200 active communities in 2021, and collectively they raised +USD25M around the world.
I encourage you to read about our solidarity collectives' updates here and here, as well as the launch of the PHP Foundation and Open Web Docs; OpenMined's Twitter Partnership to advance algorithmic transparency and how a collective helped two open source developers escape Afghanistan. The work they do is inspiring and important.
Numbers:
The big news this year is that we operated at a profit for the entire year, crossing USD1M in revenue, more than doubling last year's revenue (I mean, woot!). 2022 started strong, January being our best month ever reaching 170k in revenue for the month. Most metrics are up by about 100% since last year.
OC Inc. Revenue → up 2x to +$1M
Recurring contributions created→  up 1.5x to 27k
Total disbursements → up 2x to +$16M
New financial contributors → up +2x to +58,000
Total $ raised by collectives  → up 2x to $25m
What we did in 2021:
Last year we set out to:
Build up our own hosts, since they are by far the ones driving the most revenue to the platform. The revenue results we see today are a direct result of this effort.
The Open Collective Foundation continued to grow at an incredible rate. After multiplying 16x in 2020 we saw another 2.5x in 2021, jumping from a $300,000 budget in 2019 to $5M in 2020 and $7M in 2021 for hundreds of communities, from mutual aid to climate action to tech for good. Read about their journey and amazing new team.
The Open Source Collective disbursed more money in 2021 for Open Source Projects than every other year combined, we raised 12M for Open Source across 3,000 open source projects.
We are finally ready to focus on our Europe operations and we'll be scaling up Open Collective Europe with a strong value proposition that allows collectives to receive EU Public Funds across several European countries.
Facilitate more (and more recurring) contributions on Open Collective.
Contributors are up 2x and the total money they contributed is up by slightly below 2x. One metric we set out to improve is recurring contributions. This number is up by about 1.5x reaching 27,000 recurring subscriptions for 2021. We deployed PayPal recurring payments which explains about 10% of new subscriptions.
We deployed donations with Crypto and donations with Public Stocks. Both still lukewarm, we expect to see crypto in particular scaling up this year. Public stocks, contrary to my initial assumption worked better for mutual aid groups than tech companies employees giving to open source.
Increase Collective Spending
We believe we provide value not only when collectives raise funds but when they spend that money. We rolled out a virtual card feature to help collectives spend their budget that went from 10 charges and a total of $1k in January 2021 to 87k and 176 cards by January 2022. This is below expectations, because we ran into several issues with our provider Privacy.com and we had to stop cards rollout in Q4 while we moved over to Stripe. We expect to expand the program this year. We also deployed multiple services including a grantmaking program, cash assistance and employment with benefits.
What we are going to do in 2022
On January 20 of us we came together in three retreats during the same week. One in New Zealand, one in the US and one in Europe. It was such a delight to be able to see each other again!  We discussed what we should focus on for this year and we started by asking ourselves again what challenge we were solving and how we would become exceptional at solving it.
Our conclusion: what was true six years ago, is still true today. Communities need a tool that enables them to collaborate with money in a way that doesn't stifle them with heavy structures or useless tasks.
At our core we enable distributed collaboration through compensation (flow of value) and we do it at a global scale. We always thought of Open Collective's mission to enable groups to raise and spend money transparently without needing a legal entity. A platform that provides Fiscal Sponsorship as a service.
We feel we do a decent job at this by now and we are ready to think of Open Collective one level deeper. We envision Open Collective as infrastructure for this new economy where the community is at the center. This means:
1 - Your collective budget becomes a payment method for your group that you can use anywhere online.
2 - Others can build clients or apps on top of Open Collective's data. This will bring about opportunities to collaborate on building shared tools for Open Collective, contributing to the ecosystem while being paid through shared treasuries. We are already seeing examples of this like Metagov's Governance Tools for Open Collective.
3 -  Broader and more diverse categories of transactions take place. Imagine, mechanisms that support cross-collective contributions, like a time bank or gig board among member collectives; rich user profiles optimized for contracting collaboration; users start personal philanthropic funds (Roy Bahat sets the example here); collectives can distribute value to their networks in an automated way (think open source projects paying out to their dependencies)
We will lay the rails that sustain a new economy where the community is at the center. An Operating System for Communities to collaborate and compensate their members. I know, it's a lot. But this is a long term vision, we are focused on landing this initially like this:
We'll focus on our API
We will ensure that the GraphQL API v2 is complete and will
let developers do everything that is currently possible on our website with it.
re-launch the API with a developer website, updated documentation, featured use cases and various developer tools.
work with some key partners on integrations with our API (e.g. GitHub and Metagov)
start using it for small CLI internal tools (e.g. CSV to Added Funds for GitHub Sponsors, Donor Advised Funds)
We'll continue to invest in core flows (money in - money out)
We will support more flexibility, more sophisticated use cases and allow people to automate key workflows, on the website and with the API.
for flexibility, make sure that all accounts can participate without limitations (unlock things like Expenses Across Hosts, Contributions Across Hosts)
for flexibility, introduce support for multiple currency whenever it's possible
for automation, make sure we can avoid some repeating tasks (recurring Expenses)
for programmability, make sure the API can generate sophisticated contribution schemes, like distributing a fixed amount to different profiles based on some algorithm.
We'll invest in Governance Tooling
Our Collectives are growing and their needs too. A long lasting request from our community at large is to help them better manage the budget and initiatives we enabled them to grow.
In a first approach, this will look like tooling to prevent a rogue admin from hurting the Collective.
enforcing best practices, like Collectives having more than 1 admin
review permission system, introduce new roles,
multiple approval on key actions: adding new admins, approving expenses
community participation regarding allocation of funds
community votes
We'll invest in Community Expansion
We acknowledge that one of our shortcomings is marketing and comms. Up until 2021 we grew exponentially without any focused investment in marketing to clarify our brand, reach new audiences, our celebrate our 3000+ collectives. We do great things but fail to adequately explain and distribute many of them. We need to change this.
We will hire for these roles,
iterate on our marketing pages and
re-design our on-boarding experience so people better go where they need to.
We see a new opportunity in expanding Philanthropic Funds (such as personal funds, funder collaboratives and giving circles) as a service. We want more people and companies creating a fund with us that enables them to make donations across collectives. Several companies started their Funds for Open Source with us (Chrome, Airbnb, Salesforce, and Indeed to name a few).
We'll work on a Fund as a service flow
We are expanding how we think about Fiscal Hosts. Is there a need for a commercial host for startups to try out their products, distribute money and fundraise without locking into a VC model? Does it make sense to spin-off service for multisig wallets to host crypto funds for collectives? Nothing big is going to happen in the short term here, we are still head down focusing on our core work, but we get excited about building the future and we want to share it with you.
Exit to Community
If there's one question that has been on our minds for many years now is how can we future-proof Open Collective Inc. for the thousands of communities around the world that rely on it. Some of you might remember a 2018 trip that Xavier and I took to SF to meet with you and discuss this. Wisely, many of you encouraged us to build more first and validate our work. We are a very patient, committed and relentless bunch, so here we go again.
We were never comfortable with the standard exit options for a privately held company. We feel that purpose and social impact don't often factor in. What options do we have for stewarding Open Collective as infrastructure for the commons? Can we find an arrangement that pays back to our investors, founders are employees and at the same time lets collectives and employees share in the ownership, revenue and decision-making of the platform?
We believe deeply that the answer is yes and while we don't have a clear path forward yet, we know it's ours to chart. Rather than exiting to an acquisition or IPO, we want to transfer economic ownership to our community. We will be working to make that a reality. You can read our initial blogpost as well as a deeper dive on potential structures for doing it; and the proposals other organizations have put out for our exit to community plan: A speculative sketch of a DAO with Open Collective, Exit to Community with Curve Bonded Crowdfunding.
Fun bonus! We recorded a video about it as well that was included in PBS in a program they did with us: This New Cooperative Business Model Could Change Everything that was watched by over 5,000 people in the first 48 hours.
These are only early musings. My focus, and the team's focus, is still on serving our collectives and growing the business. Why? Because the better we do, the more tools we'll have to help collectives thrive and make an Exit to Community (E2C) possible. I plan to spend some time each week researching, talking, writing about this until we find what we are looking for.
Team
Ben Nickolls joined us from GitHub as our Chief Product Officer. We are thrilled to have him! We now have a small but tight and functional executive team made up of myself, François Hodierne (CTO) and Alanna Irving (COO) and Ben (CPO).
Cap Table
You will be receiving an email from Carta with the update of the redistribution of Xavier's unvested shares. We will be allocating them to myself now officially solo founder in charge, although Xavier is still on the board of the company, the current team and the employee pool for future hires.
As always, we are grateful to have you walking this journey with us. Please reach out and let me know what you are thinking. I'll send another update between Q2/3
Best!
Pia