Open Collective Update -Jan/Feb - 2023
Discover the latest news and features we're proud of!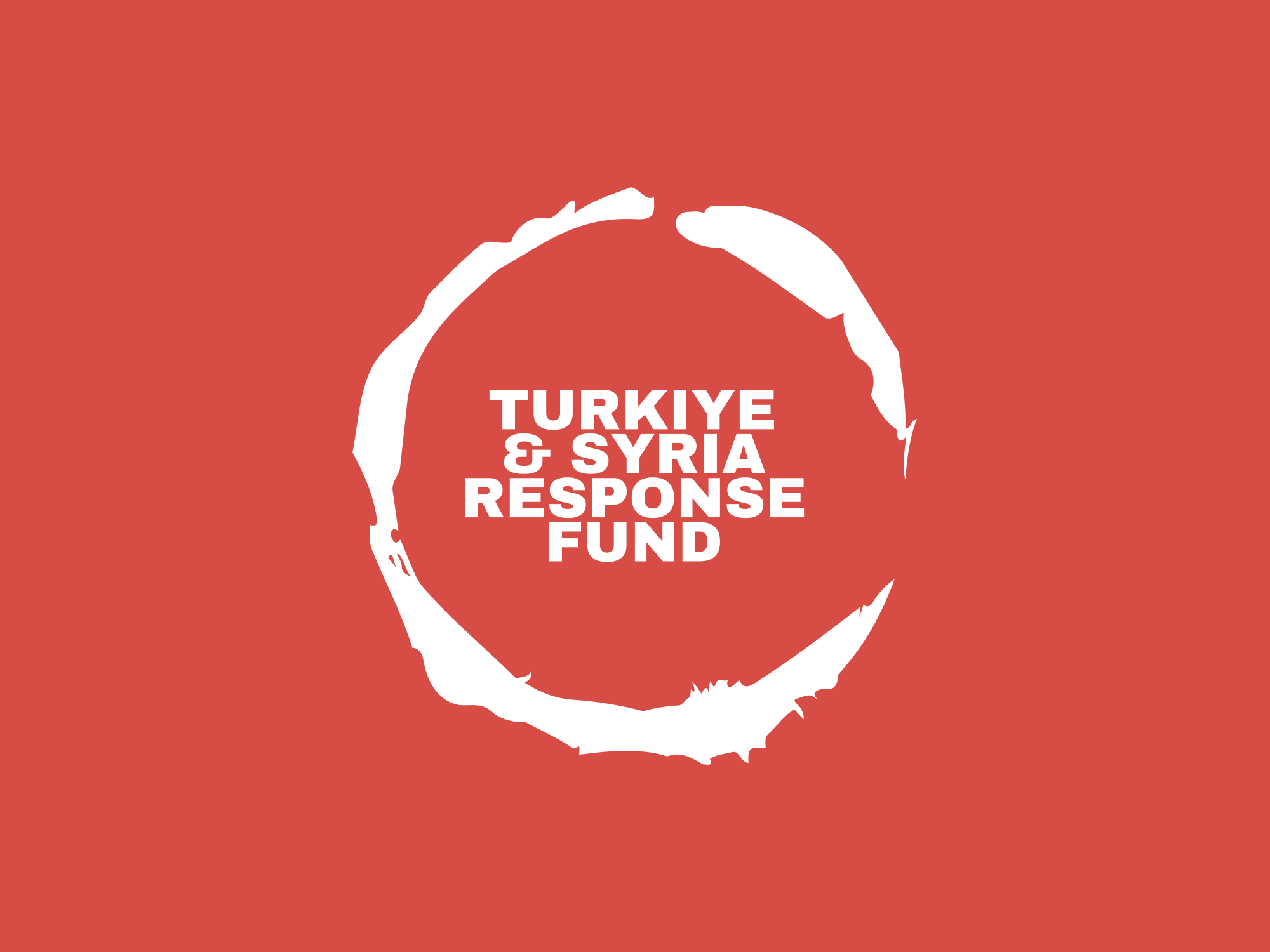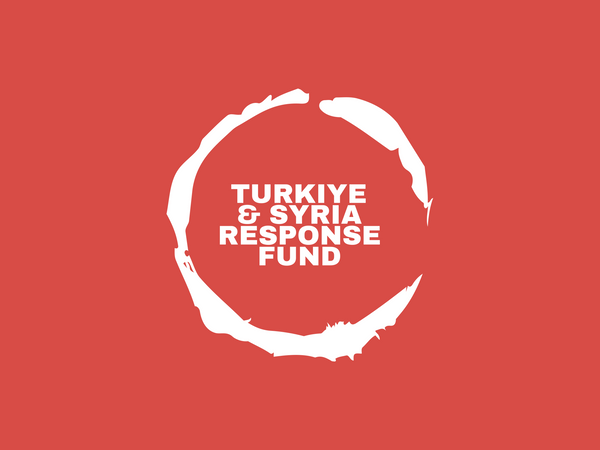 ---
Türkiye & Syria Response Fund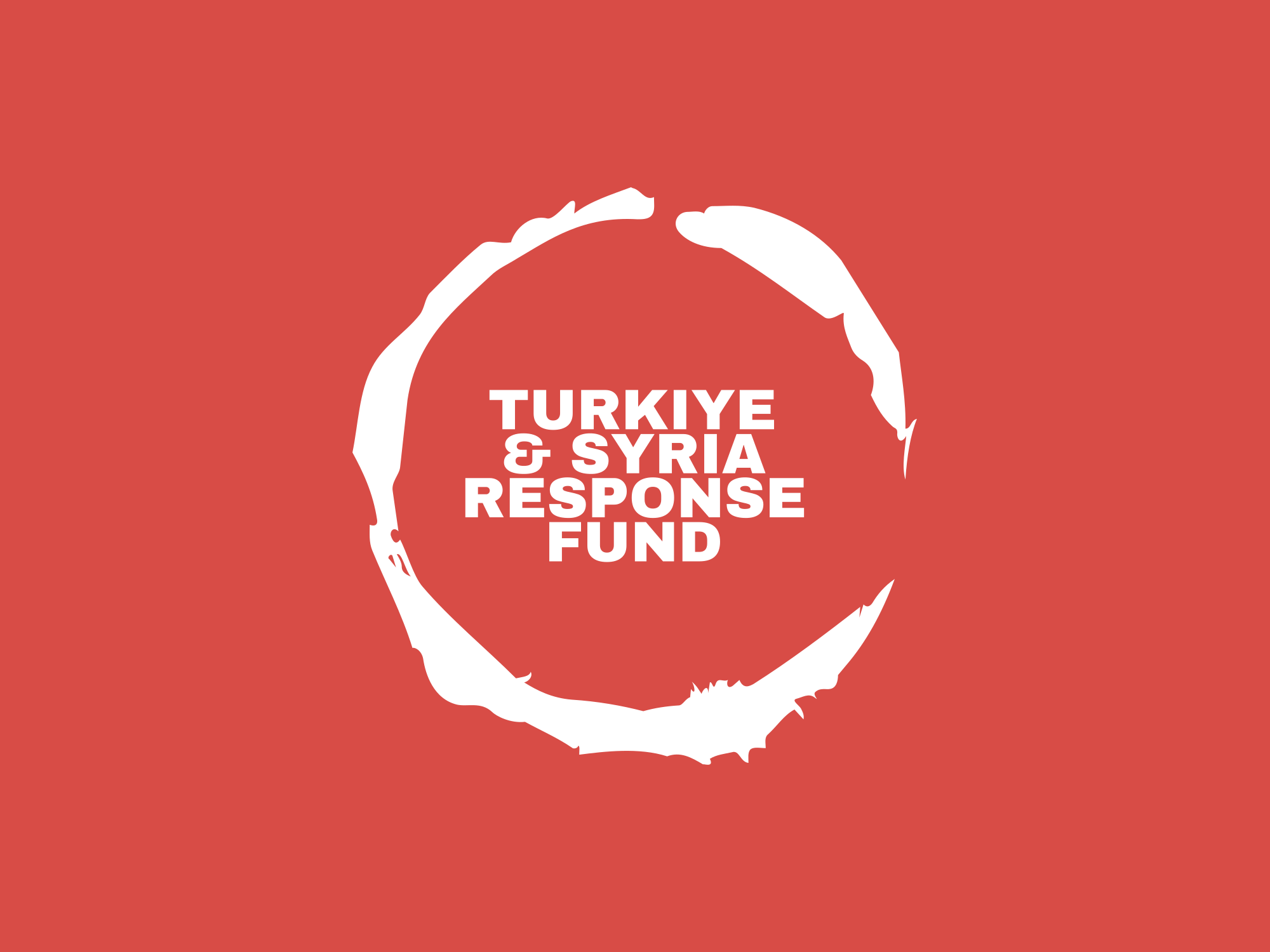 The Open Collective team is deeply concerned about the recent earthquake that has struck Türkiye and Syria, causing widespread damage and loss of life. In response, we are mobilizing our resources to help those affected by the disaster. Our team is launching a fundraising campaign to raise donations for organizations on the ground that are providing assistance to those in need.
Open Source Collective is Hiring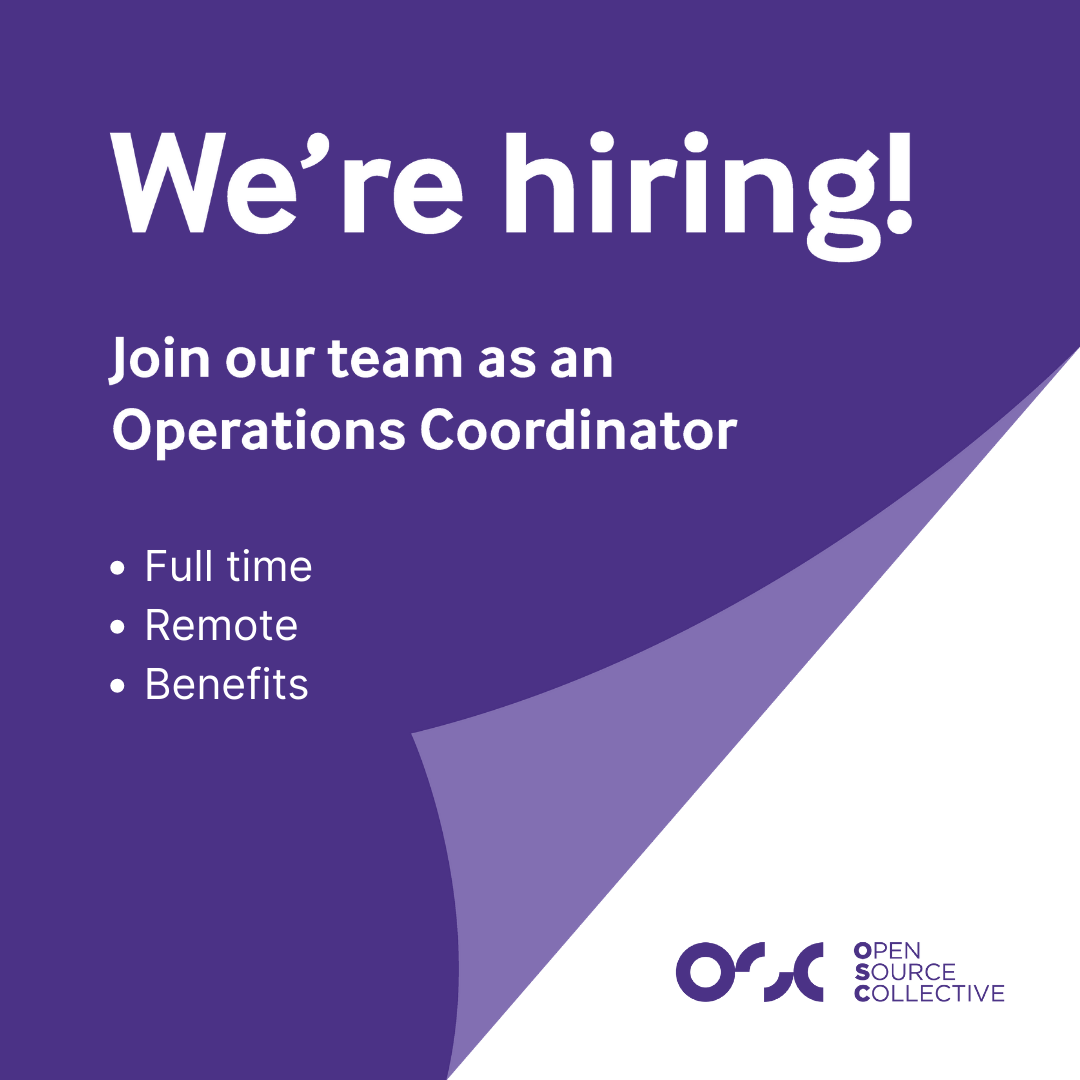 We are looking for a candidate with operational and support skills who are excited about our mission & values and strategy. The ideal candidate is community-oriented, has experience working within Open Source projects or working openly, and is familiar with nonprofit administration. The duties of this role are to support our Collectives to get the most out of our services, help manage money coming in and out, and field help-desk support.
If this sounds like you, follow the link below to learn more about the role and apply or please share this post with potential candidates who you believe would be a good fit.
---
New Platform Features
Add Custom Social Links to your page! Head to your settings —> Info

Say goodbye to magic link sign in! Set a Password for your Open Collective account!! Activate this in your settings —> Security

---
News and Inspiration
🇪🇺 Open Collective Europe - New website launch is here!! 🚀
💼 Investors Update - OC 2022 update for our Investors by Pia Mancini CEO.
🍁 Open Collective Foundation Updates we love - AUTUMN / WINTER 2022
📊 New tool - Discovery - Find grassroots groups to receive your donations.
👩🏼‍🤝‍👨🏾 Open Collective Ecosystem New Hires! - We're excited to introduce some new additions to the Team.
📈 2022 in Review: Open Collective Foundation - Incredible year!!
💛 Open Source Collective Updates and New Collectives we love - December Edition.
🌲 Open Collective Inc. Donates $10k to Iron Path Farms - offsetting our carbon emissions by supporting the sovereignty of a Native-led land project.
🎆 Imagining & Enacting the Worlds We Want. Unrestricted Support for OCF Artist-Organizers.
🏛️ Mautic - Using projects to transparently manage financial resources on Open Collective.
🖥️ Women Who Code - CELEBRATING 10 YEARS - Women Who Code is celebrating ten years of empowering diverse women to excel in tech careers.
🗞️ The WP Community Collective Announces First Accessibility Fellow.
✉️ Call for Letters of Inquiry: Historical Research on the Practices and Institutions of Social and Natural Science.
---
Geaterthan´s Thriving Networks Course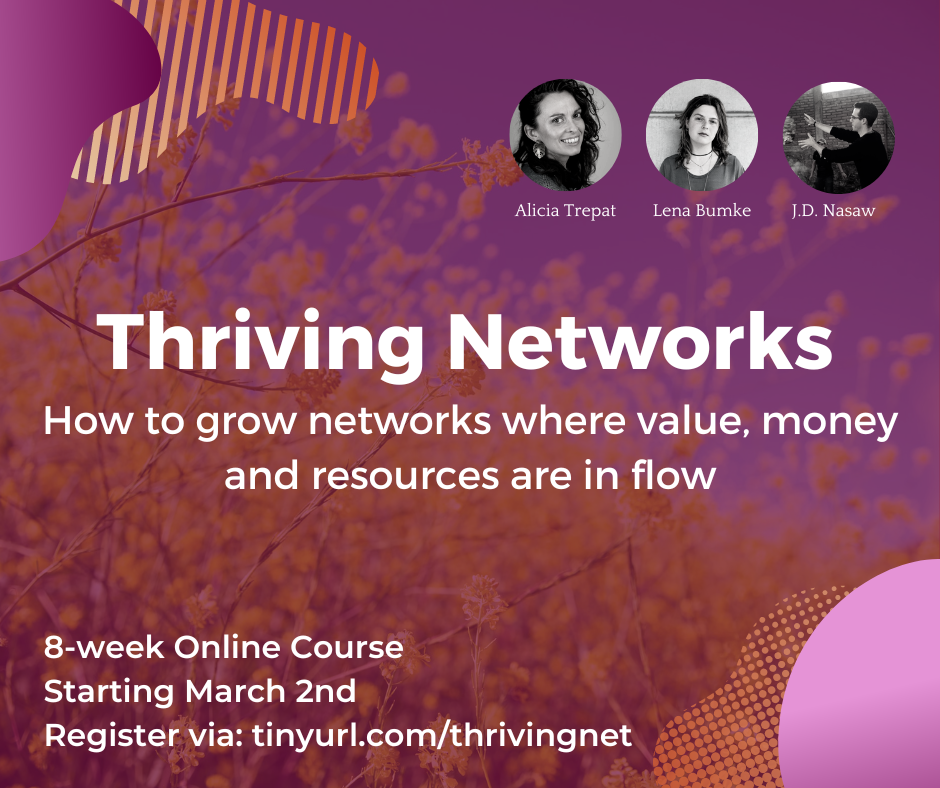 Greaterthan's Thriving Networks Course invites members of nascent and mature networks ready to explore these topics within a cohort of peers. The 8-week online course is filled with practices, tools, case studies, and special guests and will equip you to take your community to the next level.
Starting networks can be easy, but sustaining them is not. All too often, tensions around value, power, and money get in the way of many inspiring and ambitious networks and communities thriving in the long term.
Use our code: PARTNE_OC10
---
Events
🎟️ Post your #events in this slack channel and we'll promote them here.
🦋 16th Feb - Open Source Collective Community Forum - A monthly forum for OSC to speak with one another about experiences, concerns, needs, and aspirations.
🦁 16th Feb - Navigating conflict in our movement work. Announcing a praxis panel to share our experiences navigating conflict in movement work, featuring Ejeris Dixon along with Sendolo Diaminah and Marquita James.
🦀 17-20 Oct - The resource alliance -works globally to strengthen the social impact sector.
---
Posts that make us proud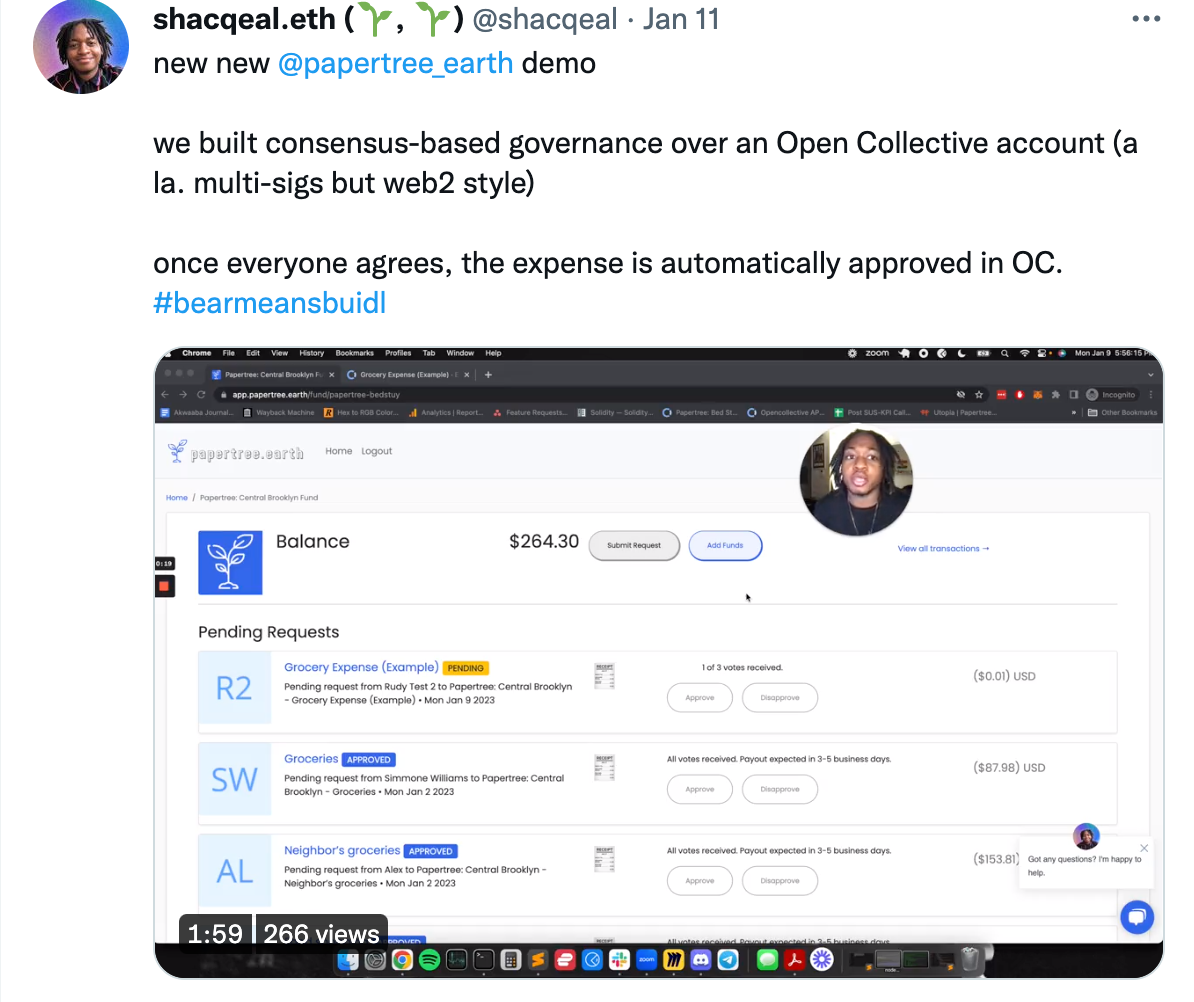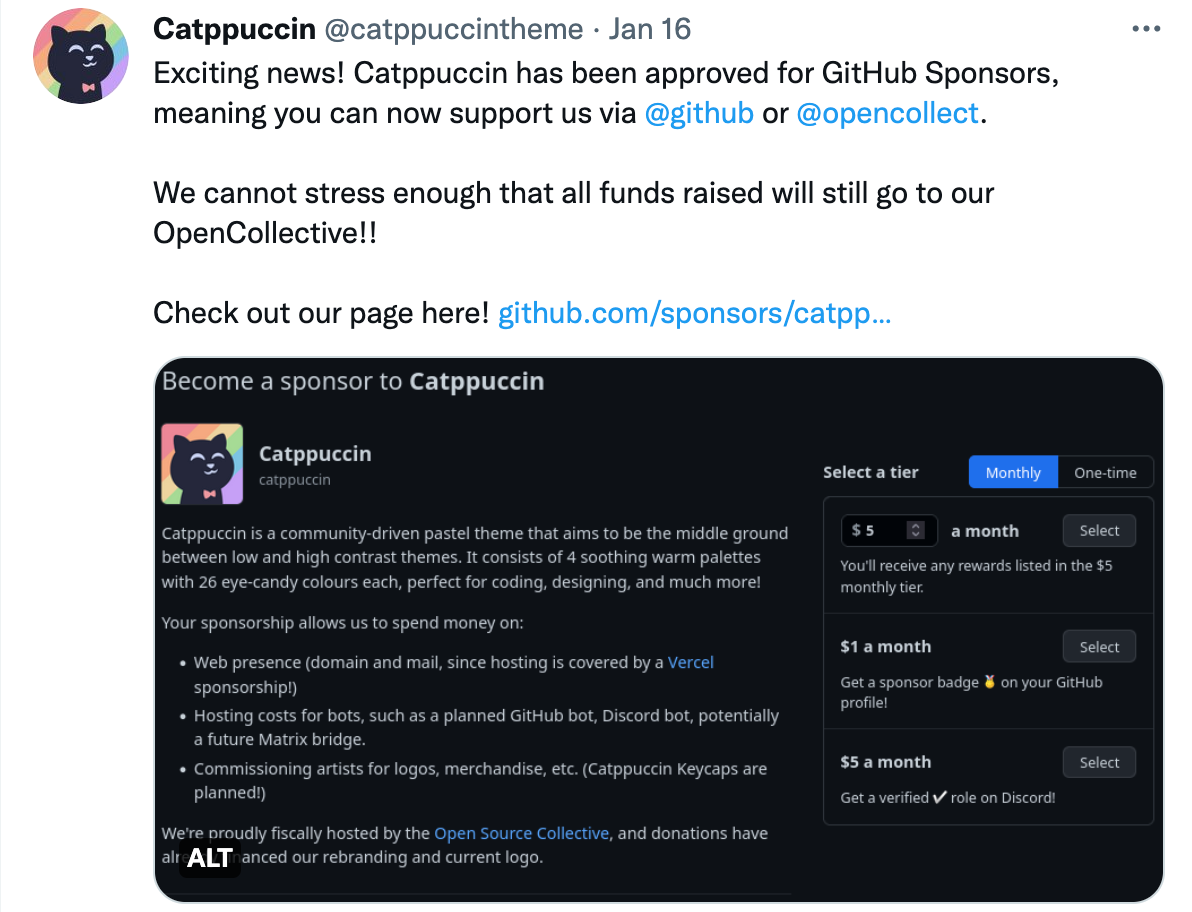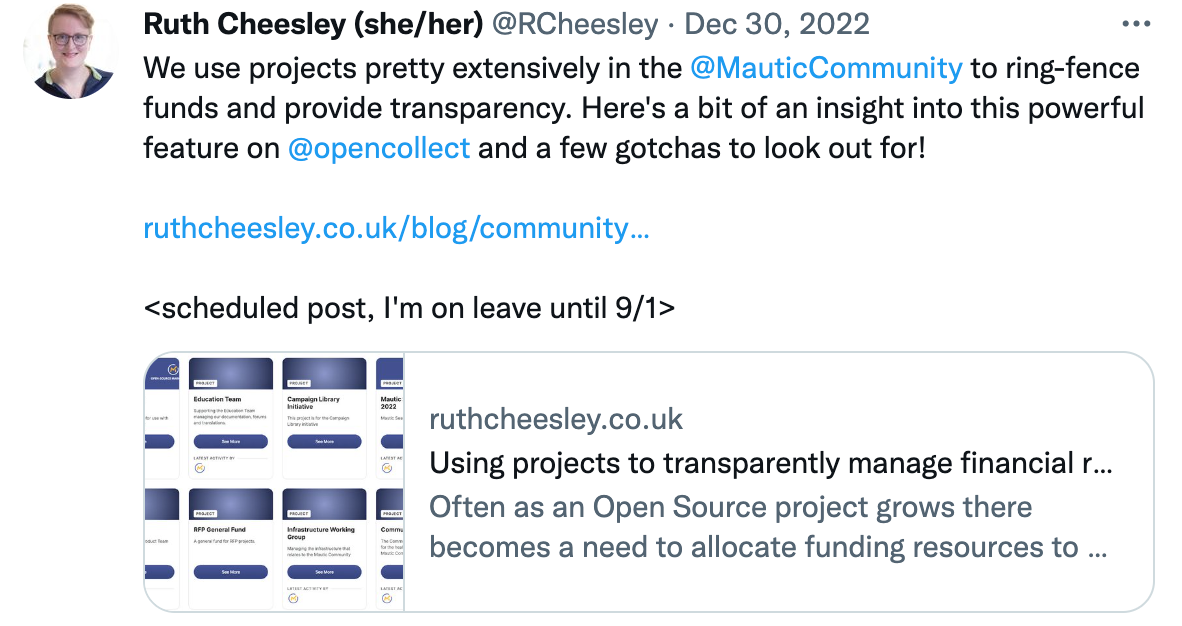 ---
Monthly Leaderboard
Top Contributors
Patrick J. McGovern $1,000,000
New Venture Fund $600,000
Microsoft Corporation $500,000
CodeNPlay $326,543
Cisco Foundation $300,000
The Rockefeller Foundation $255,084
Omidyar Network $250,000
Schwab Charitable $238,565
Open Society Foundations $225,284
NoVo Foundation $200,000
Top Collectives
By Contribution this month (USD)
1k Project $785,074
Teaching Public Service $700,000
OpenMined $509,573
DemocracyNext $545,606
The Archive Project $436,000
By Contributors this month
Logseq 1,126
Destiny Item Manager 1,078
Forest Justice Defense 500
Aufstand der letzten 345
SFBA (Mastodon) 218
Top New Collectives
By Contributions (USD)
Henry Foundation $50,000
Dolphin Emulator $46,512
Brooklyn Harm $18,050
The Revolution School $10,000
Alabama Survivors Fund $8,277
By Contributors
Alabama Survivors Fund 110
Mastodon.se 25
Palais des droits 20
Bot Whatsapp 17
EAT CO-OP 13